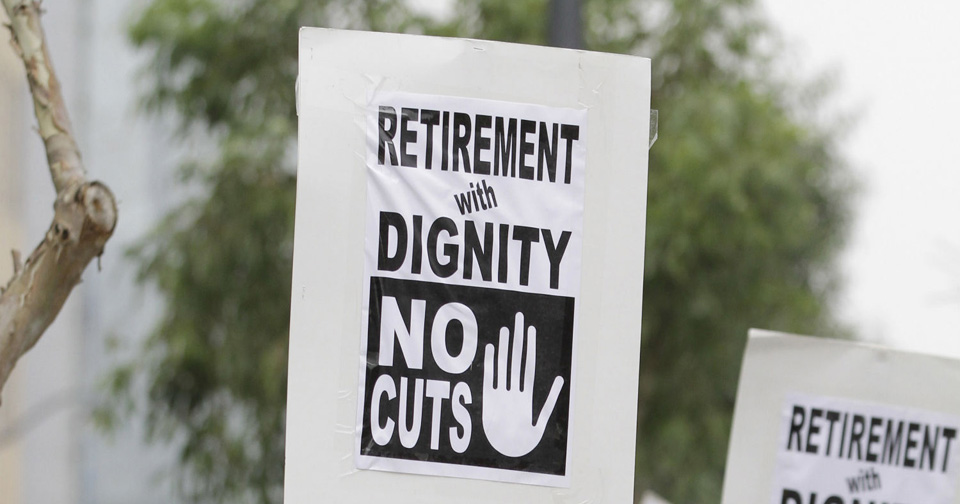 WASHINGTON – A bipartisan group of ten representatives, including an influential   GOP lawmaker close to House leaders, are protesting proposed pay cuts for federal workers.
And in a letter to the GOP chairman of the House panel that writes federal worker legislation,  they add that a 6 percent pay cut plus the other measures considered would particularly hurt workers in high-hazard occupations, such as the fire fighters now battling blazes on extremely dry Western federal lands.
Congress' decision would affect just over 2 million workers and their families nationwide.
The July 27 letter comes as the House Governmental Affairs Committee starts work on legislation dealing with federal pay and pensions, which are intertwined. The pay cut, the protesting lawmakers said, takes the form of yet another mandated pension contribution hike – with no corresponding payout at the end.
The GOPers' letter flies in the face of party orthodoxy, as Congress' ruling Republicans often treat the feds – 85 percent of whom live outside the D.C. area – as a political pinata. But the letter also agrees with stands that federal worker unions, notably the Government Employees (AFGE) and the Treasury Employees, support.
"Federal employees are an easy political target. In more ways than one, they have already given at the office,"  the lawmakers, led by Reps. Tom Cole, R-Okla., and Rob Bishop, D-Ga.,-Tenn., wrote to House Governmental Affairs Committee Chairman Trey Gowdy, R-S.C.
The  letter's authors also represent tens of thousands if federal workers, especially defense workers. Cole's district, for exanple, includes Tinker Air Force Base and Fort Sill, while Bishop's is close to Fort Benning, All three  huge bases employ many civilians.
Besides the increase, Gowdy's panel, listening to Trump administration budget recommendatiions, also wants to reduce the salary base for the workers' pensions – and thus future pension payments themselves.
And "eliminating the supplement for employees who retire before they collect Social Security at age 62 penalizes federal law enforcement officers, fire fighters and air traffic controllers who must retire early due to the physically demanding nature  of their jobs," the representatives added.
Gowdy's panel had no immediate reaction to the letter. The committee has yet to draft legislation covering federal pay and pensions.