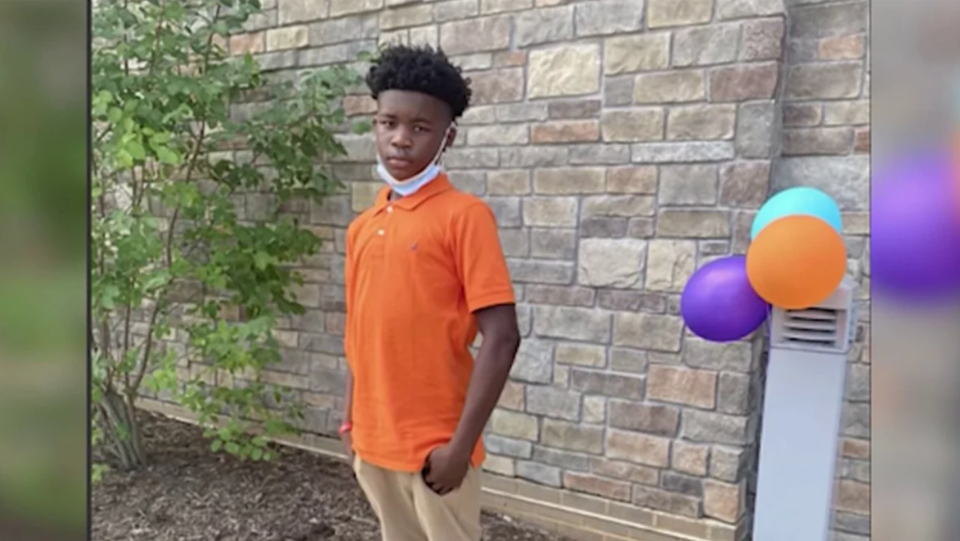 WASHINGTON—This past weekend in the Brookland neighborhood of Washington, D.C., a local resident confronted and murdered a 13-year-old African American boy who was allegedly attempting to break into vehicles in the community. The boy shot to death was identified as Karon Blake of Northeast Washington, a student at Brookland Middle School.
The shooter, who has yet to be named, has had their identity protected by Mayor Muriel Bowser and the D.C. Police Department as the investigation proceeds.
Community members, local politicians, and grassroots organizations are outraged at the lack of response by the local government and police department and the hesitancy to press criminal charges against the killer.
According to reports, the "homeowner" shot Blake amid a confrontation with him after Blake was supposedly breaking into vehicles on the street. It was unclear if any of the vehicles that were broken into belonged to the man who shot Blake. There has also been no indication so far that Blake was armed during the confrontation.
The shooting comes as the heightening hysteria and continued backlash against the Black Lives Matter movement reaches a crisis point with no true response to police and community violence.
While criminal violence in the District of Columbia is still at historic lows, car break-ins and carjackings at gunpoint seem to be spiking, judging by recent news reports, with one leaving a Washington Commanders football player shot in the leg.
Youth violence seems to be somewhat related to this, too, with 105 young people shot in the District in 2022, 16 of them fatally.
Recently sworn-in Ward 5 Councilmember Zachary Parker issued a statement on Monday declaring:
"No car or material possession is worth a life—under any circumstances. I join Ward 5 residents in calling on the Metropolitan Police Department and the U.S. Attorney's Office to hold accountable the individual who took Karon's life."
Councilmember Parker will hold a community meeting on Tuesday, Jan. 10, at the Turkey Thicket Recreation Center to hear residents' concerns and questions, with the police department expected to be in attendance.
Other D.C. city councilmembers have also expressed outrage, including Janeese Lewis George (Ward 4), Robert White (At-Large), Trayon White (Ward 8), and Brooke Pinto (Ward 2), who now leads the council's public safety committee.
There has been an outcry from outside of Washington, as well, with social media influencers sharing images online of Blake. Bernice King, the daughter of Martin Luther King, Jr., posted on Twitter, "His life is so devalued that some will consider an allegation of 'breaking into cars' cause to snuff out his 13-year-old life."
Recently sworn-in Gen Z Florida Congressman Florida Maxwell Frost tweeted, "You can replace a car, you can't replace a child."
Community organizations like Harriet's Wildest Dreams have been leading the charge in demanding justice and accountability for the family of Karon Blake, demanding the shooter's name be released and that the person be charged with the murder of the 13-year-old.
Many organizers are dissatisfied with the media's continued use of the term "homeowner" as a means of legitimizing and giving cover for vigilante murder of a child.
Black Lives Matter D.C. also publicly called out former D.C. city councilmember Yvette Alexander for a celebratory tweet after the murder was announced. Alexander wrote: "I applaud these private citizens protecting our communities. These punks better watch out, 'cause law abiding folks are locked and loaded!"
Confronted about the post by others on Twitter, Alexander doubled down.
During a discussion Monday, Mayor Bowser answered a question on the shooting death of Blake, saying, "We would rather be talking about a 13-year-old going to school today than being killed on our streets. I am incredibly saddened by that. This is my message: Anytime for any reason that there is a public safety concern residents should call 911."
Bowser added that she wants D.C. police and the U.S. Attorney to finish their investigation into the resident who shot Blake.
More details concerning the shooter have yet to be released, but the community continues to demand more transparency and accountability.