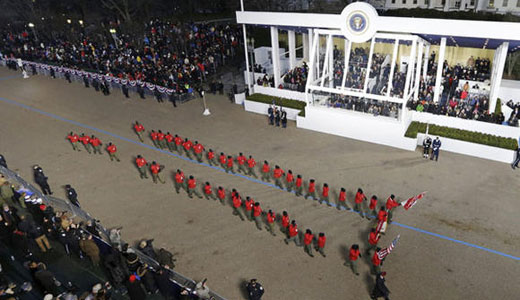 The Boy Scouts of America issued a surprise announcement Jan. 28 saying that it was "actively considering" ending its long-time ban on gay members and leaders.
Chad Griffin, president of the pro-gay rights Human Rights campaign, said in a statement, "The pulse of equality is strong in America, and today it beats a bit faster with news that the Boy Scouts may finally put an end to its long history of discrimination. Our nation and its leaders respect lesbian, gay, bisexual, and transgender citizens, and it's time the Boy Scouts echo those values."
The BSA has more than 3.3 million members nationwide, and has been under scrutiny both for its anti-gay ban and an ongoing scandal that arose when it came to light that the BSA had covered up at least two decades' history of the sexual abuse of its members, young boys, by older men.
This change would not necessarily mean that gay boys and men would be welcome in their local Boy Scouts unit. The organization's different units are overseen and administered by various groups with charters from the national organization. While the national ban could be lifted, each local organization would be left to make its own decisions.
Deron Smith, a national spokesperson for the organization, said in a statement, "Currently, the BSA is discussing potentially removing the national membership restriction regarding sexual orientation."
However, the statement continued, "This would mean there would no longer be any national policy regarding sexual orientation, and the chartered organizations that oversee and deliver Scouting would accept membership and select leaders consistent with each organization's mission, principles, or religious beliefs. BSA members and parents would be able to choose a local unit that best meets the needs of their families."
Still, gay rights organizations are claiming a potential victory, which could affect a large number of people. According to Scouts for Equality, a gay rights group working specifically on the Boy Scouts issue, 11 Boy Scouts councils, with more than 260,000 scouts combined, have taken positions against the ban.
SFE has support of more than 3,500 Eagle Scouts, the highest level in scouting.
Herndon Graddick, the president of the Gay and Lesbian Alliance Against Defamation, or GLAAD, said on his groups website, "The Boy Scouts of America have heard from scouts, corporations and millions of Americans that discriminating against gay scouts and scout leaders is wrong … Scouting is a valuable institution and this change will only strengthen its core principles of fairness and respect."
GLAAD has run an ongoing campaign in support of a more inclusive Boy Scouts since April 2012, after it heard the story of Jennifer Tyrell. Tyrell was a popular leader in her local Bridgeport, Ohio, community. After her seven-year-old son joined, she was asked to become a "tiger den mother." According to her, after she was elected treasurer, she uncovered "financial inconsistencies." About a week later, she was removed from her position and her membership terminated. The reason she was given the boot, she says, is because she is a lesbian.
More than 300,000 people signed Tyrell's petition online, and since then, more than a million people have signed change.org petitions demanding that the Boy Scouts end their national policy against gay and lesbian members.
A number of celebrities have started doing so, including Neil Patrick Harris, who plays Barney Stinson on the popular How I Met Your Mother television show. Harris tweeted, "Interesting: the Boy Scouts have created a line to call for your opinion on keeping the ban in place. CALL 972-580-2330 and affect change!"
Other celebrities who are pushing for the change include Ellen Degeneres, Star Trek's George Takei, Benicio del Toro, Julianne Moore and others.
The policy could be discussed and decided as early as next week, at a meeting of the organization's board of directors.
The right-wing Family Research Council and other anti-gay groups are pushing BSA to keep their ban in place. GLAAD is calling for those who support ending the national ban to make their opinion heard to the BSA.
Photo: Boy Scouts perform while passing the presidential box during the Innaugural parade. Charlie Neibergall/AP