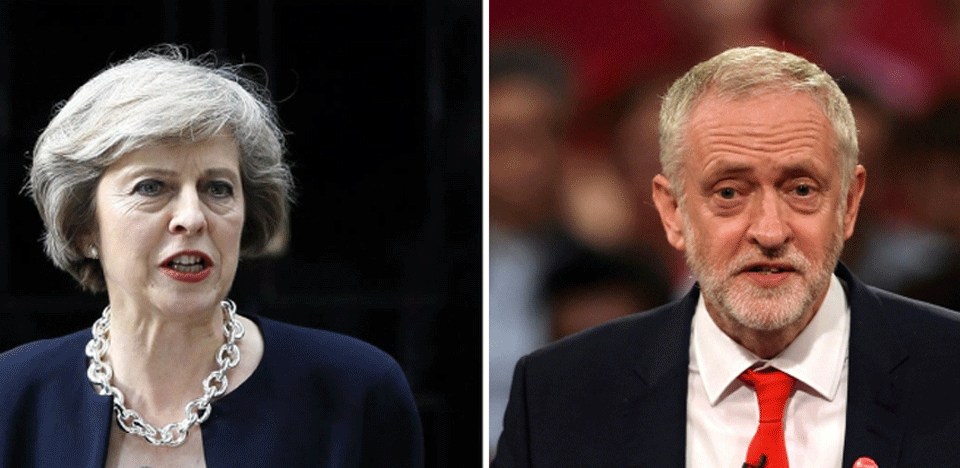 People's World correspondent Al Neal's earlier Brexit coverage from London and Brussels is available here.
It was a worthy effort by British Prime Minister Theresa May to seek another delay for the U.K.'s withdrawal from the European Union.
But, it's expected, her request for a June 30 Brexit extension will fall flat.
European Council President Donald Tusk rejected May's request for a short postponement of Britain's EU membership, saying it "would create a rolling series of short extensions and emergency summits, creating new cliff-edge dates."
Instead, Tusk and EU leaders will finalize the length of a Brexit delay today at the scheduled EU 27 emergency summit.
How long of a delay could it be?
Tusk is pushing for an extension of up to a year, and EU leaders are now debating whether the year will be between December or next March.
"One possibility would be a flexible extension, which would last only as long as necessary and no longer than one year, as beyond that date we will need to decide unanimously on some key European projects," said Tusk.
The proposal for a December extension is rooted in the terms of the U.K./EU withdrawal timeline, Article 126 of the divorce agreement, that sets December 31, 2020, as the end of the transition period.
The devil is always in the fine print. And a lengthy delay is another political defeat for May.
While the EU continues to discuss possible conditions attached to any extension given, France, who has taken a hardline position, wants to strip the U.K."s decision making powers while it remains an intermediate EU member state.
"When you are a leaving member state, you are not a state member that can have a say in the important things," said a French official to reporters.
Domestically, May's inability to deliver Brexit on time, as promised, is adding to her own political problems.
While talks with Labour Party and opposition leader Jeremy Corbyn continue, it's clear a wide gap on a Brexit compromise still exists.
"The exchanges with the government have been serious, but our shadow cabinet expressed frustration that the Prime Minister has not yet moved off her red lines so we can reach a compromise," said Corbyn after Monday's Brexit talks. "The key issues that we must see real movement on to secure an agreement are a customs union with the EU, alignment with the single market and full dynamic alignment of workers' rights, environmental protections, and consumer standards."
According to a U.K. government spokesperson, both sides are working hard to agree on a way forward for Brexit and aim to get a deal done soon enough to sidestep taking part in EU elections May 23.
Discussions between Labour and May will continue Thursday.
It's not clear if May will shift any of her Brexit redlines soon, moving closer to a customs union with the EU as advocated for by the Labour party, but what is clear is that patience is running out on both sides of the aisle.
"Nearly three years after the referendum the UK is today effectively holding out a begging bowl to European leaders," said Democratic Unionist Party deputy leader Nigel Dodds.
We'll see what comes next for the Brexit mess after the smoke clears from today's summit.