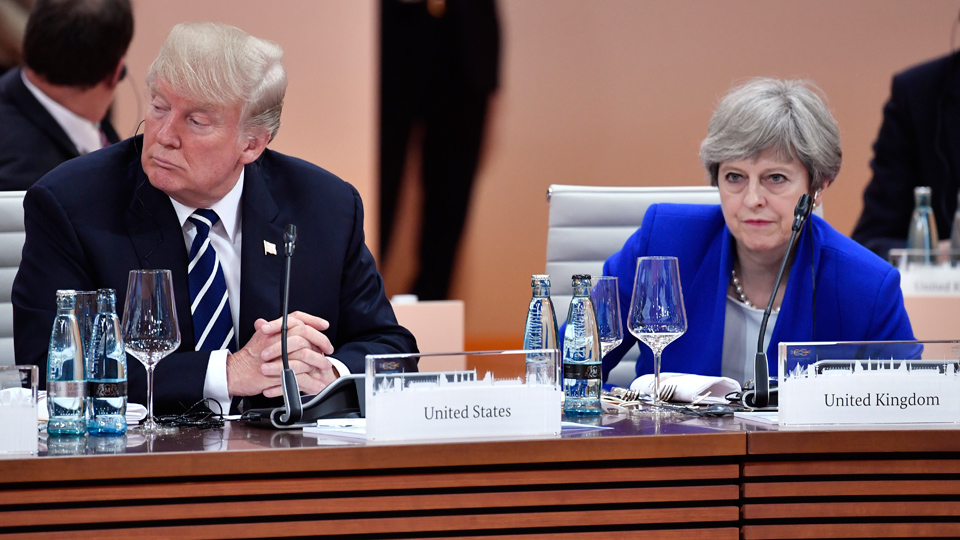 LONDON—British Labour Party leader Jeremy Corbyn accused Prime Minister Theresa May today of being on standby to mimic U.S. President Donald Trump and "waiting for instructions" on when to launch war on Syria.
Outside her Downing Street residence, meanwhile, peace campaigners rallied, calling on the government not to attack the Middle Eastern country, where the Bashar al-Assad government has been at war with Islamist insurgents for seven years.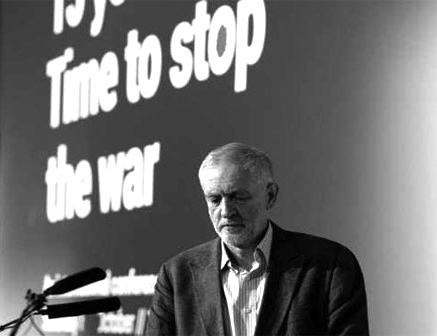 Corbyn's comments came on the same day as a claim by Russia that it had "irrefutable evidence," so far not unveiled, showing that a supposed chemical attack in the Syrian rebel-held town of Douma last weekend was fabricated with the help of an unspecified foreign intelligence agency.
The Douma attack led to May and Trump agreeing Friday that the alleged use of chemical weapons by Syrian President Bashar al-Assad's military "must not go unchallenged."
Before their talk, May held an emergency meeting with her Cabinet. They agreed to take "action," while MPs and opposition leaders urged her to recall Parliament early in order to allow a vote before plunging the country into war.
A statement released by Downing Street after the meeting made no direct reference to military action, but it is considered to be a signal that Britain would be prepared to join any U.S.-led air strikes.
The largest U.S. air and naval strike force since the 2003 Iraq war is said to be heading towards Syria, according to reports in The Times, paving the way for strikes within the next three days.
Corbyn said: "Further U.K. military intervention in Syria's appalling multisided war risks escalating an already devastating conflict.
People's World editorial: Syria war danger: The time to resist is now
"The government appears to be waiting for instructions from President Donald Trump on how to proceed, but the U.S. administration is giving alarmingly contradictory signals.
"Even U.S. Defense Secretary James Mattis has said we 'don't have evidence' and warned further military action could 'escalate out of control'."
Campaigners from the Stop the War Coalition handed a letter to Downing Street today, signed by MPs, trade unionists, celebrities, and academics, urging May not to take military action.
A YouGov poll for The Times this week showed just 22 percent of Britons support military action against Syria, as against 43 percent who are opposed.
This article originally appeared in Morning Star