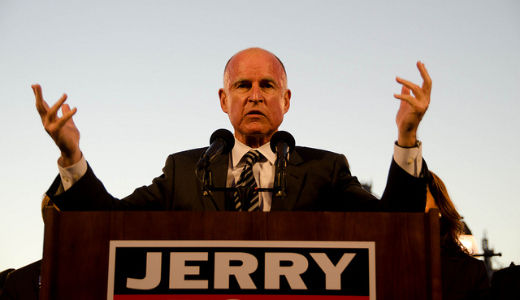 Defying the national trend, California Democratic candidates for U.S. Senate and state governor trounced their Republican contenders in what a month before the elections were considered toss-up races.
Incumbent Sen. Barbara Boxer, D-Calif., defeated former Hewlett-Packard CEO Carly Fiorina by nine points and Attorney General Jerry Brown overwhelmed his opponent for governor, former Ebay CEO Meg Whitman, by a 13 point margin. Brown will be taking over from Republican Governor Arnold Schwarzenegger.
Both Republican candidates showcased their careers as experienced Silicon Valley CEOs to argue that they were better qualified to help revive the economy and create jobs.
Meanwhile, the Republican candidates openly attacked unions and singled out "overpaid" public employees, calling for massive layoffs and pension "reform," to solve California and the nation's large deficit.
But, in hard hitting campaigns the Democratic contenders and the labor movement backing their candidacies wasted little time exposing the ugly side of the Republican candidates' corporate practices.
Starting on Labor Day, Boxer's campaign hit the airwaves with commercials that accused Fiorina of firing 30,000 workers and shipping their jobs overseas during her tenure at HP, while personally raking in millions.
For his part, Brown excoriated Whitman when she called for corporate "tax cuts" as an incentive to create jobs, saying he saw no reason to "further enrich the billionaires and millionaires" like his opponent.
Whitman, a billionaire, poured more than $140 million of her personal wealth – a record amount – into the campaign, which suggests money alone is no guarantee of success.
Both Boxer and Brown counted on a small army of volunteers, especially from a very energized labor movement wary of the two Republican candidates who expressed open animosity towards workers and their unions.
"Whitman and Fiorina's assault on working people's ideals made this election more critical to our state's future than any we've seen in a generation," said Art Pulaski, California Labor Federation Executive Secretary-Treasurer. "The California Labor movement participated in this election with unparalleled intensity. That grassroots campaigning made a key impact on tonight's results."
A preliminary CBS News exit poll reveals that more voters in the Golden State – 50 percent – have a positive opinion of the Democratic Party than view the Republican Party positively (34 percent), which also likely contributed to the victory of the top two Democratic contenders.
The poll also shows that 54 percent of Californians approve of the way President Obama is handling his job while nationally 45 percent do so.
"Californians are still holding hope for Obama," said Mark Baldassare, director of the state's authoritative Field Poll and president of the Public Policy Institute of California.
The highly contested race in the 11th congressional district remains to be decided. With all precincts reporting – but mail-in ballots still being counted – incumbent Democrat Jerry McNerney is ahead by 121 votes against challenger tea party darling David Harmer.
In a major upset four years ago, McNerney won the race in what up to then had been considered a safe Republican seat. Today, Democratic and Republican registration is evenly divided at 39 percent.
Image: Governor-elect Jerry Brown Steve Rhodes // CC BY-NC-SA 2.0