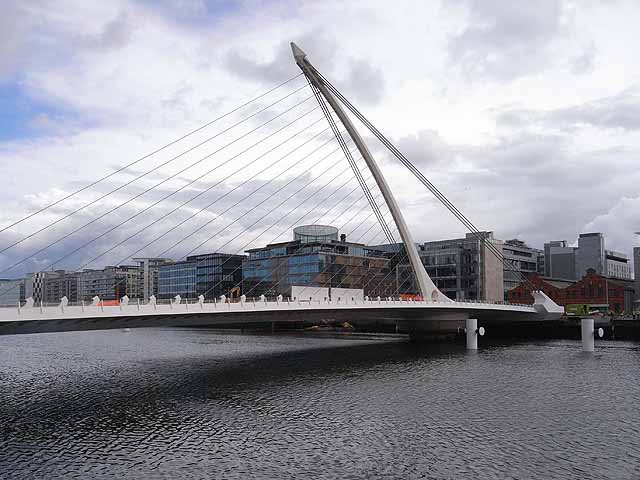 DALLAS — A giant construction project for a bridge across the Trinity River is costing a fortune, helping no one and may not go anywhere.
On Nov. 5, the WFAA-TV News Department revealed that the general contractor, Italian firm Cimolai had circumvented U.S. immigration laws to bring in their own low-paid workforce in spite of raging local unemployment. Dallas construction workers are furious, and the president of the Texas AFL-CIO is demanding an investigation.
Foreign construction workers can take temporary jobs in the Unites States with H2-B visas after meeting strict requirements, including the employer must make a general search for available local workers.
But the Texas Department of Transportation apparently allowed Cimolai to use another visa, called the B-1, which allows foreign contractors to use their own employees.
However, the TV news revealed that construction workers are specifically prohibited under B-1 laws. The Italians are in Dallas illegally, and the State of Texas is apparently complicit in breaking the federal laws protecting workers.
The TV news crews alleged that similar crooked schemes may be taking American jobs in construction projects across the nation.
Dallas residents don't know whether to scream or cry every time they hear about bridge construction across the Trinity. Part of the snow-job they received when they voted billions in bond money for the "Trinity River Project" included pretty pictures of sailboats, riverwalks, and beautiful bridges designed by Spanish architect Santiago Calatrava. The Trinity River Project, during the city's sales pitch, was supposed to provide great revenue and good jobs for local construction workers.
Soon after the elections were over, they learned that the real scheme was to build giant superhighways on both levees. The entire river bottom is barely wide enough for the projected umpteen lanes of noisy, stinky pavement.
Almost as quickly, the Army Corps of Engineers, still touchy after letting New Orleans drown, announced that the levees wouldn't hold all that traffic and still stop floods, so the Trinity River Project is, for the time being, stalled.
By then, the first of the fancy bridges, to be named after oil heiress Margaret Hunt Hill, was already started by the Italians. People drive by the site on the old Continental Bridge, which is plain but functional, and wonder where the wondrous Calatrava Bridge will go, if anywhere.
Photo: Despite its slender lines, this Dublin, Ireland road bridge is a substantial bridge designed to take four lanes of traffic and is scheduled for completion in 2010. It has been designed by the Spanish architect Santiago Calatrava, the same designer for the Dallas Trinity River bridge. Oliver Dixon / CC BY-SA 2.0