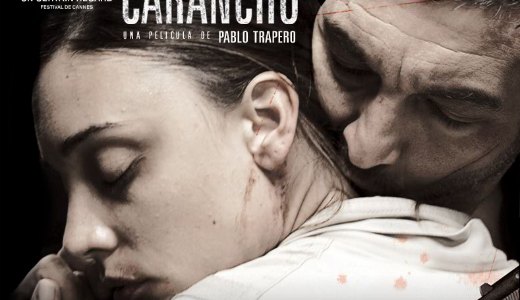 Movie Review
Carancho
Produced and directed by Pablo Trapero
Argentina, 107 minutes, 2010
A realy good film noir shows desperate people sinking more and more into darkness while we in the audience inwardly plead, "How will they ever get out of this? How will they ever get out of this? How will they ever get out of this?" Of course, most of the time they can't.
Apparently, organized crime can take over even the smallest kind of petty misdemeanors. In Argentina, where traffic deaths number over 8,000 per year, ambulance chasing has become lucrative enough, according to the film, to attract the worst crime lords. Our hero, Sosa (Ricardo Darin), has lost his attorney's accreditation and must work on the fringes of the law to collect insurance payments from car wrecks. Sometimes, he even engineers the wrecks. The subtitles refer to him as one of many "vultures." His biggest problem is that all of us, even vultures, have bosses.
Sosa begins to see some hope in all this nastiness when he meets a young female doctor (Martina Gusman), recently arrived from the countryside. At first, she disdains his awful trade because of her high moral standards, but we soon find out that she carries her own load of personal darkness.
In the first half of the movie, all this is pretty hard to figure out. Trapero tells the story with short, fast film clips, very little dialogue, and no narrative. While the actual story may be obscured in the flurry, the mood is clearly set. This is a very dark film about flawed people with some barely redeeming quality (in this case, their growing love) trying to cope with a far-worse world. It's a classic definition of film noir.
The acting and directing was very good. The sets were not as believable as we have come to expect, but that may be just because we don't know what Argentine streets, offices, and hospitals look like. We know what corruption and film noir look like, though, and Carancho is a fine example.
Photo: Carancho website.