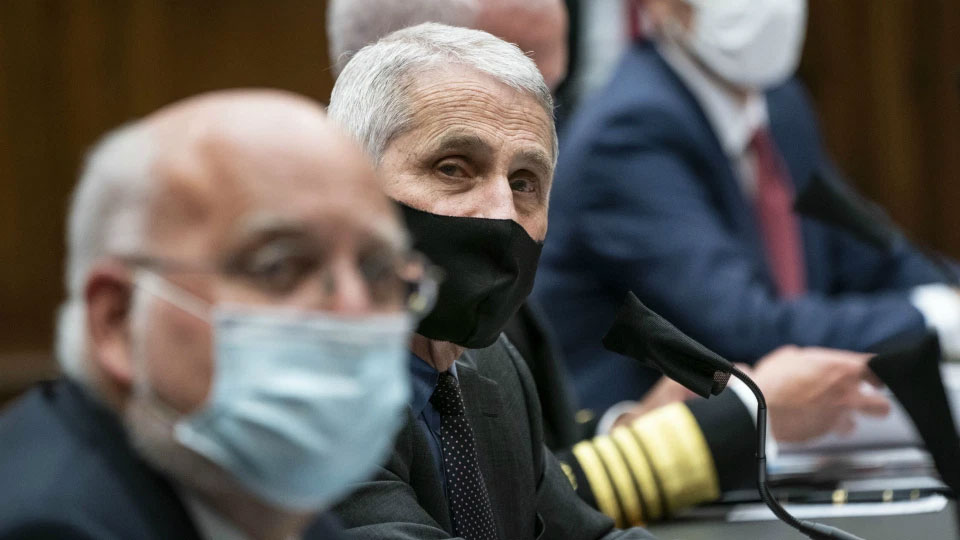 WASHINGTON—The head of the federal Centers for Disease Control now estimates that 24 million people in the U.S., ten times the actual numbers recorded, may be ill from the coronavirus.
CDC Director Dr. Robert Redfield provided that estimate in a June 25 conference call with other reporters, the same day his agency expanded the list of pre-existing conditions that make people more vulnerable to the virus.
The CDC also removed age by itself today as a risk factor for infection because of the surge of positive cases among young people.
"Our best estimate right now is that for every case that's reported, there actually are ten other infections," Redfield told the health reporters.
As of 9:30 am on June 26, the most-authoritative data on the coronavirus pandemic, from Johns Hopkins University, showed 2,422,312 million people have been sickened since it was declared, and 124,415 have died.
And the U.S. overall, along with a group of Southern and Western states, set new daily case records on June 25. Utah's caseload rose so dramatically that the state health director, advocates a lockdown there. At its GOP governor's direction, Utah never closed down completely.
Redfield's warning flies directly in the face of the happy talk by GOP President Donald Trump and his political allies. Trump has talked about decreasing testing for the virus and his Health and Human Services Department closed more than a dozen federally funded testing sites in several states on June 25. And the GOP Trump regime has ignored CDC warnings while in effect muzzling Redfield.
Trump's also urged – indeed demanded – governors reopen their states for business, to try to end the depression resulting from continuing closures to ensure social distancing and stop the virus's community spread. Most state governors closed businesses when Trump refused to act and are now gradually reopening.
But Trump's reopening demand has boomeranged in almost two dozen states in the South and the West. Besides Utah, cases in Texas skyrocketed. GOP Gov. Greg Abbott, an early "re-opener" reversed course on June 25 and started closing bars and ordered Texans to wear protective masks in public. Houston public health officials told the Chronicle they expect 30,000 new cases in that city alone.
And the CDC issued a new warning on June 25 expanding who is vulnerable to the virus.
"Understanding who is most at risk for severe illness helps people make the best decisions for themselves, their families, and their communities," Redfield warned in that statement on CDC's website. "While we are all at risk for COVID-19, we need to be aware of who is susceptible to severe complications so that we take appropriate measures to protect their health and well-being."
"As more information becomes available, it is clear a substantial number of Americans are at increased risk of severe illness – highlighting the importance of continuing to follow preventive measures," the website adds.
Studies show higher risk from the coronavirus exists for people with chronic kidney disease, COPD (chronic obstructive pulmonary disease), obesity – a body mass index of 30 or higher, weakened immune systems after organ transplants, serious heart conditions, sickle cell anemia and type 2 diabetes, the agency said.
"An estimated 60% of adults have at least one chronic medical condition," including 40% who are obese, CDC said. "The more underlying medical conditions people have, the higher their risk."
And pregnant women "were more likely to be hospitalized, admitted to the intensive care unit, and receive mechanical ventilation" for the coronavirus "than nonpregnant women," CDC said. "However, pregnant women were not at greater risk for death from COVID-19."