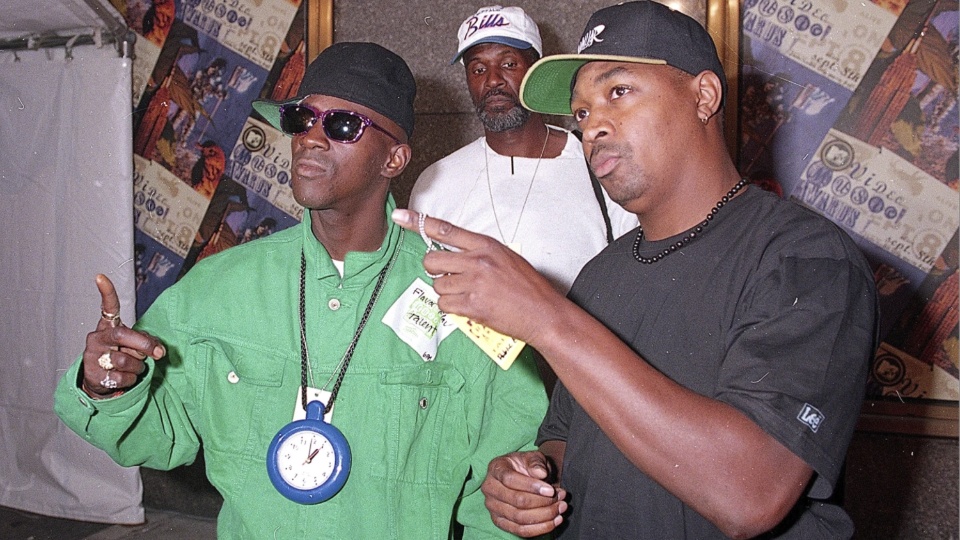 History was made on Aug. 11, 1973, when Clive Campbell took to the stage at his sister's back-to-school party in the Bronx. Legend has it that behind two turn-tables, Campbell played two copies of the same record—a technique known as the merry-go-round, where one moves back and forth, from one record to the next—looping the percussion portions of each track to keep the beat going.
The crowd loved the new energetic music as Campbell played snippets of songs and discovered new converging ways to keep the party going. It was not only the genesis of a musical art form but a fresh expression of a culture. Thus was hip-hop born 50 years ago this month, a style which has had and continues to make a lasting impact on popular culture.
Campbell, also known as DJ Kool Herc, was one of the first innovators, and he would soon be joined by a host of lyricists, poets, dancers, and artists that would help to shape the big picture of hip-hop. The genre has had a colorful journey of various sub-genres and styles. More often than not, especially in its original form, it was a way for Black Americans to express their lived experiences as working-class, inner-city individuals attempting to navigate a hostile world.
One sub-genre of the art form known as "conscious hip-hop" often tackled socio-political issues head-on. Artists such as Public Enemy, Queen Latifah, The Coup, Dead Prez, and others touched on a variety of issues plaguing their communities and the world. It is a genre that, although it began in the United States, has influenced people around the globe.
To celebrate the historic milestone of a genre that has helped define generations, here are five influential albums—past and present—that highlight resistance and resilience. Nowhere near being an exhaustive list, it can hopefully be one that piques the curiosity of those looking for new and fan-favorite music.
1. Public Enemy—It Takes a Nation of Millions to Hold Us Back (1988)
Three years into their formation, the American hip-hop group Public Enemy released their second politically-charged album, It Takes a Nation of Millions to Hold Us Back. One of the album's breakout songs, "Bring the Noise," touched on the need to speak up despite being told to quiet down: "They'll never care for the brothers and sisters, why? 'Cause the country has us up for the war. We got to demonstrate, come on now."
Other songs, like "Prophets of Rage" and "Don't Believe the Hype," encapsulated the anger and determination to push for change and racial justice that so many felt (and feel). Rightfully one of the group's most popular albums, it didn't hold back.
2. Boogie Down Productions—By All Means Necessary (1988)
Boogie Down Productions' first album, Criminal Minded, was a raw and unfiltered depiction of life in the inner city. But it was their second album that started them on a more proactive journey to make a change in their communities. This was sparked by one of their group members, DJ Scott La Rock, being gunned down in an instance of street violence in the Bronx five months after the release of their first album.
One of the album's breakout songs, "Stop the Violence," remains a cultural mainstay as it addressed the increase of "gangster" imagery in the genre that seemed to glorify violence as opposed to upliftment. The title, By All Means Necessary, along with the album cover artwork, is a play on revolutionary Malcolm X's call to win Black liberation "by any means necessary."
3. Janelle Monáe—Dirty Computer (2018)
American singer, songwriter, rapper, and actress Janelle Monáe is a prime example of how hip-hop goes beyond just one style but rather encompasses a multitude of expressions. The superstar with working-class roots often explores themes of sexism, racial justice, women's autonomy, and sexuality in her music.
In 2022, Monáe discussed her ideas on gender, declaring that she sees herself as nonbinary.  "I'm nonbinary, so I just don't see myself as a woman, solely," she noted, "I feel like God is so much bigger than the 'he' or the 'she.' And if I am from God, I am everything."
Her third studio album, Dirty Computer, has infectious beats with hard-hitting messages. Her song "Django Jane" speaks of the self-determination of women and the Black woman's experience. The song "Americans" plays on the trappings of nationalistic American culture with all its highs and contradictions. It's a wide-ranging album that manages to be fun and introspective.
4. Kendrick Lamar—To Pimp a Butterfly (2015)
The Compton, Calif., native Kendrick Lamar has a way with words and beats that creates an immersive musical experience. The rapper and activist has used his artistry to reflect on his own upbringing, along with his thoughts on the state of the world.
His third album, To Pimp a Butterfly, does this masterfully, with haunting flows and poignant lyrics. One of the breakout songs, "Alright," speaks to the resilience of the Black community despite the hardships of poverty, violence, and discrimination.
5. Jean Grae and Quelle Chris—Everything's Fine (2018)
A collaborative album by rappers Jean Grae and Quelle Chris, Everything's Fine infuses dark humor, social commentary, and satire to explore the problems in society and the way in which humans (barely) cope. The music on the album may feel laid back, but the messages behind it are biting and bold.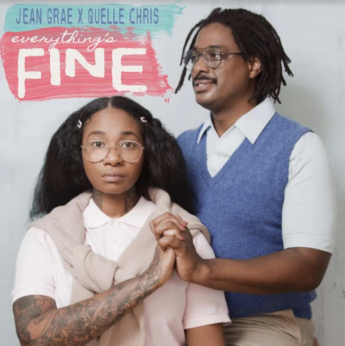 The song "My Contribution to This Scam" touches upon the way in which media and social influence can become complacent when it comes to dealing with injustice and struggle. "Breakfast of Champions" deals with the pressures of essentially existing while Black in a world of police violence and misconduct that targets them. Witty, poignant, and experimental, Everything's Fine is an album that stands out.
We hope you appreciated this article. At 

People's World

, we believe news and information should be free and accessible to all, but we need your help. Our journalism is free of corporate influence and paywalls because we are totally reader-supported. Only you, our readers and supporters, make this possible. If you enjoy reading 

People's World

 and the stories we bring you, please 

support our work by donating or becoming a monthly sustainer today

. Thank you!