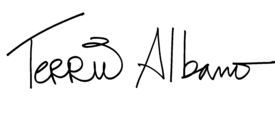 Working-class daily launched
Dear readers,
Can you believe it? It still seems like a dream to me. This fighting, working-class newspaper is back to daily publishing!
Following in the footsteps of The Daily Worker and all the other great newspapers that have advocated for workers, for equality and democracy, for peace and socialism, this daily is online and reaching 80,000-100,000 each month at www.pww.org. And we have just begun.
The daily publishing along with launching a new website gives us the opportunity to literally reach millions with our real-life stories of struggle, unity and social progress made by everyday people. It gives us the opportunity to reach that 20 percent of the American public that
prefer socialism over capitalism!
Along with these opportunities come choices. In order to focus our energy and financial resources on the new opportunities to bring this radical, working-class journalism into the 21st century, we will be changing our format,
As of January 1, 2010, we will be moving to an online publication that is updated continuously each day, with daily delivery of important stories to your e-mail. Our web site will also provide a weekly downloadable selection of articles, easy to print from your home computer, library or school. Because we are a small staff without the big bucks of the corporate media, we will not be able to continue to produce a weekly 12-page newspaper at the same time.
By going to daily delivery of news and analysis, our newspaper, pww.org, is able to be part of the massive revolution in technology, communications and information, always fighting for the interests of our broad working-class, always fighting to take on capitalism's ills, racism, war and greed.
It's quite an accomplishment for a newspaper like ours – which takes no corporate funding – but is supported only through the hard work and sacrifice, through the sweat-equity of raising money by readers and supporters like you.
Electronic delivery will guarantee a more relevant and cost-effective way to get your news and analysis, plus giving you an easier and quicker way to share it, in English and Spanish.
The first thing you should do today is go to www.pww.org and join our e-mail list. It's easy. Just put in your e-mail address and click on the confirmation link you'll receive in your e-mail.
If you have no access to e-mail or the web, please call me at 773-446-9920 x 201 so we can talk about how you can continue to read our fighting stories of progress and change.
The Daily Worker began in Chicago in January 1924. This is our 85th year of "fighting words." The People's Weekly World/Nuestro Mundo will continue its mission in every kind of format, honoring those Communist men and women of the 1920s that decided they wanted to start a daily newspaper based on "the truth." The truth – in that day as in this day – is similar. That the American people cannot truly be free until the economic decisions that have such profound effects on lives of the people are made by the people and for the people. This has been and will continue to be the mission of this newspaper in every format.
We're very excited about this new venture, and look forward to your continued involvement and support. Please contact me if you have any questions.
Yours in struggle,
Teresa Albano
Editor