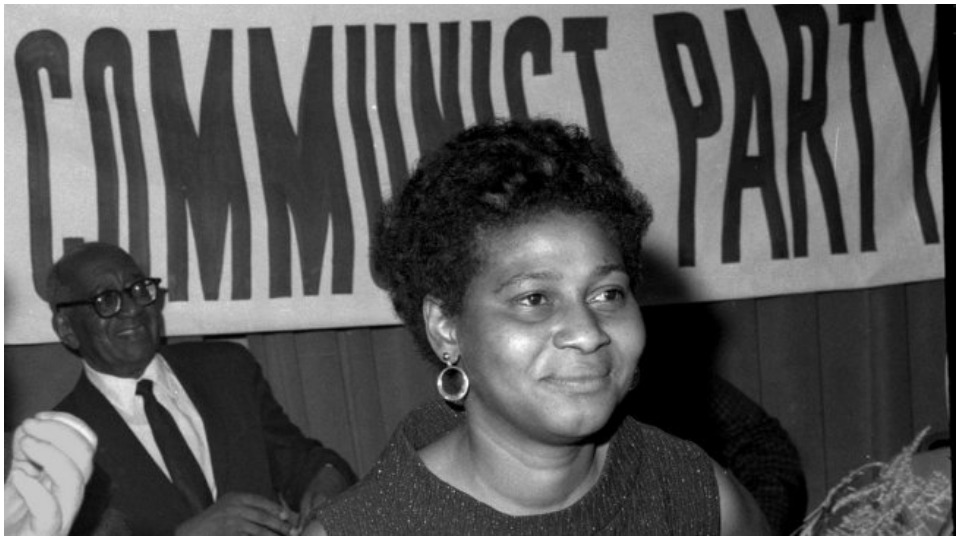 The following statement was issued by the Communist Party USA on Dec. 27, 2022, on the occasion of the passing of Charlene Mitchell.
The Communist Party USA pauses for a moment to dip its banner to honor the life of Comrade Charlene Mitchell, who died recently at 92. Mitchell was a lifelong activist and joined the Communist Party at 16.  She soon became a leading figure in her local Los Angeles Che Lumumba club in the 1960s and in the CPUSA nationally.
In 1968 Mitchell made history as the CP's presidential standard-bearer, becoming the first African American woman to run for the Oval Office, along with youth leader Mike Zagarell as vice president.
When Angela Davis was framed and charged with murder in California, Mitchell, along with Henry Winston and others, became a chief organizer of her historic defense, securing first bail and later acquittal after a long ordeal.
Charlene then helped found and lead the National Alliance Against Racism and Political Repression (NAARPR), a national organization committed to upholding the rights of victims of state repression. The Alliance successfully pursued the cases of Joanne Little, charged with kidnapping a prison guard and Rev. Ben Chavis and the Wilmington 10 falsely accused of arson in North Carolina.
Mitchell served on the National Committee and National Board of the Communist Party for many years but left the party during the political storms of the early 1990s citing ideological differences. Soon after, she became a founder and leader of the Committees of Correspondence for Democracy and Socialism. In later years, the party and Comrade Mitchell put aside past differences and worked closely together on a number of projects, including the founding of the Black Radical Congress and fighting the right-wing danger.
After suffering a debilitating stroke, Mitchell remained active for many years, a tribute to her fighting spirit. We extend our deep revolutionary condolences to Charlene Mitchell's family, comrades, and friends as we honor a life well-lived.