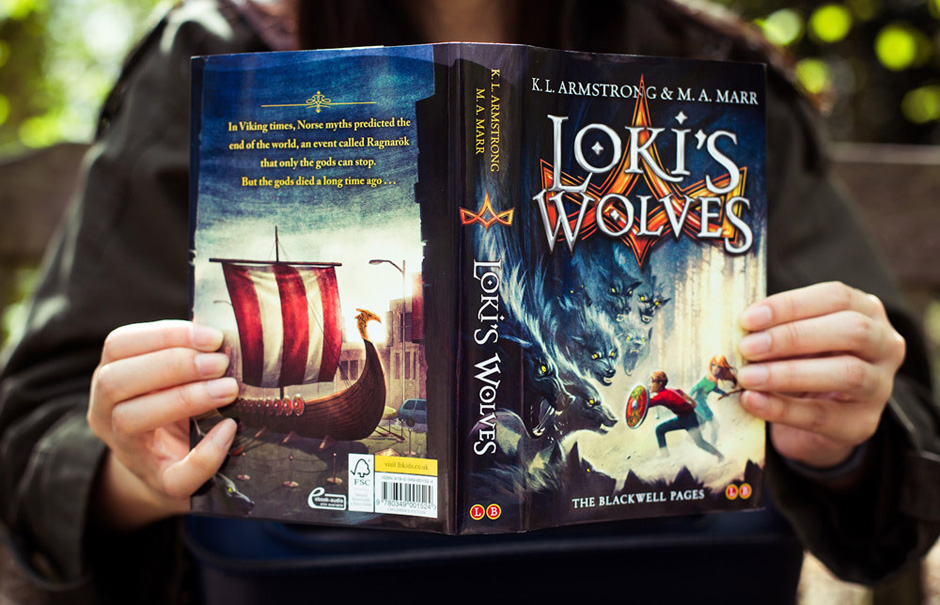 Stumped for a holiday present for a child? Why not a book? Unlike toys, books are gifts that stay with kids long after they have finished reading them. Your local independent bookseller will have lots of suggestions for you of a wide variety of titles for children of any age. Here are some you may want to consider for your little (and not so little) ones.
In recent years it seems that there have been more high quality picture books available than ever before. Author/illustrator Kadir Nelson has consistently produced books of beauty in both look and content and has been the recipient of both the Coretta Scott King Author and Illustrator Awards. His If You Plant a Seed (for ages 4-7) is no exception. With little text and gorgeous artwork, Nelson tells the story of a rabbit and a mouse who plant a garden only to come into conflict with a number of birds when the food is ready to eat. It is a simple story of the importance of kindness and cooperation but it is one children will want to read again and again.
Nelson is the illustrator for Sarvinder Naberhaus's Blue Sky White Stars (ages 6-8), a stunning pairing of Nelson's paintings and Naberhaus' spare text. Each two-page spread displays parallels between the American flag and the physical beauty of America as well as the hopes and dreams of the diverse peoples it represents. This book provides an opportunity for a discussion on what America has been and what it could be.
Yo Soy Muslim: A Father's Letter to His Daughter (ages 4-8) by Mark Gonzales and illustrated by Mehrdokht Amini portrays a Spanish- and Arabic-speaking family and the father's plea to his daughter to value all that is special about herself and her world. But he warns her that others may not see her as she sees herself and that she will need to remember that her faith and identities in two cultures make her unique and beautiful. The poetic language and striking illustrations will appeal to not only Muslim children, but to all children who wonder about the world and their place in it.
A girl becoming a drummer doesn't sound very unusual in the 21st century, but almost 100 years ago in Cuba it was unheard of. Drum Dream Girl: How One Girl's Courage Changed Music (ages 4-7) by Margarita Engle is based on the true story of Millo Castro Zaldarriaga, a Chinese-African-Cuban girl who wouldn't give up her dream of being a drummer. The rhythmic prose has a drum-like quality that plays perfectly with the story. Drum Dream Girl will be an inspiration to girls (and boys) everywhere who want to grow up and follow their own inner drummer wherever it may lead them.
The popularity of the Percy Jackson books spurred an interest among children in Greek mythology. Another series, The Blackwell Pages, has done the same thing for Norse mythology. The first in the series, Loki's Wolves (ages 8-12) by Kelley Armstrong and Melissa Marr, opens in a small town in South Dakota where Matt Thorsen, a descendant of the god Thor, and Fen and Laurie (both descended from the god Loki) have just made the horrifying discovery that Ragnarok, the end of the world, is imminent. Even worse, it's up to them to try to stop it, which is a pretty daunting task for three 13-year-olds. Along the way, they find themselves battling werewolves, trolls, and a giant serpent. Loki's Wolves is a thrilling adventure that is continued in Odin's Ravens and Thor's Serpents.
Aztec mythology and Mexican folklore play key roles in Lowriders to the Center of the Earth (ages 10-14) by Cathy Camper and Raul Gonzalez, a wacky graphic novel that won the 2017 Pura Belpre Award for Best Illustrator (Gonzalez). Car mechanic Lupe Impala, El Chavo Flapjack (and octopus) and Elirio Malaria (a mosquito) own a garage where they work on cars (especially lowriders). But one morning they notice that their cat Genie is missing. Their search for him takes them through a corn maze built by Mictlantecuhtli, the Aztec god of the underworld, and into the center of the earth, where they find the Aztec god himself. Spanish words are woven seamlessly into the text, and there is a "What Does It Mean?/Qué significa?" section at the end. This is the funniest book I've read in a while and I suspect it will tickle your funnybone, too. And if it does, you're in luck—there's another book in the series titled Lowriders in Space.
Harlem is the setting for a mystery, The Harlem Charade (ages 8-12) by Natasha Tarpley, where Jin, a Korean-American girl, and Alexandra and Elvin (two African-American children) unite to try to find out who attacked Elvin's grandfather and put him in a coma. Their investigation leads to a deeper mystery involving a lost work of art from the 1960s. Along the way, readers will learn about the history of Harlem and a number of Harlem landmarks, including the Schomburg Center for Research into Black Culture, the Studio Museum, and the Harlem Hospital.
Starfire (ages 8-14), the first book in The Guardian Herd series by Jennifer Lynn Alvarez, will appeal to the fans of the Warriors and Guardians of Ga'Hoole series. Star, a Pegasus (a flying horse), is a member of one of the five herds of winged horses that live in the land of Anok. There is a prophecy that every 100 years a black foal will be born, and when it reaches its first birthday it will be given the power to either unite or destroy the five herds—and Star is that black foal. The leaders of the herds are afraid of losing their authority and so they decide to act to keep Star from fulfilling the prophecy. Fortunately Star has friends to help him to try to avoid the herd leaders, but it is inevitable that Star will have to fight to stay alive. There is violence in this book but it is integral to the story. Fantasy fans will eagerly devour Starfire and will want to read the three other books in the series.
The book that has had the greatest impact on me recently is Lauren Wolk's Wolf Hollow (ages 10-16). Set in rural Pennsylvania in 1943, it's the story of 12-year-old Annabelle whose life is turned upside down by the arrival of a new girl at her school. Betty bullies Annabelle, but Toby, a World War I veteran who lives by himself in the woods and is considered odd by the townsfolk, comes to her defense. Annabelle gets to know Toby and learns something of his history. But Betty tells a lie about Toby, and as a result these three lives are forever changed. This is a tale that will haunt you for days after you've finished it.
Kids who like adventure will love Bound by Ice: A True North Pole Survival Story (ages 12-17) by Barbara Neil Wallace and Rich Wallace. In 1879 Lieutenant Commander George W. De Long and his crew aboard the sailing ship Jeannette attempted to be the first to reach the North Pole, but the ship became stuck in ice. It remained stuck for 20 months until it finally broke apart and sank, leaving De Long and 33 men stranded in the frozen Polar North. Would they—any of them—survive? This is a gripping story of will, determination and courage against seemingly impossible odds.
Sharks! That word will get any kid's attention immediately. And what's the most famous type of shark? The Great White, of course! Katherine Roy's Neighborhood Sharks: Hunting with the Great Whites of California's Farallon Islands (ages 7-11) will captivate young shark fans. It has the look of a picture book but with very graphic illustrations, so it is not for the very young. But grade schoolers will eat up (pun intended) this book full of fascinating information about the body, eyes, jaws and teeth of the largest predator in the ocean. This may not be one of the happier books for the holidays, but it will be one of the most popular.
Mickey Gallagher is a retired Children's Librarian living in Washington state.