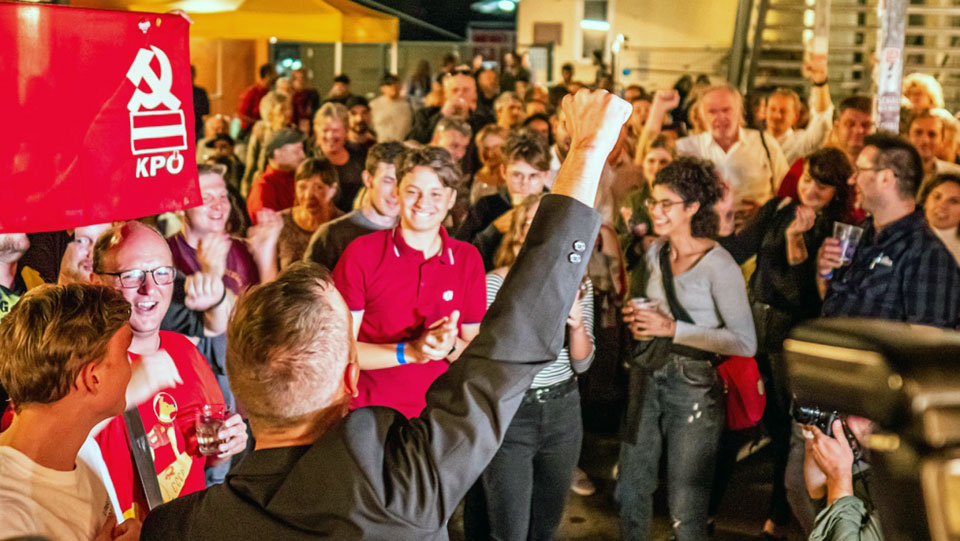 The Communist Party of Austria (KPÖ) opened coalition talks Tuesday after a shock victory in the Graz municipal elections.
It emerged as the leading party in Austria's second-largest city with 29% of the vote, ahead of the center-right Austrian People's Party, which picked up just under 26%.
People's Party mayor Siegfried Nagl, who has led the city for 18 years, announced that he would step down.
The election results propelled the KPÖ into the top spot in Graz, giving it 15 municipal council seats and three seats on the city senate.
It is speculated that the KPÖ will ally with the Greens and a third party to form a coalition government. Together, the Communists and Greens have 24 seats in the 48-person municipal council; many predict the Social Democrats will be the likely third partner.
Local Communist Party leader Elke Kahr said that she had "received hundreds of emails, text messages, and calls" on Monday evening in support of her becoming the city's mayor, a role that she said she would accept on behalf of the thousands of people who voted for her party.
She described the result as "more than surprising," adding: "Some people make promises a few weeks before the elections. We are there every day and for years for the people, especially for the poorest."
Graz has over 220,000 voters, and they have long given the KPÖ seats on the council, but this is the first time it has emerged in first place. The party has built its success with a focus on local issues, particularly housing affordability.
This article features material from Morning Star and the KPÖ.