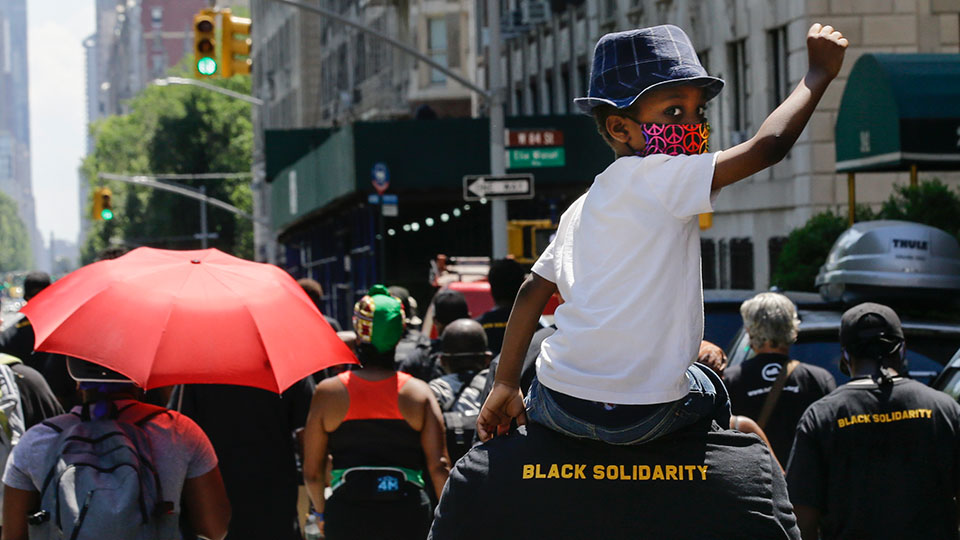 WASHINGTON—By a 415-14 vote on June 16, the House followed the Senate's lead and approved making Juneteenth—marking the date when the last group of slaves, in Texas, learned in 1865 about their emancipation—a federal holiday. The measure was signed by President Joe Biden and took effect immediately, making today a national holiday.
The Rev. William Barber, co-chair of the new Poor People's Campaign, is marking the holiday with a Zoomed address to delegates of Service Employees Health Care Local 1199NE, meeting in convention in Connecticut, spokeswoman Yolanda Barksdale said.
In D.C., all 14 "no" votes came from right-wing Republicans, including Rep. Ronnie Jackson, R-Texas, who was once Oval Office occupant Donald Trump's White House physician. The foes used a variety of excuses, carefully avoiding the real reason for the new holiday, the first new holiday since the designation of Martin Luther King Day in 1983.
That's because Juneteenth celebrates the liberation of the final group of enslaved Blacks, in Galveston, Texas, on June 19, 1865. It took that long, in the days of slow travel and a final U.S. takeover of the Texas coast after the Civil War ended, for news of the late President Abraham Lincoln's Emancipation Proclamation, issued Jan. 1, 1863, to reach the area, via a Union general.
The unexpectedly quick passage of the Juneteenth measure was a victory for the Congressional Black Caucus and came just days after it was introduced into and passed by the Senate unanimously and with no debate.
The year before, the Democratic-run House OKd the Juneteenth holiday, and then-Majority Leader Mitch McConnell, R-Ky., tried to get it through by unanimous consent. That meant any one senator could stop it by saying "I object." Trumpite Sen. Ron Johnson, R-Wis., did.
This time, after a year of mass marches of millions of people coast to coast, demanding the nation confront its history of endemic racism and start repairing the damage and achieving justice, Johnson shut up, surprising and delighting current Majority Leader Chuck Schumer, D-N.Y.
Coming into this week's votes, a handful of states and Washington. D.C. had declared Juneteenth a formal holiday and all but two—Hawaii and South Dakota—had some form of commemoration or observance. So did many cities. And early in the week, as the Senate vote loomed, Chicago Mayor Lori Lightfoot, who is Black, reversed her prior stand and declared it should be a city holiday, too.