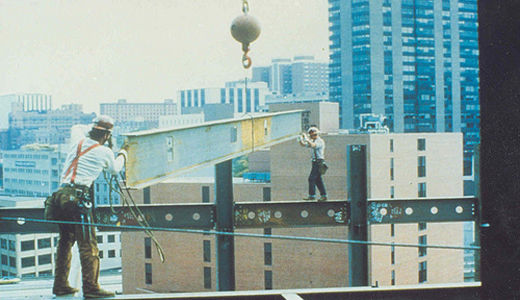 Stop the presses, or at least pause the publishing.
For the next 24 hours, PeoplesWorld.org and MundoPopular.org will not be publishing new stories as we upgrade our network of web sites and get ready to welcome the launching of the new PoliticalAffairs.net later this month!
We'll be back with new stories on Friday. In the meantime you can find new content on our PeoplesWorld Facebook page. Also see a list of our most recent stories below.
PoliticalAffairs.net is a sister web site in our People Before Profits network. Political Affairs provides "Marxism. Fresh. Daily." It has a weekly podcast available through its web site or iTunes. The PA web site provides daily, in-depth Marxist, working class analysis of current events and long-term struggles.
Here's a list of recent People's World articles you may want to read. (For the RSS list click here: http://feeds.peoplesworld.org/PWArticles)
Monday, April 12 through Wednesday, April 14, 2010:
Bill to divest from arms makers faces test
What can we bring to the table?
Militant action needed to solve youth unemployment
Company demands rate hike for new coal plant
Financial reform: lesser and greater questions
Northern Manhattan mobilizes against budget cuts
Vatican praises Beatles, sidesteps growing scandal
Truckers find their voice on Twitter
Massey CEO to miners: I will close this mine if you vote union
Call for actions on jobs: America's most pressing need
Death of South African rightist highlights ongoing problems
NYC labor movement: Let's reclaim May Day
Fix broken immigration system, rally demands
Three grim tales from the Big Apple
Labor turns up heat in battle to curb Wall Street
Obama nominee could shape Supreme Court for decades
World Notes: Senegal, Kyrgyzstan, Israel
Latino and Palestinian film festivals offer great viewing
Nations agree to work together for nuclear security
Building jobs movement from the ground up
Michelle Obama to Haiti: U.S. and world stands with you
Photo: http://www.flickr.com/photos/niosh/ / CC BY 2.0