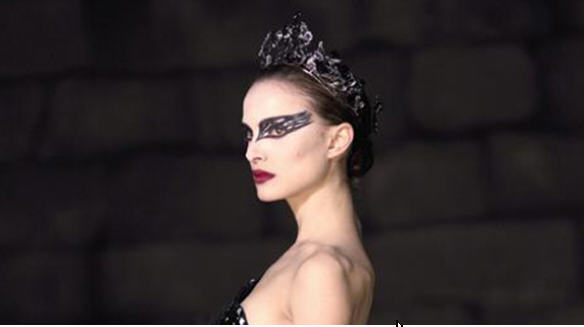 Black Swan
Directed by Darren Aronofsky
2010, R, 108 min.
Tangled
Directed by Nathan Greno and Byron Howard
2010, PG, 100 min.
The Tourist
Directed by Florian Henckel von Donnersmarck
2010, PG-13, 103 min.
True Grit
Directed by Joel and Ethan Coen
2010, PG-13, 110 min.
DALLAS – It's been noted that the movie business did especially well during the last big depression, and apparently, even with outrageous ticket and popcorn prices, the same is true now. The Christmas movie theaters here were packed with big family groups, some of them trying to reserve and hold entire rows of seats for each other. The films weren't all that bad. Here are a few of them, presented alphabetically.
"Black Swan" will probably get a Best Actress Academy Award nomination for Natalie Portman and possible Best Supporting Actresses nods for both Mila Kunis, as the star's friend and rival, and for Barbara Hershey, as her mother. Darren Aronofsky's heart-stopping directing may gather some attention as well. It is not nearly the first movie showing tension and compulsion pushing a woman over the final edge, but it may be the most powerful. It is a dangerously sad, twisted and moving experience.
At the other end of the happiness spectrum, "Tangled," Disney's full-animation movie, is one of the best they ever made. They completely re-wrote the bedtime story of long-haired Rapunzel to include wonderful characters, bright songs, and very touching emotions. It's available in 3-D, too!
For those who admire Johnny Depp's mannerisms and Angelina Jolie's looks, "The Tourist" is a simple crowd pleaser. The convoluted and completely unbelievable plot is somewhat relieved by the pretty people and their luxurious surroundings. It's shot in Venice. Those of us who fondly remember the 1960s stylish love-adventure films with Audrey Hepburn starring opposite Cary Grant or Gregory Peck may find "The Tourist" a pleasant reminder.
In "True Grit," the Coen brothers saw fit to include one of the most overtly racist scenes in any recent movie. Affable old drunk and gunslinger Rooster Cogburn, for no apparent reason, literally kicks the hell out of two tiny Native American children! The scene is completely gratuitous. They may have included it to remind audiences, if audiences needed reminding, that they were going for "authenticity," or maybe they just thought it was funny, but it's a major distraction from a plainly-presented film centered on the unlikely relationship of a plucky girl and a grizzled old frontiersman.