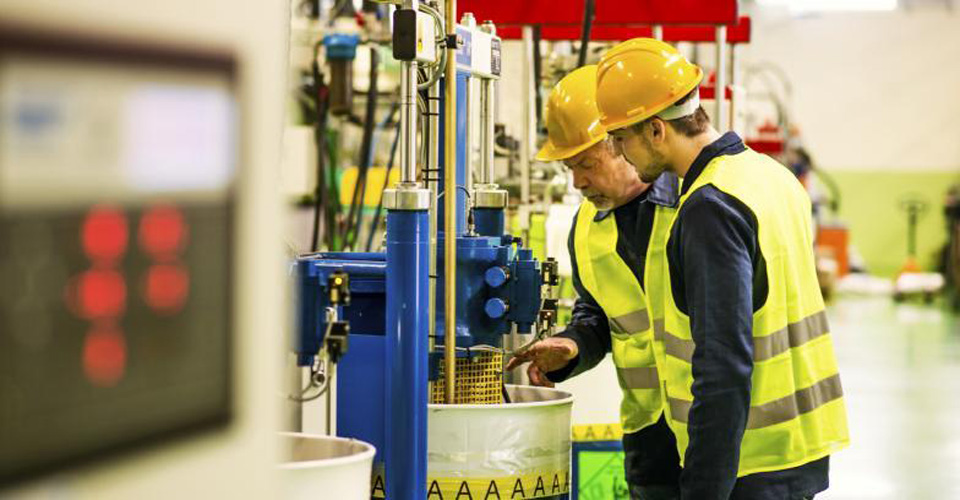 GREEN BAY, Wis. (PAI) — A crushed left hand on one worker in a Green Bay, Wis., muffler plant last July, followed by a crushed finger on another worker, 10 days later, shows the need for not crushing job safety regulations, a top union attorney says.
Writing in the On Labor blog, posted by Harvard Law School, Andrew Strom, associate general counsel for Service Employees Local 32B-J – the big janitors' wing of SEIU – cited those accidents and the subsequent Occupational Safety and Health Administration (OSHA) investigation and fines against the firm as two of many reasons to keep the new Republican Trump administration from crushing federal job safety, and other, regulations.
"Trump and the Republicans in Congress love to refer to regulations as 'job crushing,'" Strom said. "When Trump spoke recently at the Conservative Political Action Conference he not only said that companies can't hire because of regulations, but he also said that 'We're going to put the regulation industry out of work and out of business.'"
Not only has the new president issued an executive order telling agencies that new rules must have a net cost of zero this year – by killing other rules, if necessary – without regard to benefits, but his budget "would dramatically slash the budgets of most federal agencies," Strom said.
"Government 'regulators' do a great deal of important work to help sand some of the harshest edges off of our capitalist economy," Strom said, and he used the OSHA case against Bay Fabrication of Green Bay as an example.
Strom also cited a wage-and-hour case in four Tulsa, Okla., restaurants. The owner shorted workers' wages and lied to investigators, too. After a six-year court battle pitting the owner against the Labor Department, the agency won $2.1 million in back pay for the workers.
OSHA cited Bay Fabrication for failure to install proper safety guards on its machines. It found the company committed one willful violation of job safety rules, one repeated violation two serious violations and one other violation. It proposed a $219,242 fine.
"Investigators determined a worker had his left hand crushed on July 21, 2016, by a molding machine, when the tamp head smashed his hand as he removed a mold from the machine," OSHA said in announcing the outcome on Jan. 18. "OSHA found the machine's safety interlock on the door guarding the operating parts was damaged and not functional properly which disabled the safety guard and led to the injury.
"On July 30, 2016, another worker suffered the partial amputation of his left middle finger. In this instance, investigators found the molding machine cycled and caught his finger in an unguarded pinch point. They determined the machine was not locked out as required.
"The fact that two workers suffered debilitating injuries is tragic. The reality is the company failed to re-evaluate its machine safety procedures and continued to expose other workers to the same hazards even after these injuries," said Robert Bonack, OSHA's area director. "Adequate and properly installed machine safety guards and lockout/tag out procedures must be in place to prevent workers from coming in contact with operating parts."
"We need government regulations and dedicated staff at government agencies for the same reasons that we need criminal laws and dedicated police officers – because if no one is looking some people will do bad things at the expense of others," Strom says. "And when employers cheat their workers, the workers aren't the only victims. Another set of victims are the employers who play by the rules."
Congressional Republicans and Trump, however, aren't listening. They've already rammed through several laws that dump several Labor Department pro-worker job rules, forever.