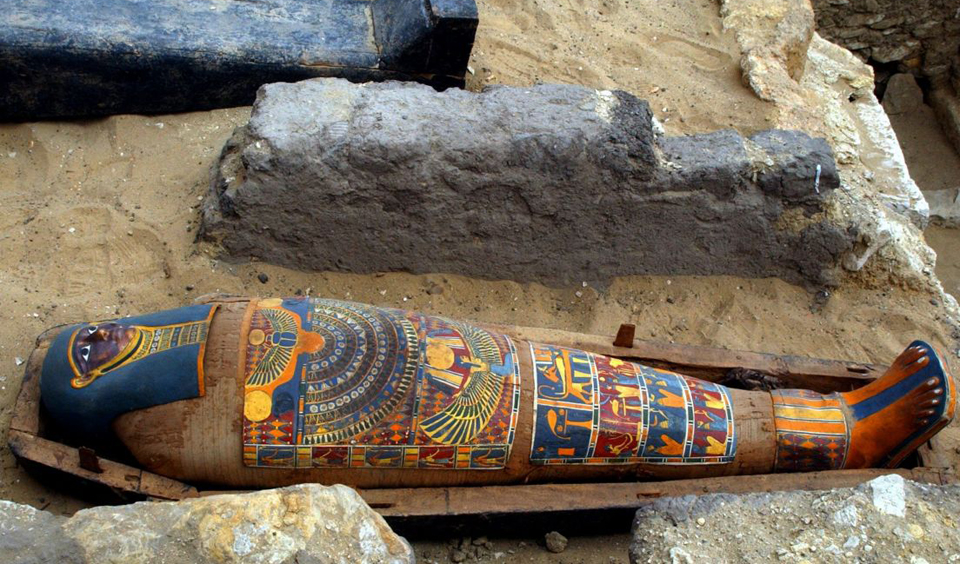 Although he took over power after leading a military coup in 2013, Egypt's President Abdel Fattah el-Sisi has been consistently praised by U.S. President Donald Trump. Sisi's coup was not only against the legitimate elected President Mohamed Morsi, but also against the entire nascent democracy experience that came about through the Egyptian revolution of 2011.
Publicly, Trump describes Sisi as his dear friend and a great president who had done a fantastic job in Egypt. During the U.N General Assembly meeting 2019, Trump told reporters that Sisi is a highly respected great leader and at the recent G7 Summit, Trump called Sisi his favorite dictator.
Beginning Sept. 20, 2019, Sisi and his regime have been facing mass demonstrations over Egypt's sharp increasing rates of poverty, unemployment, human rights violations, repression, and large-scale corruption. That uprising has been ongoing since then with tens of thousands of Egyptians taking to the streets at home and worldwide–including the U.S.–calling for the ouster of Sisi and his regime.
While these demonstrations were running in front of the U.N. headquarters in New York City, Trump met and praised Sisi in the same building during the U.N. General Assembly meeting.
On the same day, Sept. 23, Trump stated that he was not concerned nor worried about anti-Sisi demonstrations.
For many reasons, Trump shouldn't have made that statement. He was wrong when he backed "his favorite dictator" Sisi, turning a blind eye to all his authoritarian practices. As a U.S. president, Trump should defend and represent the U.S. founding principles of liberty, freedom of speech, press, and assembly. Also, he should represent the virtues of honor, integrity, justice, moderation, respect, protecting one's mind and body,  extending that protection to all other individuals, and to tasking on the responsibility to promulgate these values.
As a U.S. president, Trump should uphold the honorable status of the United States as a free country that defends liberty, democracy, and human rights for all human beings. Also, he should listen to moderate congress members, his country's allies, and human rights organizations who have been criticizing the situation in Egypt under Sisi. In addition, he must exert every effort to keep a positive image of the U.S. everywhere in the world including the Middle East.
As a U.S. president, Trump should show credibility and consider consequences while achieving U.S. interests. The Sisi-backing statement he made saying that he was not concerned or worried about large-scale demonstrations against Sisi and his regime seems to be approval or endorsement of Sisi's authoritarian practices, and it can result in serious consequences in both Egypt and the U.S.
Although Trump considers Sisi an important partner in fighting terrorism and illegal immigration, his backing of Sisi's repression could help produce a new generation of potential extremists, refugees, and U.S.-haters. His backing of Sisi might lead to civil war in Egypt, which would result in catastrophic consequences locally, regionally, and worldwide.
The Egyptian people, however, don't care whether Trump is worried or concerned about them. They can achieve their hopes of freedom and democracy by themselves. The Egyptian people don't need to await Trump's help while he abandons hundreds of U.S. citizens in Sisi's prisons who were put there just for practicing their right to freedom of speech.
The Egyptian people don't trust Trump who covered up the murder of Jamal Khashoggi, the Washington Post journalist, just a year ago yesterday. A United Nations special rapporteur concluded that Khashoggi was "the victim of a deliberate, premeditated execution, an extrajudicial killing for which the state of Saudi Arabia is responsible."
U.S. Speaker of the House, Nancy Pelosi, cited the killing of Khashoggi in opposing a potential strike on Iran in retaliation for the Sept. 14 attacks on key Saudi oil facilities. "Please, they're sitting across from the person who chopped up a reporter and dissolved his remains in chemicals, and he's sitting across the chair from the person suspected of leaving that. I don't see any responsibility for us to protect and defend Saudi Arabia."
On the other hand, Trump outlined his gangster-style foreign policy in a 2014 tweet: "Saudi Arabia should fight their own wars, which they won't, or pay us an absolute fortune to protect them and their great wealth."
The Egyptian people realize that Trump, whose formal recognition of Israel's sovereignty over the occupied Golan Heights sparked widespread international condemnation, including from a number of U.S. allies, will not be a supporter of their struggle for freedom and democracy. They do understand that Trump, who ordered the relocation of the U.S. embassy to Jerusalem on the eve of the 70th anniversary of the Nakba, when Palestinians were expelled from their land in 1948 to make way for the new state of Israel, will never defend their rights.
The Egyptian people, who deposed Hosni Mubarak after his 30 years of dictatorship, are able to and will ouster Sisi and end the military ruling regime forever without help from Trump.
The Egyptian people do understand that Trump himself needs help to solve his own internal problems: Trump's taxes, Russia's election interference, the Ukraine issue, and, of course, impeachment are all on that list of problems for him.
It sounds as if Trump's backing of  Sisi angered Egyptians' ancient predecessor "pharaohs" so, from their places in the afterlife, they have cursed him. The curse went into effect as Pelosi announced a formal impeachment inquiry into Trump only one day after he publicly backed Sisi at the UN.