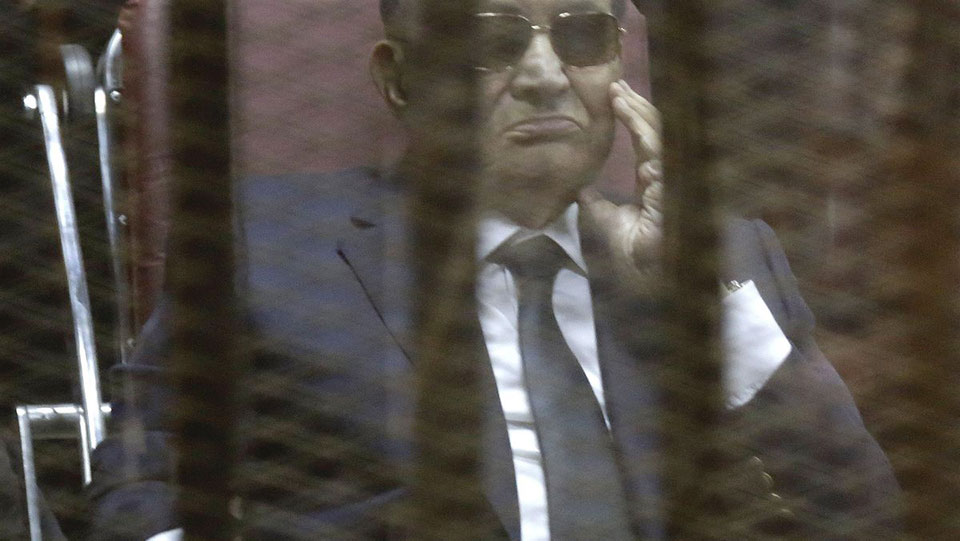 On August 22, 2019, The Economist published an article entitled "Many Egyptians miss their deposed president, Hosni Mubarak." Predictably, numerous stakeholders including political analysts and followers would read that article with curiosity seeking explanations as to why many Egyptians miss Mubarak, particularly after all he had done to them during his 30 years of dictatorial rule.
It seemed like almost everyone in Egypt was part of the uprising in 2011 that ended his rule.
The article begins with a reference to Karim Hussein, a pro-Mubarak social media activist, and administrator of the Facebook page, "I'm sorry, Mr. President." Hussein was arrested on July 9, 2019, on suspicion of "spreading false news."
The article briefly compared the former president, Mubarak, with the current despot, Abdelfattah Al-Sisi, regarding their commitment to democracy and economic justice.
It is notable that Sisi became president after leading a military coup not only against the first civil elected president, Mohammed Morsi, but also against the nascent democracy initiated January 25, 2011.
The article mentioned details about Mubarak and his two sons' recent appearance in public, and how that appearance seemed to unnerve Sisi.
The article is correct about a number of facts including the fact that Mubarak, like Sisi, was also a dictator and that a limited amount of freedom was permitted during his rule as a safety valve to let off steam building up in an otherwise stifling atmosphere. The article was correct too in its assessment that the Sisi government's over-reaction to Mubarak and his sons was more a sign of the government's weakness than it was a sign of Mubarak's strength.
On the other hand, there is no evidence to support, as does The Economist, jumping from those facts to the statement in the headline that many Egyptians miss their deposed president.
Even if it is true that the Facebook page, "I'm sorry Mr. President" has three million pro-Mubarak followers we are talking about only 3 percent of the Egyptian population of 104 million. page
The number of anti-Mubarak Facebook page followers is much larger. For example, Moutaz Matar's anti-Mubarak page, by itself, has over 8 million followers so far, three times the "biggest online Mubarak's support page" described in the article.
Also, claiming the public appearance of Mubarak and his sons "stoked nostalgia" is at best an unfounded assumption. The reader is presented with absolutely no evidence of this.
In addition, the article claims "ordinary people recall a president who maintained a subsidy scheme that kept prices low." Those claims hardly reflect the realities under Mubarak of rising unemployment, increasing poverty, deteriorating health care, rampant corruption and, of course, human rights violations.
No mention is made in the article either of the brief period after the 2011 revolution when there were both stable prices and freedom of speech. Under President Morsi, one could curse the president in a public square and go home afterwards with no repercussions.
Egyptians don't miss or yearn for Mubarak even though today they are ruled by an even worse criminal dictator. There may be a difference in degree but in essence, Mubarak and Sisi are the same.
The real choice for Egyptians is not between Mubarak and Sisi or of course going back to Morsi. The choice is between autocracy and dictatorship on the one hand or democracy and progress on the other.
The latter choice would open the way to freedom, quality education, a flourishing free press, human rights, and accountability in government.
The struggle for another, hopefully more permanent, wave of the revolution of 2011 can be expected to continue. Egyptians have struggled for too long to settle for the return of someone like Mubarak.