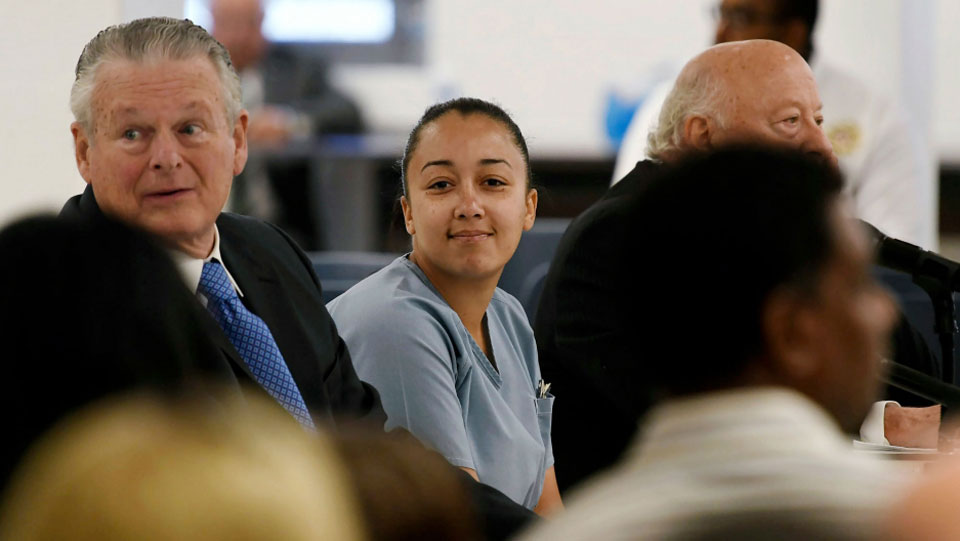 Cyntoia Brown was released Wednesday morning from the Tennessee Prison for Women after serving 15 years of a life sentence. Brown was originally convicted in 2006 for killing a Nashville real estate agent – she was only 16 at the time. Brown's legal team has maintained that she acted out of self-defense and that Brown herself was the victim, a sex trafficking victim .
Brown was initially granted clemency in January by outgoing Gov. Bill Haslam. Under the terms of her commutation, Brown will remain on parole for 10 years, on the condition she does not violate any state or federal laws, holds a job and participates in regular counseling sessions.
In a statement released by her legal team, Brown says "I thank Governor and First Lady Haslam for their vote of confidence in me and with the Lord's help I will make them as well as the rest of my supporters proud." The 31-year-old has already expressed interest in helping other women and girls who are victims of sexual abuse and exploitation.
Brown's release is a testament to the undeterred efforts of community organizers, specifically the sex worker community and prison abolitionists who have spent years putting this case on the public's radar. Activists were able to bring national awareness to Brown's case over the years, catching the attention of celebrities like Kim Kardashian West, Rihanna, Snoop Dogg, and Lebron James, all of whom had lobbied for Brown's release.
While Brown has displayed unwavering resilience through the ordeal, many have pointed to the case as a symbol of unjust sentencing practices, specifically towards sex trafficking victims. Although often conflated in the media, there is a significant distinction between sex work, and sex trafficking. Sex trafficking will often involve the threat or use of force, abduction, deception, or other forms of coercion for the purpose of exploitation. Sex work, on the other hand, is a consensual transaction between adults, whether or not it is legal.
For a minor like Brown, engaging in purchased sexual activity, there is frequently a component of forced labor and sexual exploitation. Brown previously told authorities that at the time of her arrest she lived with an abusive boyfriend nicknamed "Cut Throat," who, she stated, sexually assaulted her and forced her into prostitution.
Young Black girls, like Brown, who belong to vulnerable demographics, are frequently targeted and forced into "survival sex." Studies indicate that young run-aways are often scouted, and at least one in three homeless youth engages in the exchange of sexual services for food, clothing, shelter or protection. Brown's situation stemmed from being exploited and forced into an act of survival.
Regardless of the stark contrast, the inherent criminal penalties of sex work and sex trafficking are often treated similarly in a court of law. Many advocates have argued that decriminalization of sex work would prevent sex workers from being subjected to the routine cycles of violence and incarceration.
The decriminalization of sex work has also recently become a hotly debated topic of conversation across the Democratic platform. Former California Attorney General and Democratic presidential candidate Kamala Harris recently came out in favor of decriminalizing it, as long as it's between two consenting adults. Decriminalization is not to be confused with the "legalization" of the practice, which many sex workers are in opposition to.
After a decade and a half of incarceration Brown will now begin reclaiming lost time. Although Brown's release is an undeniable victory, and a testament to the power of community advocacy, her story remains glaring proof ongoing injustice in the criminal justice system.