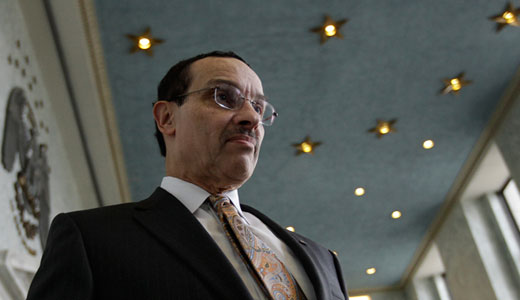 WASHINGTON – The leader of Washington, D.C.'s Central Labor Council says union members and workers citywide will remember which city council members voted for Walmart in upholding Mayor Vincent Gray's veto of legislation requiring a $12.50 minimum wage for workers at non-union big box retailers in the Nation's Capital.
The council initially passed the Large Retailer Accountability Act, 8-5. Passage led Walmart, the monster anti-worker retailer, to threaten to cancel its planned six stores in poor neighborhoods. Walmart is known for its vicious anti-worker actions, its labor law-breaking, low prices, and its notoriously low wages and benefits. But it claims to create jobs – a claim unions and their allies say studies disprove.
Walmart's jobs claim swayed Gray, a Democrat. The override vote on Sept. 17 was 7-6, with nine votes needed to overturn his veto.
Two council members who plan to challenge Gray in next year's primary – Democrats Muriel Bowser and Tommy Wells – voted to uphold Gray's veto, as did another council member and mayoral hopeful, independent David Catania. The remaining mayoral contender, council member Jack Evans, voted to override the veto.
Wells explained his vote by saying he prefers a comprehensive citywide hike in the minimum wage, and it is part of an economic package he unveiled earlier this year and introduced at the same council session. Catania, son of a union clerk at a Missouri A&P, said, "I wish I could do this in my heart, but I know in my head this is not the right way to solve income inequality in this country." Bowser was silent.
Metro D.C. Central Labor Council President Jocelyn Williams was not. "While we thank those who stood with workers, those who did not must know that their actions will have consequences," he said in a story posted on the council's website after the vote.
And the Washington Post reported that supporters of the law, who jammed the council chambers for the vote, chanted "We won't forget!" and "Recall!" Several, while leaving the room, stopped to point at Wells and Bowser, while holding signs that said "My next mayor supports the Large Retailer Accountability Act."
Photo: Washington, DC, Mayor Vincent Gray announces his veto decison. Charles Dharapak/AP