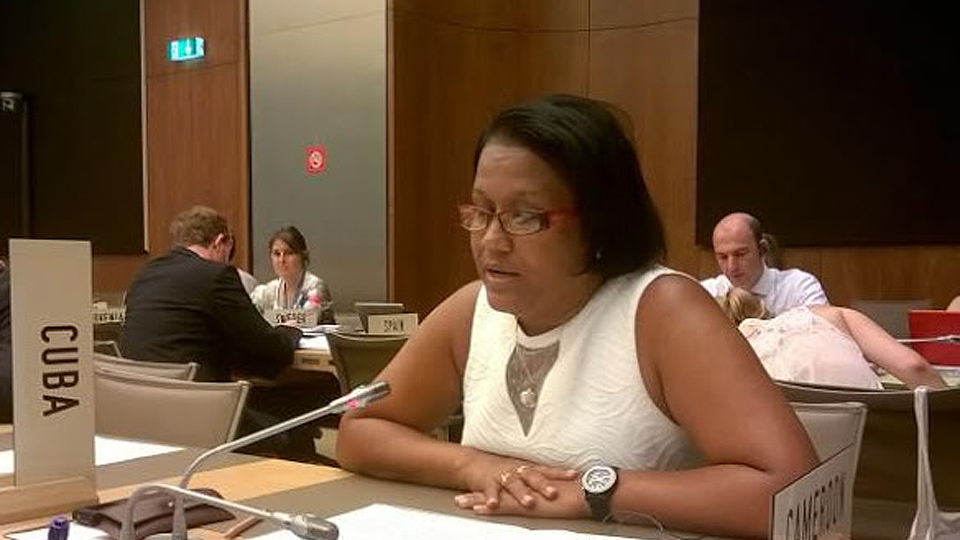 Despite a no-show from powerful nations that possess nuclear weapons, Cuba pushed for their complete elimination at the U.N.
Addressing the opening session of a U.N. conference dedicated to creating a ban on nuclear weapons March 27, Cuba called for the commitment of all member states to the complete elimination of nuclear weapons.
The Cuban government affirmed it was the only way to eradicate the threat the weapons pose to human survival. "Their use or the threat of their use, under any circumstances, would constitute, according to the advisory opinion of the International Court of Justice, a violation of international law and a crime against humanity," Cuba's Permanent Representative to the U.N. Anayansi Rodriguez said at the conference, Granma reported.
"However, nuclear weapons are the only weapons of mass destruction that have not yet been banned through a legally binding instrument," she added.
More than 100 countries participated in the U.N. talks, with the exception of the major countries in possession of nuclear weapons, who chose to boycott the meeting.
Last October, the U.S., France, England, Israel and Russia all voted against the U.N.'s proposal to completely eliminate nuclear weapons. China, India and Pakistan all abstained and are expected to boycott the talks. Japan, the only country to have been directly attacked with nuclear weapons, is also boycotting the talks.
Despite the lack of approval from powerful nations, smaller countries like Cuba are continuing to push for a nuclear weapon-free world.
Proposing a legal mechanism for disarmament, Rodriguez suggested giving countries like the U.S. a defined time period to destroy and eliminate their nuclear weapons. She also proposed making the acquisition of nuclear weapons technology illegal for countries seeking them.
Rodriguez, however, reiterated that all countries have the right to develop and use nuclear energy for peaceful purposes.
"Cuba calls on all U.N. member states to join these negotiations and demonstrate a true commitment and political will, with the goal of achieving a world free of nuclear weapons," she said at the conference.
Cuba's demand is supported by Austria, Ireland, Mexico, Brazil, South Africa and Sweden.
When asked by reporters why her country voted against the U.N. proposal, U.S. ambassador Nikki Haley tried to justify the move by blaming the Democratic People's Republic of Korea. "There is nothing I want more for my family than a world without nuclear weapons," Haley said, according to DW.
"But we have to be realistic. Is there anyone that believes that North Korea would agree to a ban on nuclear weapons?"
To this day, the U.S. remains the only country in the world to have used nuclear weapons.