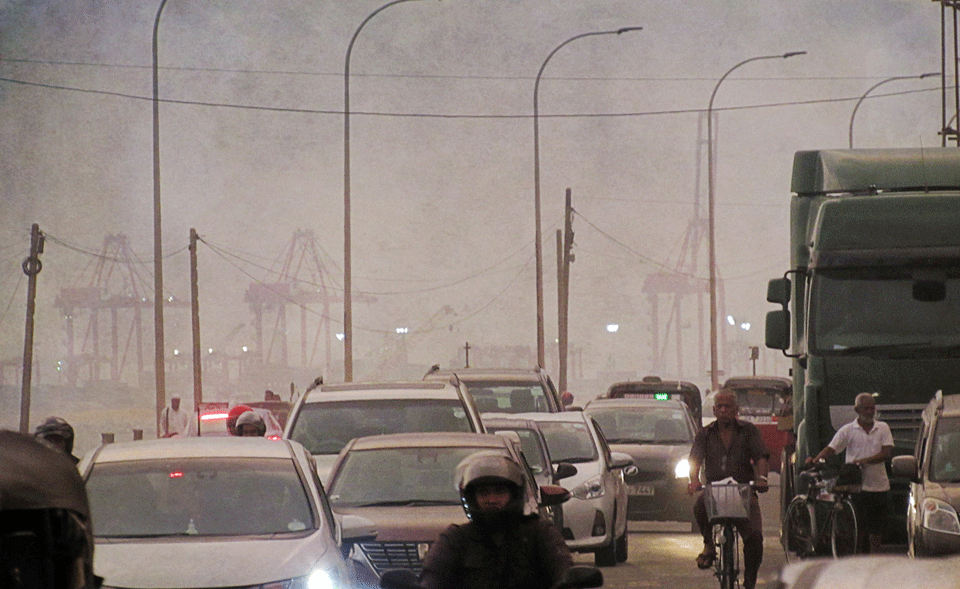 Tragedy has many faces. From the somber, tear-stained pale faces seen as families gather to say their final goodbyes; to the wide-eyed, horror-filled faces of those who've witnessed unspeakable acts of terror and mass destruction—byproducts of our modern age of warfare.
It is Easter morning at St. Anthony's Shrine, the largest Catholic congregation in Sri Lanka's capital city Colombo, where dozens of faithful Christians gathered—tightly squeezing in together on church pews, to celebrate the holy resurrection.
Outside the church and throughout the capital city, Sunday morning travelers, tourists, and families sat together at hotel and café breakfast tables, enjoying the sights, sounds, and muggy saltwater breeze.
About an hour away from Colombo, in Negombo, Sri Lanka, situated on the west coast of the island nation, members of the St. Sebastian parish also gathered to celebrate the holiest day of the Christian calendar.
At 8:45 am explosions tore through both churches. St. Sebastian's roof was ripped off, church pews splintered, and shrapnel embedded itself in the walls, statues of saints, and human flesh.
Silence immediately follows the deafening blast. The brief eruption of red and yellow flames blinds you. And in those next few moments, as the dust settles, waves of panic and grief take hold; accompanied by the pained, fearful screams surrounding you.
A river of blood is all that's left.
There was no resurrection April 21. Only death made even more real by the single image of a blood-stained statue of Jesus Christ overlooking the carnage.
Between 8:45 am and 9:30 am, in three cities, suicide bombers detonated explosives at three Christian churches and three luxury hotels. Five hours later, a blast was reported at the Tropical Inn at Dehiwala—severed limbs were seen scattered about the roads following the explosion, a witness told local TV.
At 2:45 pm, police received a tip that potential suspects were holed up inside a safe house in Dematagota, on the outskirts of Colombo. A blast went off, and several officers were killed.
A total of eight explosions left 359 people dead, and 500 injured, marking Sri Lanka's deadliest violence in over a decade—since the end of the Sri Lankan civil war May 18, 2009.
"People were being dragged out," said Bhanuka Harischandra, of Colombo, 24, who was heading to a meeting at Shangri-La Hotel when it was bombed. "People didn't know what was going on. It was panic mode."
Prior to Sunday's suicide bombings, the deadliest coordinated attack to take place was in May 1984, when the Liberation Tigers of Tamil Eelam (LTTE), a separatist militant organization, killed 146 civilians, according to the Global Terrorism Database.
And sadly, the use of suicide bombers is not new for Sri Lanka. Over the course of almost 30 years of civil war, Tamil fighters trained in Lebanon during the '80s and '90s would go on to launch over 130 suicide bomb attacks, and would assassinate a Sri Lankan prime minister, a former Indian prime minister, and countless bystanders.
Following the attacks, Prime Minister Ranil Wickremesinghe vowed to "vest all necessary powers with the defense forces to take action against those responsible," fearing the massacre could trigger political instability.
Finance Minister Mangala Samaraweera echoed the premier's sentiment by calling for unity in dark times.
"I strongly condemn the cowardly attacks on our people today. I call upon all Sri Lankans during this tragic time to remain united and strong. Please avoid propagating unverified reports and speculation. The government is taking immediate steps to contain this situation," he tweeted.
Police said 13 suspects were in custody, and the Sri Lankan government has blamed the attacks on two local extremist groups: National Thowheet Jama'ath (NJT) and Jammiyathul Millathu Ibrahim.
"The preliminary investigations have revealed that what happened in Sri Lanka was in retaliation for the attack against Muslims in Christchurch," Ruwan Wijewardene, Sri Lanka's defense minister, told the country's parliament, according to the Independent.
Sri Lanka has a small Christian Minority, making up about seven percent of the 21 million people. Muslims and Hindus make up around 10 and 12 percent of the population. The largest religion is Theravada Buddhism with 70 percent.
Like other minorities, Muslims were marginalized following the nearly three-decades-long civil war between the Sinhalese Buddhist government and the Hindu Tamils. That history of war, political instability, and marginalization created a slow yet steady road for radicalization—leading to Easter Sunday.
But to be clear, groups like the radical NJT do not even represent one percent of the Muslim population in Sri Lanka. And it would be a complete mischaracterization to say that the moderate Muslim population in Sri Lanka is primed for "jihad" or any acts of terror—despite the chilling and sensationalized soundbites the public may hear saying otherwise in the weeks to come.
Sri Lankan Muslims fear these actions by terrorist organizations will provide justification for Sinhalese Buddhist nationals—who view other religious minorities in a bad light—to act.
"It is tragic that the majority of Muslims who are essentially peace-loving are to pay for the actions of this minority," said a 2014 statement released by the Peace Loving Moderate Muslims in Sri Lanka group, denouncing the rise of the NTJ and warning the public of its hateful rhetoric.
"We fear that these activities … if left unchecked by the authorities, would create a situation in which the majority of Muslims in Sri Lanka, already under threat and harassment from this extremist minority, may have to face the wrath of other religions," continued the statement.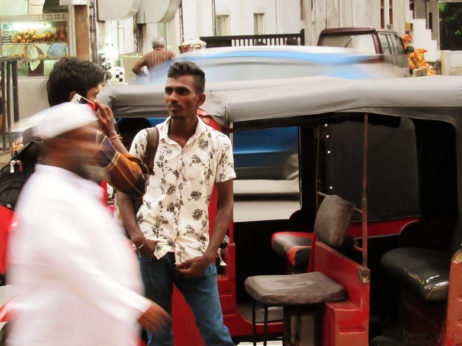 "All family, all generation, is lost," said Joseph Gomez, struggling to hold back tears as he gathered with family and neighbors to bury his entire family—a son, a daughter-in-law, and three grandsons, the youngest 11-months old.
As shock turns to mourn for the nation of Sri Lanka, the roads are lined with armored military vehicles and long processions of black hearses. Followed by the anguished cries of those left alive, now charged with burying their dead.
Here's what we know:
On Tuesday, the Islamic State (ISIS) claimed responsibility for the bombings. Recently, ISIS, which has lost all the territory it held in Iraq and Syria, has made a series of unsupported claims of responsibility for terrorist attacks, and investigators are still determining any foreign links to Sunday's attacks.
Prime Minister Ranil Wickremesinghe said, "foreign involvement" was likely and that some of the attackers had traveled abroad recently. Authorities confirmedWednesday that some of the suicide bombers were "well-educated" and studied abroad.
The Sri Lankan Government verified that foreign intelligence reports gave the country's security officials a detailed, 10-day warning of possible attacks by the NJT
The government said Wednesday it had arrested 60 people in connection with the attacks, all of them Sri Lankans. The security services had arrested 24 of the suspects within hours of the bombings
President Maithripala Sirisena called for the resignations of Sri Lanka's defense secretary and national police chief for failure to act on intelligence warnings.
The leader of National Thowheeth Jama'ath, Mohammed Zaharan is a known extremist who has spent time in both India and Sri Lanka, and who in recent years has preached hateful messages online.
While "international help" is suspected in the bombings, Sri Lankan authorities, assisted in it its investigation by foreign intelligence, have yet to find concrete confirmation of an ISIS link.
Sri Lanka's Muslim civil society movements and associations have called upon authorities to immediately arrest and punish the perpetrators of Sunday Easter bombings, saying in a joint statement: "Vicious acts of terror and the sudden slaughter of innocent citizens living in peace is extremely distressing and deplorable. We are ashamed at the barbarism perpetrated in the name of Islam, which is a religion of peace and tolerance. We express unity with the victims' relatives and will do whatever it takes to help the affected people."
There are several questions that remain unanswered, and People's World will update readers as more information becomes available.