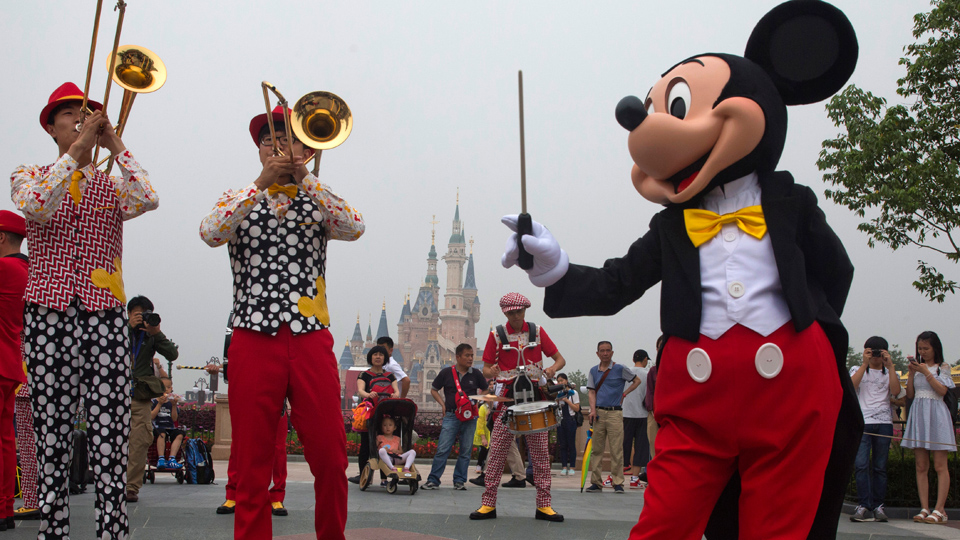 ORLANDO, Fla. (PAI) — As one media headline put it: "There's trouble in the Magic Kingdom." That's because almost 40,000 unionized workers at Disney World's properties there are vastly underpaid.
And now they want a raise — to a living wage.
The workers, represented by UNITE HERE Locals 737 and 362 and four smaller locals from other unions, unveiled a proposal designed to meet the standards of living in Orlando, Fla., site of Disney's main complex.
Bargaining opened on Aug. 28. But to step up the public face of their fight against Orlando's largest employer, UNITE HERE plans a mass rally, inviting union members and their allies from all over central Florida, on Sept. 14. The current contract expires Oct. 24.
Before talks opened, Disney management offered workers a 2.5 percent pay raise and demanded a freeze on new workers' pay at $10 an hour — a rate set by the current contract years ago. It also claims the average worker makes $13 an hour, including overtime and premiums for performers, such as workers parading in Mickey Mouse costumes.
But the costs are so high in Orlando, and workers have suffered for so long, that the unions seek more. Local 737 President Jeremy Haicken told local media their proposal would see the average worker's pay increase from $11.28 hourly to $15.71, just over the "Fight for $15 and a union" line that low-paid workers nationwide demanded on Labor Day.
The company's 2.5 percent hike left workers unhappy. "It's disappointing," Magic Kingdom parking hostess Susie Easton said to local stations. "And I speak on behalf of all my fellow cast members when I say we deserve more."
Bus driver Steven Brainard said Disney "makes enough money to give employees a sizable bump in pay.
"It is sickening how they make millions and they give us little pennies here and there," he said.
Disney ticket prices range from $44 daily per person 10 years old and over for a 10-day theme park ticket to $99.50 per person for a 2-day ticket, its website says.
The two unions say the workers need the raises to construct "a path out of poverty."
"Our wages here in Central Florida are some of the lowest in the country," Local 362 President Eric Clinton told a local alternative weekly. "A majority of people who work in this town make less than $30,000 a year. When you couple that with increasing rents, increasing housing costs, child care costs, this is something we find unacceptable."
Clinton and Haicken said the union presented a three-part wage proposal: An "accelerated" progression toward a living wage, raises for veteran workers who have been on the job for at least 30 years, and simpler pay scales. Haicken says the current Disney contract means a worker now making $10 hourly wouldn't reach the $15 living wage until 2028. In that contract, four years ago, the locals won a raise of $1.97 hourly, to $10, for the new workers.
"We do know Orlando workers and their families cannot wait until 2028 to earn a living wage," Haicken told the weekly.
Western New York Labor Today contributed material for this story.