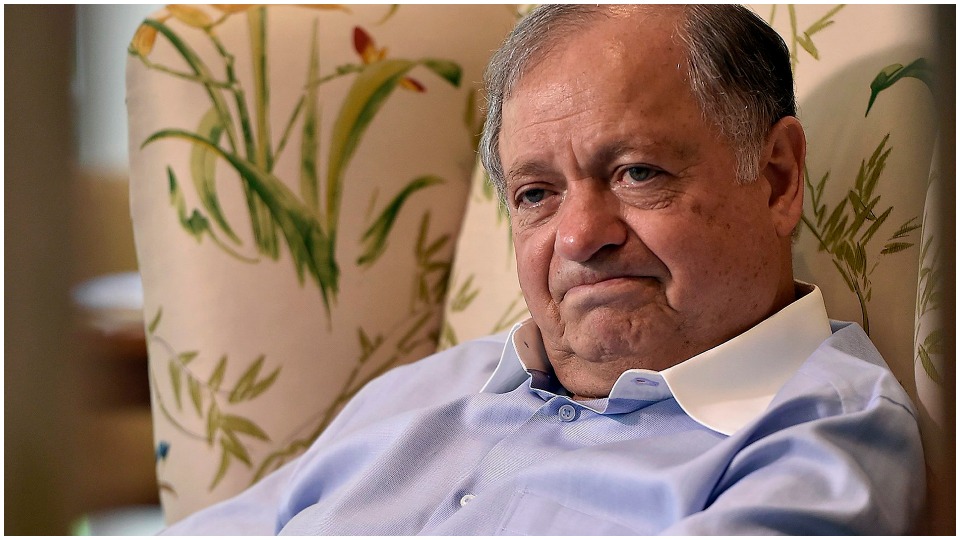 On June 28, Deputy Attorney General Rod Rosenstein faced allegations made by Republican members of the House Judiciary Committee that Justice Department handling of its investigation of the 2016 presidential election was biased against President Trump. At the same time, a non-binding resolution mandating Justice Department compliance with subpoenas for documents about the Russia probe passed in the House of Representatives.
In the swirl of controversy about Paul Manafort and the Russia investigation, much else has gone almost ignored. One such matter is addressed in reports issued early last month by the Saudi-based Arab News and Qatar's Al Jazeera:
A U.S. District court ruled that charges brought by little-known international businessman Farhad Azima against the Ras al-Khaimah Investment Authority (RAKIA) deserve to be heard in court.
RAKIA is the investment agency of the emirate of Ras al-Khaimah, which is a member of the United Arab Emirates. RAKIA wants to appeal the ruling.
Unlike the bombastic President Trump, Azima is unassuming. Nor does it seem Azima is involved in Trump's affairs. What is so important about all of this, then?
Born in Iran, Azima has been a long-time resident of Kansas City, Missouri. It came to light two years ago that his name showed up in the so-called Panama Papers, the records of a Panamanian law firm that gave advice for years to international wheeler-dealers on how to shield their profits from the taxman.
That's not all.
Just over a year ago, the Associated Press reported Azima was being investigated by U.S. and Emirati law enforcement officials about a 2011 hotel deal in the nation of Georgia.
According to the report, Azima established Global International Airways in the 1970s to ship cattle to Iran. Flying humanitarian supplies from Lebanon to the civil war in Nicaragua in 1979, one of Azima's cargo planes made an unscheduled landing at an air field in Tunisia. When authorities seized the plane, they discovered 50 tons of weapons had been added to the cargo.
The Kansas City Star reported two years ago that Azima claimed he spurned overtures by arms dealer Richard Secord to fly weapons to Iran in 1985. He doesn't dispute an airplane he leased to his brother carried weapons to Tehran, though.
Another arms shipment went to Croatia during the breakup of Yugoslavia in 1991.
Azima would always claim innocence in relation to such doings, although he's freely admitted to having occasionally worked for the CIA. A federal probe of his role in the collapse of a small Kansas bank during the 1980s came to nothing. Over the past two decades, his Aviation Leasing Group has shipped troops and supplies to war zones under U.S. government contract.
In 2011, Ras al-Khaimah put a hotel it owned in Tbilisi, Georgia up for sale. Azima approached RAKIA's head at the time with an offer to buy a 10-percent stake in the Sheraton Metechi Palace Hotel for a group of Iranian business partners. The deal fell through.
In September 2016, Emirati lawyers accused Azima of bribery in a London court room. Azima counter-sued in New York City the same day, arguing the accusation damaged his reputation and he made the overtures in the open. Represented by Miller and Chevalier, an international corporate law firm based in Washington, D.C., he also claimed that RAKIA hacked his emails.
Azima does not deny involvement in the Georgian hotel deal. (It would seem he has at least one thing in common with President Trump, namely questionable dealings with unexpected partners in the post-Soviet world.)
Court documents allege Denx LLC, a security firm established by Azima and "two former CIA officers," planned a palace coup in Kuwait for a disgruntled member of the ruling al-Sabah family. The plot was never implemented.
It also emerged Azima gave at least $250,000 to the Little Rock, Arkansas-based Clinton Foundation. (This is public knowledge, though.)
According to a separate AP report, Azima offered the Wall Street Journal's chief foreign correspondent Jay Solomon a stake in Denx LLC. Although the newspaper fired him last June, it's not clear whether or not he took up Azima's offer. Recently, Solomon has claimed he was caught up in a complex dispute between Iranian authorities and the ruler of Ras al-Khaima. Allegedly, Azima was a "middleman." (Solomon claims Azima's three Iranian business partners were members of the Iranian Revolutionary Guard Corps.)
Litigation involving Azima and the Emiratis is on-going.  In May, Politico released a report on the details of that case in the larger context of always complex U.S.-Iranian relations.
If allegations about Azima have any truth in them, they can be seen in the context of the phenomenon known as "the deep state." Over-used without forethought and often portrayed as a novel conspiracy theory, this concept really describes something that has been around for a long time, and not just in the United States.
Deep-state activities are best thought of in the context of all secretive and unaccountable social institutions, both state and private-sector. This includes big business, organized crime, the intelligence community, and the twisted connections between.
Many public figures currently and formerly in the intelligence community have deep-state ties. Much attention is paid to Trump officials and their critics, both inside the administration like Rosenstein and since-fired leftovers from the Obama years like James Comey. It comes as a surprise, then, that the roles played in Iran-Contra by in-coming National Rifle Association head Oliver North, ex-president George H.W. Bush, and Barack Obama's defense secretary Robert Gates are forgotten.
Does Azima's "colorful past"—to use the delicate words of the Kansas City Star—challenge the notion that the deep state is merely a theory?
There is no easy answer. But it cannot be denied that valuable resources are diverted from public needs for unaccountable ends across our country. In our word of neoliberal globalization, "international business" is never constrained by ethical considerations, let alone national borders. Which is why we shouldn't be distracted by mass-mediated factoids about "the Russians" and the hair styles of U.S. presidents and North Korean dictators.
This article originally appeared at Imagining Justice.
Like free stuff? So do we. Here at People's World, we believe strongly in the mission of keeping the labor and democratic movements informed so they are prepared for the struggle. But we need your help. While our content is free for readers (something we are proud of) it takes money — a lot of it — to produce and cover the stories you see in our pages. Only you, our readers and supporters, can keep us going. Only you can make sure we keep the news that matters free of paywalls and advertisements. If you enjoy reading People's World and the stories we bring you, support our work by becoming a $5 monthly sustainer today.