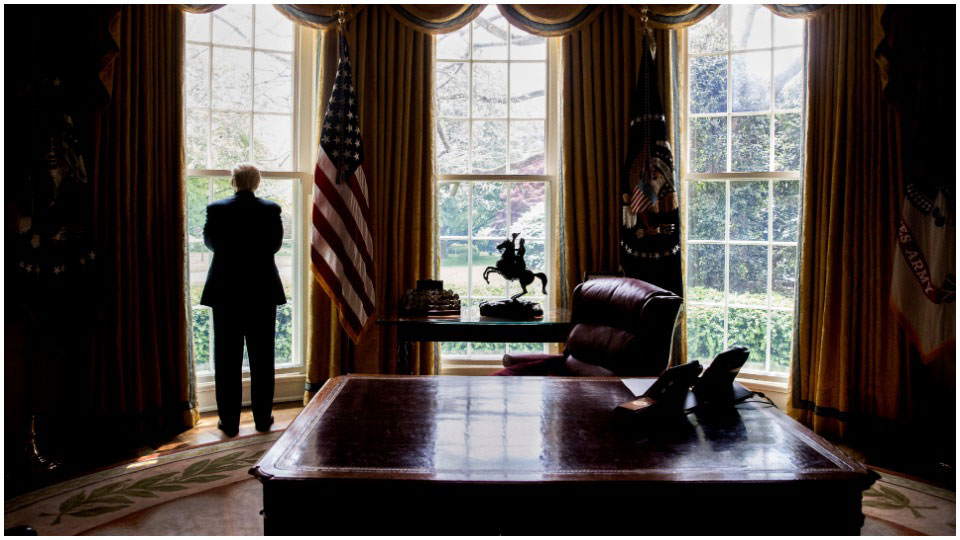 Wall Street is ramping up the pressure on outgoing President Donald Trump to accept his defeat and halt his efforts to overturn the election results and cooperate with the incoming administration of President-elect Joe Biden.
Over 100 top CEOs are telling Trump it's time to call it quits and immediately terminate his court challenges and attempted Electoral College interference, according to a letter obtained by the New York Times. The document is to be submitted to Emily Murphy, Trump's appointed head of the General Services Administration, the body responsible for overseeing presidential transitions which has so far failed to begin that process.
If Trump complies, it would spell the end of the "alternative slates" strategy pursued by his lawyer Rudy Giuliani and white supremacist advisor Steve Bannon, which has pushed pivotal states like Michigan and Pennsylvania to ignore voters' wishes and illegally appoint pro-Trump electors to the Electoral College. As of this writing, though, there are no signs that Trump is ready to give up yet.
As of this weekend, his election subversion effort has been blocked at nearly every turn; at least 30 Trump lawsuits have been dismissed or dropped so far. And his "elite strike force" legal team had to dump lawyer Sidney Powell as her conspiracy claims became too much even for their unhinged camp. The naked power grab continues, however, with vote "audits" in several states being pursued in order to delay certification and throw the election the House of Representatives, or even the Supreme Court.
But the significant segments of the business world represented in the letter being submitted to Murphy are unwilling to go along with Trump any longer. In their letter to the administration, the top company heads write, "Every day that an orderly presidential transition process is delayed, our democracy grows weaker in the eyes of our own citizens and the nation's stature on the global stage is diminished."
Reading between the lines: The prolongation of Trump's (so far fruitless) efforts to pull off what amounts to an electoral coup is making many in finance nervous about the further destabilization of U.S. capitalism and imperial power in the world, especially given the U.S.' already tarnished international image due to its coronavirus containment failures and the spiraling economic depression.
As good as Trump was for big business when it came to tax cuts, deregulation, and military spending, the president's refusal to begin handing over power to Biden is now turning him into a liability in the eyes of many.
Capitalism's chief critic, Karl Marx, over 170 years ago, described "the executive of the modern state" as a "committee for managing the common affairs of the whole bourgeoisie." If that's true, then the rebuke from Wall Street is showing that the economic ruling class is ready to move on and see the current occupant of the government's executive branch replaced. Furthermore, they now see him as an obstacle to the management of their affairs at home and abroad.
The president has faced a loss of CEO support previously, such as when several executives resigned from his economic advisory councils over his embrace of white supremacists in Charlottesville in 2017. At that time, some in the Fortune 500 crowd thought, according to JPMorgan Chase CEO Jamie Dimon, that Trump's "constructive economic and regulatory policies are not enough and will not matter if we do not address the divisions in our country." They liked Trump's pro-business agenda, but his racism was becoming a distraction.
Now, with the domestic economy in meltdown under the weight of a mismanaged pandemic and with U.S. influence waning around the globe, the exodus of capital from Trump is much more pronounced.
This latest declaration of big business's loss of faith in Trump came in response to an appeal from New York State Attorney General Letitia James. A Thursday meeting of Democratic state attorneys general dispatched her to Wall Street to ask for their help is lighting a fire under the Trump administration to get moving on the presidential transition.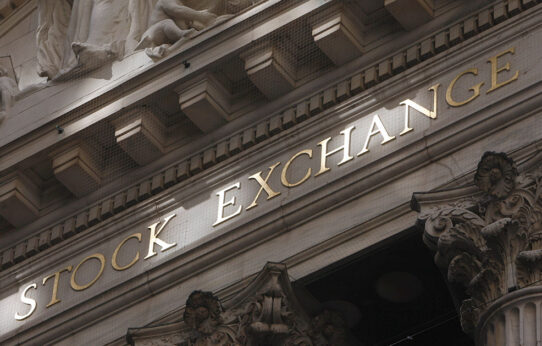 The response was swift; James met with a dozen business leaders on Friday evening, and by the end of the weekend, over 100 CEOs had signed on to the draft letter. Though the initiative may have been sparked by a conclave of Democratic elected officials, signatories to the effort now include major Republican and Democratic donors alike. Even some of the staunchest Trump backers appear to be coming around to the message contained in the letter, even if they are not a part of it.
Steven Schwarzman, CEO of the giant Blackstone investment group, opted not to attach his name to the letter, but said in a separate statement that it's all over for Trump:
"The outcome [of the election] is very certain today, and the country should move on. I supported President Trump and the strong economic path he built. Like many in the business community, I am now ready to help President-elect Biden and his team as they confront the significant challenges of rebuilding our post-COVID economy."
It is so far unclear exactly how widespread Trump holdout sentiments may be, though. The president is still known to enjoy not insubstantial support among numerous hedge fund and real estate investors.
But a key message from those who signed the Wall Street letter is that Trump's delay of the transition is becoming too dangerous. "Withholding resources and vital information from an incoming administration puts the public and economic health and security of America at risk." Every day that Trump refuses to comply, the potential for economic damage increases.
So, according to reports, some of the CEOs are themselves contemplating withholding resources of their own. Apparently discussed at the Friday evening meeting was the possibility of cutting off financial contributions to the two Republican Senate run-off candidates in Georgia—David Perdue and Kelly Loeffler—as a means to pressure the GOP to shut down their leader's election overthrow efforts.
The business press has made clear that most on Wall Street prefer a GOP Senate to block Biden from passing any legislation that is detrimental to their interests, but Trump's threat to inflict further chaos is injecting a new factor into their calculations.
The cold shoulder that finance capital is giving Trump was evident even before the election, as the president struggled to raise money from many big business sources. His catastrophic neglect of the COVID crisis and the blockade that he and GOP Senate Leader Mitch McConnell put on further economic stimulus upset many in the business world.
Their displeasure was apparent last week when JPMorgan's Dimon bluntly declared in public, "We need a peaceful transition. We had an election. We have a new president." The letter from CEOs this week cements the conclusion that Wall Street is turning the page on Trump.
More on Trump's attempted electoral coup:

> Trump tries to run out election certification clock, making even Wall Street nervous

> Retired Gen. McCaffrey says we are 'watching a slow-moving coup'