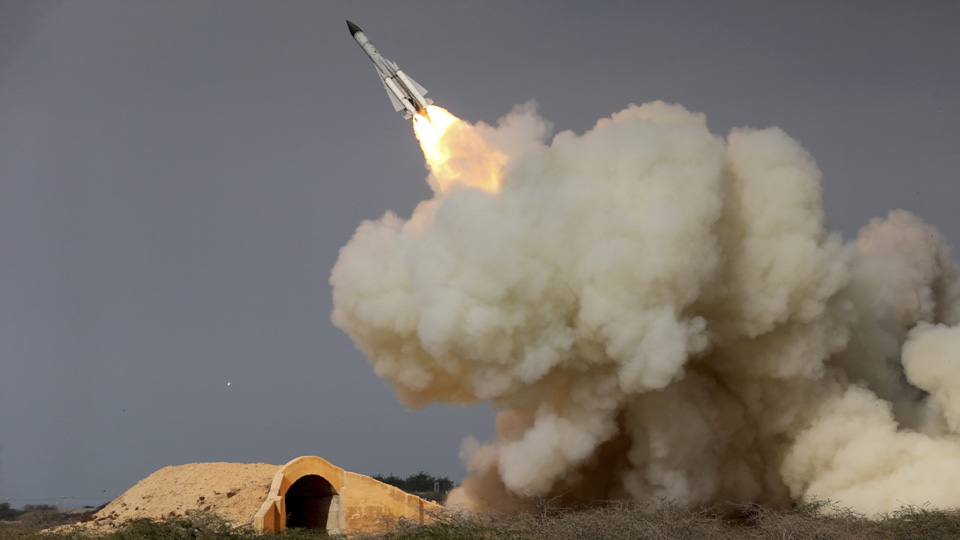 LONDON – Rights campaigners warned yesterday that the Iranian people stood to suffer from raised tensions between Washington and Tehran.
The Committee for the Defense of the Iranian People's Rights (CODIR), founded in 1981 by Iranian exiles and trade union activists, called on labor, peace, and democratic movements worldwide to be on the alert against a possible conflict between the two countries.
CODIR's executive council held an emergency meeting over the weekend after U.S. President Donald Trump and his government put Tehran "on notice" last week over its recent unsuccessful test of the Khorramshahr medium-range ballistic missile.
The White House followed up that threat with sanctions against 13 Iranian individuals and a dozen companies it claimed were linked to the missile program.
CODIR pointed out that the 2015 nuclear energy accord between Iran, the U.S., and other powers prohibited research into nuclear weapons but not missiles with conventional warheads like the one launched.
The campaign's concerns were further raised by U.S. Defense Secretary James Mattis's comments on his visit to Japan on Saturday, where he said Iran was "the single biggest state sponsor of terrorism in the Middle East.
"We have seen their misconduct, their misbehavior, from Lebanon and Syria to Bahrain and to Yemen, and it's got to be addressed at some point," Mattis added.
On Friday, the U.S. sent the destroyer USS Cole to the Yemeni coast to protect warships of the Saudi-led invasion coalition from anti-ship missiles launched by coastal defense forces loyal to the Iranian-backed rebel regime in Sanaa.
CODIR warned the real victims of increased tension will be the people of Iran, as renewed sanctions could plunge the already fragile economy of the Islamic Republic into deeper recession.
Assistant general secretary Jamshid Ahmadi said, "There are belligerent voices in both the United States and Iran who have an interest in stirring up tension to suit their own purposes.
"Any push towards a conflict between the two countries will have disastrous implications for the Middle East region and, most importantly, the peace process in Syria."
Mr. Ahmadi warned that fundamentalist radicals in Tehran, indifferent to the nuclear accord, would exploit the situation.
"The political atmosphere could create a situation in Iran in which reform and the campaign for human and democratic rights take a back seat," he said.
"Iranian campaigners for human and democratic rights, including trade union rights, will no doubt suffer."
This article originally appeared in Morning Star.