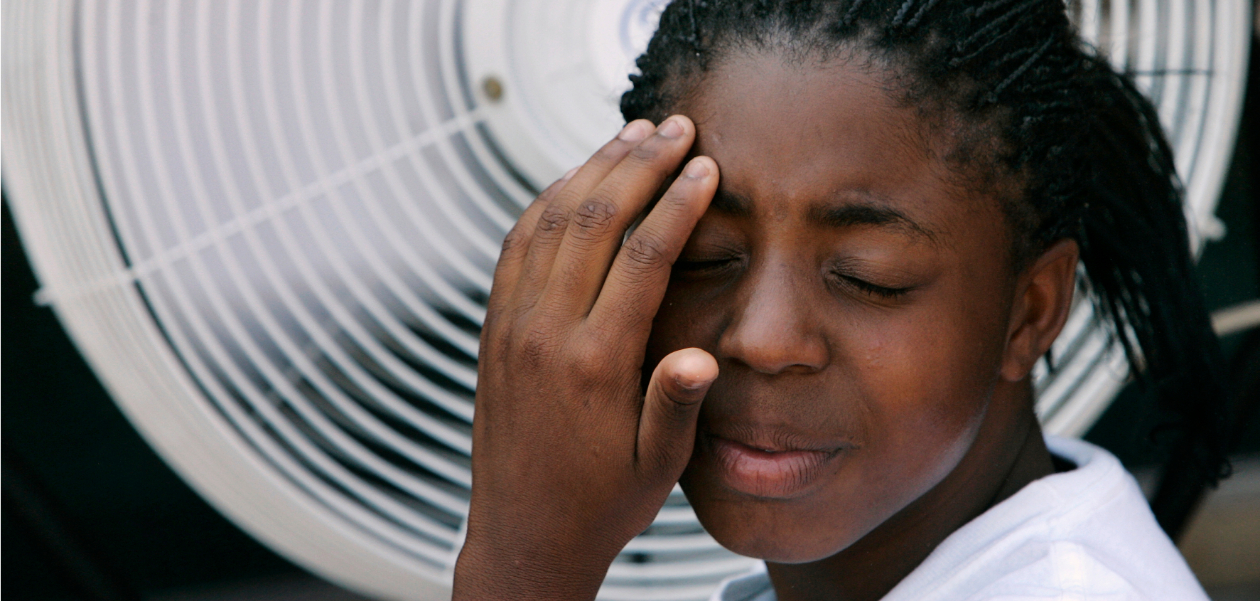 DETROIT—Residents, activists, and community leaders here are coming together to fight back against plans by the local electricity monopoly to hike power bills by 8.8%. The scheme by DTE (Detroit Edison) would be the second highest rate increase by any investor-owned utility in the country.
A public hearing on Aug. 22 was a chance for Detroiters to provide public statements on the negative impact the price hike would have on them and their communities. Residents who made it into the packed hearing room were incensed by DTE's repeated empty promises to improve its poor service quality while continuing to charge the highest rates in the region.
In 2021, the private utility company submitted a request to the Michigan Public Service Commission (MPSC) for a rate increase to raise $388 million in revenue, claiming a need to recoup profit shortfalls and continue investing in the outdated energy infrastructure across Detroit's neighborhoods.
The MPSC has the power to pass or reject DTE's proposal, as it is the public body tasked with ensuring safe, reliable, and accessible energy and telecommunications services at reasonable rates. However, those chairing the MPSC have failed to reject any of DTE's rate hike proposals in recent years; in 2015, 2017, 2018, and 2019, increases accumulated to over $774 million, adding to the profits of the energy utility company's top executives and shareholders.
DTE's amassed fortune lays bare their profit-driven agenda at the expense of working people in Detroit. Near the beginning of the ongoing COVID-19 pandemic, DTE recklessly ended their moratorium on disconnections after only three months, exploiting economic precarity by cutting off electricity to homes across Detroit hundreds of thousands of times in 2020 and 2021.
Along with prolonged power outages from lack of investment in adequate infrastructure, these reckless utility shut-offs reflect an unrelenting reality and regular hardship for low-income Detroiters.
To many who attended and spoke at the hearing, DTE's business practices are an explicit attack on ordinary Detroit residents.
Tracy, a Highland Park resident, lamented that DTE has never strived to address environmental and community impacts in low-income and Black and brown communities, and that DTE's plan only "maintains racial and economic injustice" in Detroit.
Another community member raised the issue of the dangers of continuing to cut power to homes during the summer heat wave, resulting in the financial loss of food, life-saving medication that requires refrigeration, and heatstroke—demonstrating a link between DTE's routine power outages and public health throughout the city.
DTE's shareholders have greatly benefitted from cost cutting and rate hikes while the public continues to pay the price. Other community organizers at the MPSC public hearing bemoaned the millions of dollars DTE spends on political campaigns to ensure that renewable energy legislation never gets passed in the state, all while paying lip service to fighting climate change and investing in local coal and natural gas infrastructure.
One speaker aptly remarked, "If DTE could, they would buy the sun." A recent report titled "The Public's Case against DTE Energy" compiled by We The People Michigan reveals how the company has damaged democracy through annual political campaign donations and bribery. In 2020 alone, DTE executives funneled over $5 million to influence elected officials and public opinion on energy policy in the state.
As Michigan's largest energy utility company, servicing over 2.2 million customers in Southeast Michigan, DTE holds a clear political and economic monopoly on energy affordability, creating a situation where a large mass of residents have no choice in the matter and are forced to tie themselves to an unaffordable utility service.
By keeping consumers captive, DTE can extract profits for the benefit of shareholders and investors while Detroiters continue to face extremely poor energy service and infrastructure, unremediated power outages, and increasingly unsafe and unhealthy living conditions.
The powerful showing of organizers and residents at the public hearing against the 8.8% rate hike signifies that a growing number of local groups are standing together and speaking out against DTE, fiercely fighting to secure affordable rates, equal access to services, community ownership, and resilient infrastructure.
Organizations like Soulidarity, Mothering Justice, Michigan Environmental Justice Coalition, We The People Michigan Action Fund, and many others were present at the hearing. Democratic U.S. Congresswoman Rashida Tlaib, State Rep. Youssef Rabhi, and Detroit City Councilwoman Angela Calloway also made public comments, speaking out against DTE's monopolistic practices in the region.
Rep. Rabhi, from Ann Arbor, stated, "They [DTE] have a track record of destroying communities, and of keeping the lights out," and called for the state's energy to be publicly owned instead of investor owned.
Longtime metro Detroit resident Laura remarked that the $338 million that DTE is requesting from the public should instead be taken out of their record profits, not the people's pockets.
With so many residents urging the Michigan Public Service Commission to take side with the working people of Detroit over investor-owned monopolies like DTE, the public hearing left organizers energized and optimistic about a full-scale rejection of the exorbitant rate hikes.