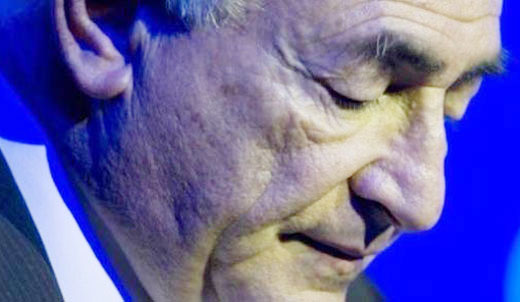 Former IMF head Dominique Strauss-Kahn has been arrested and released again, this time in connection with a prostitution scandal.
It seems the once aspirant for the French presidency has been accused of being connected with orgies involving prostitutes in Washington D.C. and Paris.
Strauss-Kahn was accused of raping an immigrant hotel worker in New York in 2011.
USA Today writes, "Eight people have been arrested in the case, including a police commissioner. The allegation is that the money for the prostitutes came from the corporate funds of a major French construction company. The French company apparently was publicly owned.
A lawyer for the defendant said his client may not have known he was with prostitutes. "In these parties, you're not necessarily dressed. I defy you to tell the difference between a nude prostitute and a nude woman of quality," the lawyer told the Telegprah.
Making matters worse, pimping may have been involved, with the pimp being a cop. The wealthy banker "was also to be quizzed by France's police internal affairs department, the IGPN, which is conducting a separate inquiry into a senior officer, Commissioner Jean-Christophe Lagarde, who has been charged with pimping."
Meanwhile a hearing in the civil suit filed by the Nafissatou Diallo will be held on March 15th.
The trial date for the French affair is March 28th.
Does any one think the powerful French financier will be able to buy his way out of this new prostitution scandal?
Photo: Dominique Strauss-Kahn. l'Humanité