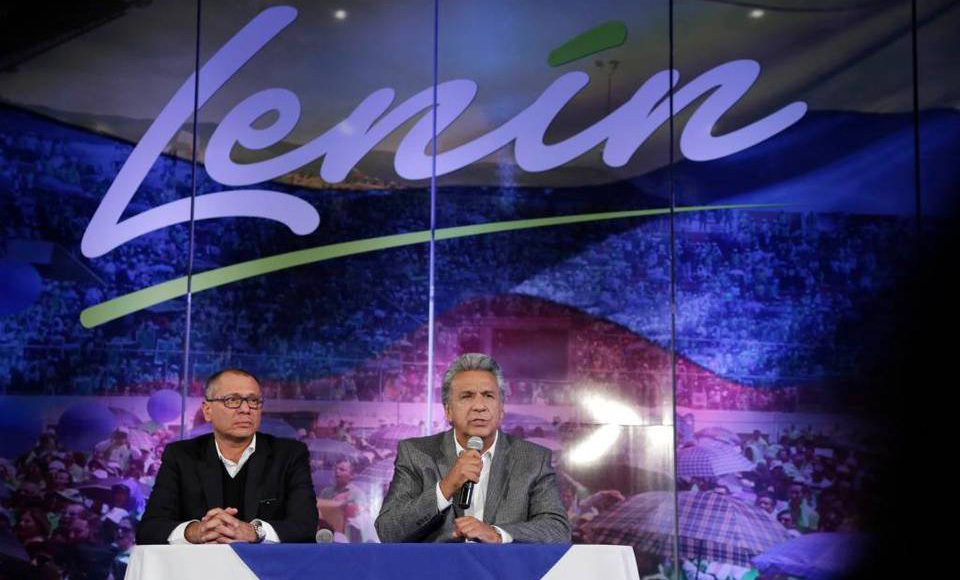 Ecuador's President Lenín Moreno has been sacked as leader of the ruling PAIS Alliance party—but remains in office as head of state.
The PAIS national leadership, meeting in the capital Quito, voted unanimously to oust Moreno as president of the party, saying he has failed to coordinate government plans with those of the PAIS Alliance.
PAIS secretary Gabriela Rivadeneira said the decision was also made based on Moreno's lack of attendance in the party's activities including missing meetings for the past three months.
The move apparently leaves Moreno in office but without the support of the PAIS Alliance majority in the National Assembly.
The president, who took office in May after defeating right-winger Guillermo Lasso in a run-off election, came under fire from his predecessor Rafael Correa—a socialist and former PAIS leader—early last month for ordering the detention of Vice-President Jorge Glas.
Glas is under investigation for alleged corruption—but has not yet been charged. In an interview with CNN on October 4, Correa called the president a "traitor," a "compulsive liar," and "a wolf in sheep's clothing."
He said Moreno and his allies "were never with us, but were with the opposition," adding "Moreno cheated me for ten years."
A statement by the PAIS Alliance leadership said Moreno would be referred to the party's National Ethics and Disciplinary Commission for "possible offenses."
His replacement was named as former foreign and defense minister Ricardo Patino. The leadership's statement asked Correa, as PAIS Alliance honorary life president, to "accompany the process of organic strengthening and restructuring of the movement."
Moreno's allies quickly hit back at the party leadership. Acting vice-president Maria Alejandra Vicuna said the government rejected the decision to remove Moreno, describing the move as "hasty."
She added that party leaders had acted against the base of their organization, saying: "They degrade the condition of a revolutionary organization that has no owners," and demanded that they respect the will of the membership.
Morning Star