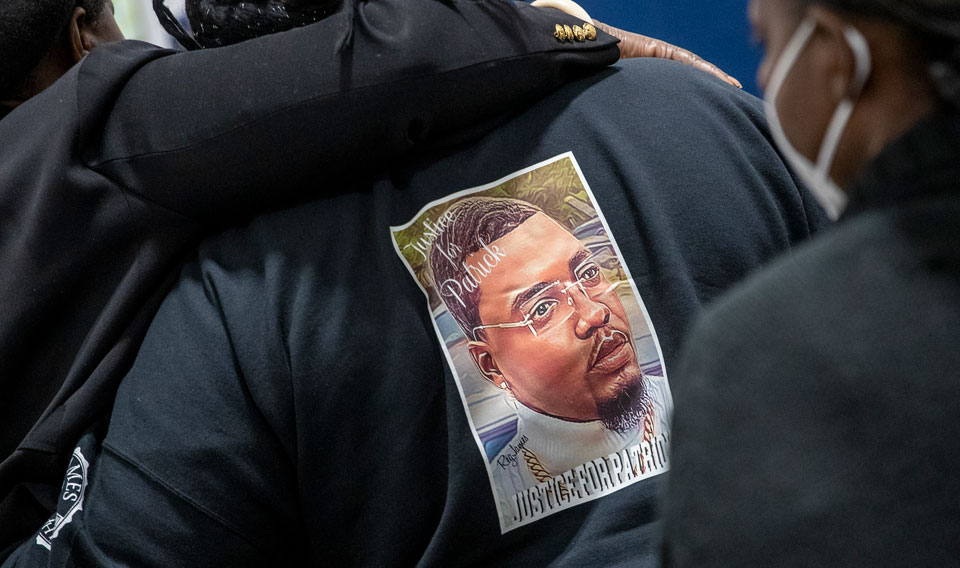 GRAND RAPIDS, Mich.—On April 4, 2022, Grand Rapids Police Department Officer Chris Schurr shot and killed Patrick Lyoya. Schurr was on Lyoya's back on the ground when he pulled his pistol and shot the 26-year-old man in the back of the head.
Lyoya's family and friends continue to demand the truth about the killing. They say that a police video released to the media in late April was doctored. Further, they say the cop who killed Lyoya should be fired and prosecuted. Observers of the video note that the officer had already succeeded in detaining Lyoya and appeared to kill him out of anger and retaliation.
Lyoya was part of a growing African diasporic community in Grand Rapids. He was described by friends as a good worker who loved music and sports. Born in the Democratic Republic of Congo, he taught traditional folk dances to community members.
Since 2014, Grand Rapids police officers have repeatedly targeted Black and Brown communities, especially children. Activists point to many incidents over that time period where police have assaulted or detained at gunpoint Black and Brown youth, sometimes as young as 10-years-old.
A federal lawsuit was filed in 2015 against the city, the department, and three officers, Sean McCamman, Nathan Mead, and Peter Thompson. According to court documents, the three officers pursued a 15-year-old youth they mistook to have been connected to an incident reported to 911. The young man, fearing for his safety, fled. McCamman caught him at a fence and proceeded to beat him in the head with a police flashlight and his hands until he forced the young man to the ground. The teenager was not involved in the incident that had been reported to 911.
Between 2017 and 2019, Grand Rapids police initiated at least five violent interactions with children whom they detained, handcuffed, and even threatened at gunpoint. Their ages ranged from 10- to 17-years-old. Local media reports state that police officials consistently praised the officers' actions.
Between 2020 and 2021, Grand Rapids officers were documented racially profiling Black men. One man was held at gunpoint in a McDonald's parking lot near a reported incident, despite the fact that witnesses indicated to police that the man had just been eating in the restaurant and couldn't have been involved in any criminal activity. Another African American man happened to be waiting in a car in a driveway to pick up his spouse when police drove up and detained him.
It is unknown at this time whether Schurr—the officer who shot Lyoya—was involved in any of these incidents.
In 2017, a private consulting firm, after a two-year-long research project, showed that Grand Rapids police were more than twice as likely to stop Black and brown motorists than white ones. These forms of interaction simply extend the conflict between the police and minority communities that reinforce racist mass incarceration practices.
Abolitionist activists have vocally challenged a city ordinance that currently requires the police to receive a minimum of 1/3 of all city revenues.
City officials and pro-police organizations repeatedly express regrets about the deadly and violent police interactions with Black and brown communities. Other than words, however, they offer no justice for the victims or remedies for systemic racism. Many continue the long-held practice of blaming the victims instead.