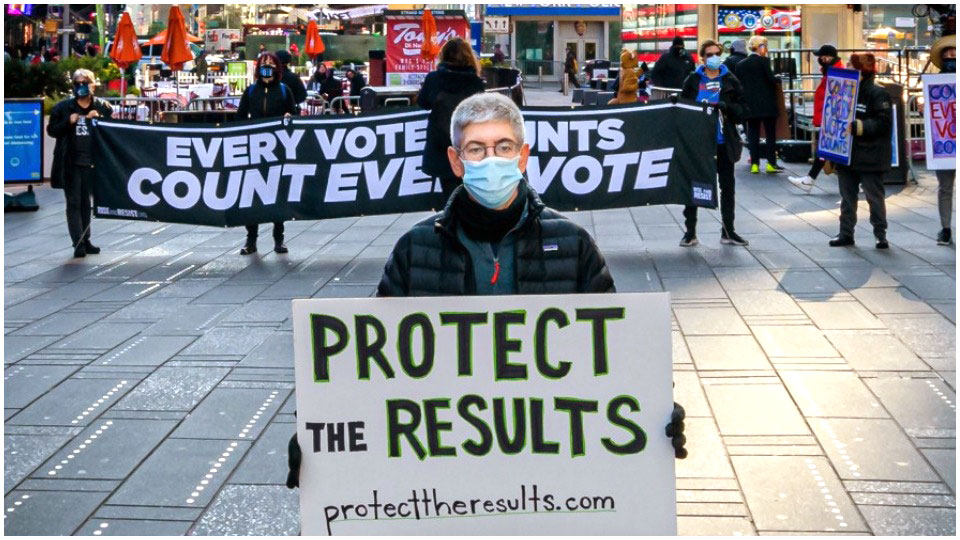 Trump and the Republicans have been plotting to steal the election for months, and now they're putting their plans into action. Trump has declared himself the winner even though the popular vote has gone strongly against him and several states are still counting to determine Electoral College votes.
The GOP's next step will be to use the courts to try to halt the count and throw out hundreds of thousands of legitimate ballots.
Immediate action by the people is needed to defend democracy. The demand must be: Protect the Results and Count Every Vote.
Beginning at 12 p.m. today, there will be rallies, marches, and protests in cities and towns across the nation.
Click the link below to get details on actions in your area.