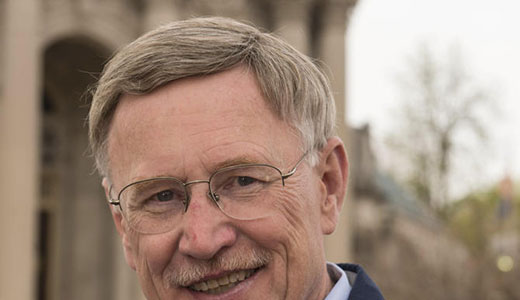 Of Virginia's 11 seats in the House of Representatives, one is shown to be in play by the estimates of the authoritative Cook Political Report. This is the 10th Congressional District seat in the far north of the state, which includes Washington D.C. suburbs and exurbs as well as rural and small town communities.
For many years, the 10th CD seat was held by Republican Congressman Frank Wolf, who easily beat off all challenges from Democrats. But Wolf is now retiring, leaving this as an open seat.
The Republican candidate is Barbara Comstock, a member of the Virginia House of Delegates (the lower House of the General Assembly, or state legislature), who was chosen as the "moderate" alternative to even more right-wing Republican challengers. These ultra-ultras accused her of voting for Obama in 2008, but evidently this was done because she thought that Obama would be an easier to defeat candidate than Hillary Clinton.
But Comstock is no moderate; rather she is aligned with the Tea Party extremists on every major issue from abortion to unions to immigration. Comstock got her political start in the investigations carried out during the Clinton administration against alleged malfeasance in the White House Travel Office. Since then, she has done work for Koch Industries, for Chiquita Banana, for republican presidential candidate Mitt Romney in the 2012 presidential elections, and for the virulently anti-labor Workplace Fairness Institute.
The Workplace Fairness Institute, which is funded by the Golub Foundation, the owners of a chain of grocery stores, and other corporate interests, is opposed to raising the minimum wage, to card check unionization, and to unions in general. Comstock worked for this organization for pay, a fact which she neglected to mention on her campaign disclosure documents, and has now been seized on by her Democratic opponent, John Foust, as an indication of a lack of integrity.
In the Virginia legislature, Comstock pushed for several anti-labor bills, including one that would have removed the requirement to use union labor to build the extension of the DC Metro rail line to Dulles Airport.
Comstock has also done consulting work for Paul Singer, the notorious hedge fund CEO who is locked in a battle with the government of Argentina over payment for some discounted bonds his company bought after the 2002 Argentine sovereign debt default. To nobody's surprise, the past association with Singer and his ilk is paying off in campaign contributions.
The Democratic candidate, John Foust, an attorney who is a member of the Fairfax County, Virginia, Board of Supervisors, has outlined a generally progressive program including support for immigration reform with a path to citizenship for the undocumented, and a full defense of women's right to choose. He defends the Affordable Care Act (ACA or Obamacare) and calls for infrastructural modernization as one way to create jobs.
Comstock's campaign is claiming that Foust is anti-women, because of their deliberate misinterpretation of a comment Foust made asking if Comstock "ever had a real job." When seen in context, it is clear that Foust was calling Comstock a political hack and lobbyist for corporate interests, but the Comstock campaign is trying to fool voters into thinking that Foust's comment meant that he thought Comstock has been "only a housewife." This special gall coming from Comstock, who has supported a requirement that women in Virginia who seek abortions must undergo an intrusive vaginal probe first.
Although the 10th Congressional District seat is still in play, the Democratic Campaign Committee decided to withdraw most promised funding from the Foust campaign, as part of a general retrenchment. Foust supporters are still hoping that with a large effort to turn out the vote, this can be overcome. Organized labor is strongly behind Foust because of his pro-worker stand.
The district is relatively high income, but includes lots of new citizens and also government workers who are unlikely to be attracted by extremist Republican stances against immigrants and "big government." The minority population (African American, Latino, and Asian) in this rapidly growing district is also increasing faster than the white population, giving the Democrats a greater chance of taking it. But as elsewhere in the country, all depends on turnout of the Democratic Party's working class and minority base.
Photo: John Foust, Democratic candidate for Congress in Virgini'as 10th District. (AP Photo/John Foust for Congress, Will Schermerhorn)