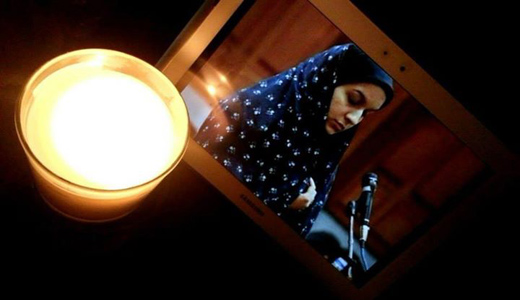 "All human beings are born with equal and inalienable rights and fundamental freedoms." – Universal Declaration of Human Rights
Each year, on Dec. 10 the world remembers the day in 1948 when all nations came together in Paris to sign the Universal Declaration of Human Rights. The power and relevance of the recognition in the Declaration – that all human beings have fundamental rights and freedoms – is undiminished today. The UN General Assembly proclaimed Dec. 10 as Human Rights Day in 1950, to bring to the attention 'of the peoples of the world' the Universal Declaration of Human Rights as the common standard of achievement for all peoples and all nations.
This year's slogan, Human Rights 365, encompasses the idea that every day is Human Rights Day. It celebrates the fundamental proposition in the Universal Declaration that each one of us is at all times is entitled to the full range of human rights, that human rights belong equally to each of us and bind us together as a global community with the same ideals and values.
Over the past decades, many initiatives have been taken to defend and protect human rights and to stop violations of these rights. This year the Convention against Torture reached its 30th year, and the Convention on the Rights of the Child is 25 years old. In 2015, the very first of the international agreements giving effect to the Universal Declaration of Human Rights, the International Convention on the Elimination of all Forms of Racial Discrimination marks its half century. Twenty-one years ago, in December 1993, in a renewed effort in the protection and promotion of human rights recommended at the World Conference on Human Rights held in Vienna earlier that year, the United Nations General Assembly created the mandate of High Commissioner for Human Rights for the promotion and protection of all human rights.
The Universal Declaration of Human Rights is based on the simple truth that all people have the same basic rights everywhere and at all times. We all have human rights in theory; however, in practice some individuals and groups are not able to enjoy their full human rights.
The aim of the Declaration is to prevent abuse and discrimination of all kinds. Discrimination means making differentiation between people, restricting or broadening their rights because they belong to a particular race or ethnic group, manifest a certain religion, or support particular ideas. Discrimination can be and must be avoided first of all at the state and government level.
Human rights in Iran
The track record of the Islamic Republic of Iran has been under close scrutiny for decades, as violations of human rights have continued despite the efforts of human rights activists in Iran and internationally, including CODIR's campaigns.
In a recent interview with Al Arabiya, Shirin Ebadi, Iranian lawyer, rights activist and Nobel laureate, said that the situation in Iran "has not progressed at all" since President Hassan Rouhani took office about a year and a half ago. She said that Rouhani has not been able to deliver on his promises to address key human rights issues in the country.
Last October, Iran executed a 26-year-old woman, Reyhaneh Jabbari, for allegedly murdering her rapist, in defiance of international pressure to spare her life. The United Nations reported that around 411 people have been executed in Iran since the beginning of 2014.
While it is believed that human rights are universal, Shirin Ebadi maintains that "the government of Iran always claims that the issue of human rights in Iran is a domestic issue and not an international matter and it's not up to other countries to talk about it." Iran has not let any U.N. rapporteurs into the country for nine years, said Ebadi, citing the example of Ahmed Shaheed, the U.N.'s human rights rapporteur on Iran, who was repeatedly denied an entry visa to the country last month.
Following Rouhani's inauguration, authorities in September of last year released at least a dozen human rights activists and political opposition figures but scores of others, jailed for their affiliation with banned opposition parties, labour unions and student groups remain in prison. The judiciary continues to target independent and unregistered trade unions. Opposition figures Mir Hossein Mousavi, Zahra Rahnavard, and Mehdi Karroubi have been under house arrest for more than 4 years, along with hundreds of political prisoners. Dozens of human rights defenders, including prominent lawyers such as Mohammad Seifzadeh and Abdolfattah Soltani, remain in prison on politically motivated charges. Nasrin Sotoudeh, winner of the 2012 Sakharov Prize, who was released in September 2013 just before Rouhani's trip to New York to attend the UN General Assembly, was banned in October 2014 from practising as a lawyer for three years.
Nasrin Sotoudeh
On November 24, 2014, Iran's Supreme Court upheld a criminal court ruling sentencing Soheil Arabi to be hanged. The court transferred his file to the judiciary's implementation unit, opening the way for his execution. A Tehran criminal court had convicted him in August of sabb al-nabbi, or "insulting the prophet," referring to the Prophet Muhammad, which carries the death penalty.
The Supreme Court unlawfully added the charge of "sowing corruption on Earth" to Arabi's case. In addition to carrying a possible death sentence, the charge also forecloses the possibility of amnesty, said Arabi's lawyer.
According to independent reports, at least 647 cases of execution have been reported in Iran in 2014, of which 229 cases were announced by the Iranian government. In 2014 alone, eight individuals, believed to be under 18 years of age at the time of their alleged crimes, were reportedly executed. According to the report of the special rapporteur on the situation of human rights in the Islamic Republic of Iran (A/69/356), four cultural rights activists from the Arab minority community, were executed in 2014. In June of this year, UN High Commissioner for Human Rights Navi Pillay expressed concerns about the large number of executions in Iran since the beginning of the year, calling on the Iranian authorities to halt, in particular, the imminent execution of a juvenile offender, Razieh Ebrahimi. Ebrahimi was convicted of killing her husband when she was 17 years old. She was married to him at the age of 14, gave birth to a child when she was 15 and maintained that she was subjected to domestic violence.
As reported by Reporters without Borders, as of July 2014, at least 65 journalists, bloggers, and social media activists were in prison on various charges related to their speeches or writings. They include 10 women, of whom three are foreign nationals, making Iran the world's leading jailer of female journalists and netizens. Iran is one of the world's most repressive countries as regards freedom of information. It is ranked 173rd of 180 countries in the 2014 World Press Freedom Index compiled by Reporters without Borders. In a statement in July 2014, the International Federation of Journalists (IFJ) stated that according to statistics from IFJ affiliate, the Association of Iranian Journalists (AoIJ), there were 27 journalists imprisoned in Iran – making it one of the worst jailers of journalists in the world.
In May 2014, police arrested four young men and three women after a video showing them dancing to the popular song "Happy" went viral on YouTube. Authorities released them to face trial on charges that included engaging in "illicit relations."
Ms. Ghoncheh Ghavami, a dual Iranian-British national, was arrested on June 30, 2014 after protesting a ban on women attending volleyball matches. The male-only policy for spectators at volleyball matches dates back to 2012, when the Sports and Youth Affairs Ministry extended the existing policy on soccer matches to cover volleyball. Iranian officials claim that mixed attendance at sports events is un-Islamic and threatens public order.
Iranian women face discrimination in many areas including personal status matters related to marriage, divorce, inheritance, and child custody. A woman needs her male guardian's approval for marriage regardless of her age and cannot generally pass on her nationality to her foreign-born spouse or their children. A woman may not obtain a passport or travel outside the country without the written permission of a male guardian. Child marriage, though not the norm, continues in Iran, where the law provides that girls can marry at the age of 13 and boys at the age of 15; and below such ages with the permission of a judge. In October, the Guardianship Council ratified the Law on Protection of Children and Adolescents with No Guardian (adoption) after they amended a provision, despite opposition, to allow adoptive parents to marry children in their care if a judge deems it to be in the latter's best interest.
The government denies freedom of religion to adherents of the Baha'i faith, Iran's largest non-Muslim religious minority, and discriminates against them. Government targeting of Sufis, particularly members of the Nematollahi Gonabadi sect, continues unabated.
Restrictions on cultural and political activities of ethnic Azeri, Kurdish, Arab, Turkmen and Baluch minorities persist. Schooling and education in native languages of these ethnicities is still prohibited.
The authorities have imprisoned at least 27 labour rights activists, a number of whom reportedly require urgent medical attention, including Sharokh Zamani, Reza Shahabi, Moahmmad Jarrahi, Hassan Tafah, Rasool Bodaghi, Karim Marouf Aziz, Arjang Davoodi and Mashallah Haeri. Mr. Zamani, a trade unionist and a member of the Committee to Pursue the Establishment of Labour Unions and co-founder of the Painters' and Decorators' Union, was arrested in June 2011 and sentenced to 11 years in prison for "acting against national security by establishing or membership of groups opposed to the system" and "spreading propaganda against the system". He was further punished for his activism in March 2014 and transferred to another prison.
Violations of labour-related rights, e.g. Articles 20, 23 of the Universal Declaration of Human Rights, which continue in Iran, include the failure to adjust workers' wages corresponding to the inflation rate; high rates of fatal accidents at work and unsafe practices at workplaces; low rates of female representation in the labour market, with women constituting only 16 percent of the labour force; high rates of unemployment among women (close to 21 percent) and particularly among women from ethnic minorities. Rights to organise, assemble and join trade unions are among the ongoing restrictions on the rights of workers to organize. Unions and unionists in Iran, as a part of the general social popular movement in Iran, are slowly but surely taking steps to protect their rights and to secure a decent living for the working people of Iran. This is no easy task and deserves strong international solidarity both on the organisational and state level and in popular peer‐to‐peer level.
The Committee for the Defence of the Iranian People's Rights, CODIR, continues to campaign to abolish the brutal violation of human rights and all limitations to true democracy in Iran. We reflect the voice of the Iranian people in their struggle for true democracy, freedom of speech, freedom of media, freedom to organise, protecting the rights of minorities, and the right of people to elect and be elected at all levels of government.
On this Dec. 10, Human Rights Day, CODIR express its solidarity with the struggle of the people of Iran for their human rights. In today's globalised world, the effect on nations' lives is also globalised more than ever before in human history. The collective power of individuals and groups can have a significant impact on the lives of other nations. CODIR urges all human rights activists and organisations to stand by the people of Iran in this struggle against their oppressors.
Photo: Reyhaneh Jabbari, age 26, shown here in court, was executed by the Iranian government last October for murdering her rapist, in defiance of international pressure to spare her life. Save Reyhaneh Jabbari From Execution In Iran Facebook page