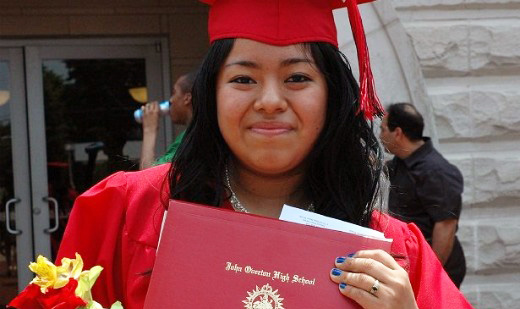 Five undocumented immigrant youth staged a sit-in at the Immigration and Customs Enforcement prosecutor's office in Los Angeles, Oct. 18. All five are DREAM Act eligible, yet they said they wanted to send a message to ICE and the Obama administration that they are "undocumented and unafraid."
DREAM stands for Development, Relief and Education for Alien Minors and is a legislative remedy for qualified undocumented young people to go to college or enlist, and become legal residents or citizens.
The sit-in and the support rally outside the building were livestreamed. The youth did not resist arrest and were shown cooperating with the arresting officers.
In an email statement, DREAM activist Carlos Saavedra said the DREAMers' sit-in is an "act of tremendous courage and passion highlights the need for President Obama to take immediate action to stay true to his words and show his support not only for all Dream Act eligible youth, but Latino voters and the immigrant community as well."
United We Dream Campaign is petitioning President Barack Obama to stop the deportation of undocumented young people. To sign on, click here.
To watch the five undocumented students' sit-in click here.
Photo: Mercedes is fighting deportation after police stopped her for a traffic violation. (United We Dream)