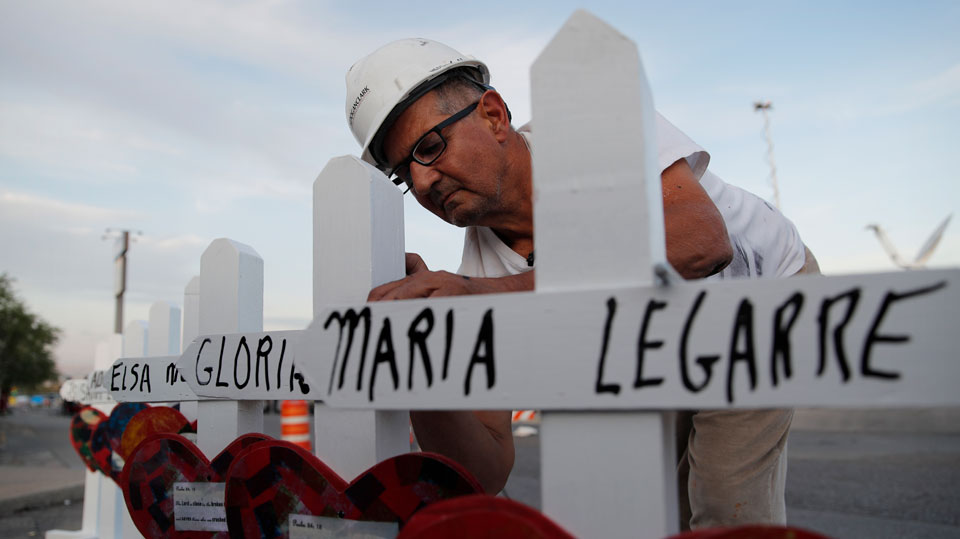 Saturday morning, a gunman opened fire at a Walmart in El Paso, Texas, killing 31 people and injuring several others. The man, whom officials have identified as 21-year-old Patrick Crusius, drove 650 miles from Allen, Texas, to carry out his attack. It was reported that just minutes before opening fire with an A.K.-47 style assault rifle in the shopping center, Crusius uploaded a hate-filled manifesto online titled "The Inconvenient Truth."
The 2,300-word document spouted xenophobic, racist sentiments, blatantly stating "this attack is a response to the Hispanic invasion of Texas." While much of what was posted echoed President Donald Trump's rhetoric, the gunman pointed out that his ideology predated the current president. That document also cited a white supremacist theory known as "The Great Replacement," which alleges that a secret group of elites is working to destroy the white race by replacing them with immigrants and refugees.
Not long after news of the tragedy hit, hospitals began filling up with people frantically seeking out their loved ones. Shortly after that, CNN reported that local officials in El Paso believed some shooting victims were intentionally avoiding medical treatment because of their immigration status, sparking outrage from the public.
The warranted response from immigrant communities comes amid the threats of mass raids to be carried out by Immigration and Customs Enforcement officials. "This is a concern," Juliette Kayyem, a former assistant secretary of the Homeland Security Department, told CNN. "It's clear that there's people that are not unifying with their family and that there are people they're worried are injured that did not go to hospitals likely because of their immigration status."
This rising fear of being abducted by ICE agents in hospitals stems from months of intensifying immigration enforcement operations under Trump. There have been a number of instances of this over the last several years, including reports of Honduran rape victims being handcuffed to hospital beds after seeking asylum in Tucson, Ariz. Similarly, last year ICE detained a man who was driving his pregnant wife to the hospital in San Bernardino, Calif.
The presence of immigration enforcement agents near hospitals and other health care facilities is putting increased pressure on medical professionals, making it more difficult for them to do their jobs. ICE sweeps in medical settings have become routinely common, often leaving patients no choice but to avoid these spaces altogether.
The arrest efforts by ICE are not just focused on adults. In 2017, an ambulance carrying a 10-year-old girl with cerebral palsy to the hospital for gallbladder surgery was stopped at a checkpoint. Border patrol agents kept her under surveillance throughout the procedure, then took her to a detention center. It wasn't until the American Civil Liberties Union took on the case that the national outrage prompted her release.
Despite confirmation from Homeland Security officials in the aftermath of the El Paso shooting that there would be no ICE agents at either hospitals or unification sites, it remains a lingering fear for many undocumented families and victims. Border patrol in El Paso has specifically been criticized for their callous and often heavy-handed tactics toward immigrant communities.
The willingness of the Trump administration to continue these types of inhumane practices is a glaring indication of the dehumanization that immigrants face every single day. In the aftermath of national tragedies, like the mass shooting that occurred in El Paso, the public is often quick to postulate on what can be done to prevent more violence from occurring in the future. Protecting immigrant communities is one realistic and tangible solution to this call for action.