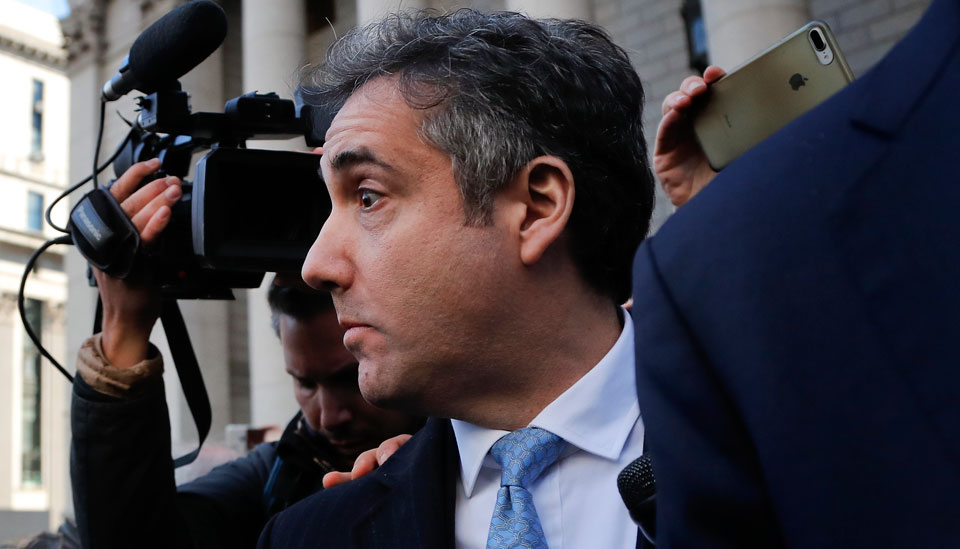 Demands that President Donald Trump be impeached grew after revelations Thursday that he ordered his lawyer, Michael Cohen, to lie to Congress. The deceptions Trump allegedly ordered were designed to hide talks Trump and his family held with people in Moscow regarding the building of a Trump Tower in that city.
The report by BuzzFeed News said that Cohen told special counsel Robert Mueller Trump personally ordered him to lie to Congress. The Buzzfeed report relies on information not just from Cohen but from two federal law enforcement officials involved with investigations of the matter. The purpose of ordering the lies was to relegate to the level of insignificance the connections between Trump and the many individuals with which he had business in Russia. Buzzfeed also alleged that the lies Cohen was ordered to tell Congress were designed to give the false impression that the Trump project in Moscow had ended before it actually did.
Lawmakers in key positions, already hardened by two years of shocking revelations involving President Trump, found the report released yesterday to be more serious than many others that have come out. Rep. Adam Schiff, D-Calif., the chair of the House Intelligence Committee, said on MSNBC last night that the report was the "most serious to date" and promised his committee will investigate it further.
"The allegation that the president of the United States may have suborned perjury before our committee in an effort to curtail the investigation and cover up his business dealings with Russia is among the most serious to date. We will do what's necessary to find out if it's true," Schiff said.
Buzzfeed says Mueller learned about the president ordering Cohen to lie to Congress through interviews he had with numerous witnesses who worked for the Trump organization. Also, according to Buzzfeed, Mueller has in his possession internal Trump organization emails, text messages, and other types of documents.
Emails and text messages were not available in the Watergate days. At that time, it was tapes. The emails and text messages of today, of course, can be as much of a smoking gun as any tapes were in the Nixon years. It is also quite possible that Mueller has in his possession tapes from Cohen in addition to those already made public on national television and all over the internet.
Former Attorney General Eric Holder said today that if the Buzzfeed report is true, Congress should start impeachment proceedings right away.
"If true—and proof must be examined—Congress must begin impeachment proceedings and Barr must refer, at a minimum, the relevant portions of the material discovered by Mueller. This is a potential inflection point," Holder said.
The bombshell report is resulting in more calls by lawmakers for Mueller to get them additional information without further delay.
"If Mueller has multiple sources confirming Trump directed Cohen to lie to Congress, then we need to know this ASAP. Mueller shouldn't end his inquiry, but it is about time for him to show Congress his cards before it's too late for us to act," said Sen. Chris Murphy, D-Conn.
Rudy Giuliani, Trump's lawyer, avoided dealing with the issue yesterday except to say that if people believe Michael Cohen, then he, Giuliani, has "a Brooklyn Bridge to sell you."
Yesterday's report was released after Trump took away the jet plane Speaker of the House Nancy Pelosi would have flown to visit troops in Afghanistan, citing the government shutdown as the reason and telling her she could fly commercially if she wanted. The move was seen, of course, as a petty response to the Speaker's shutdown of the president's State of the Union.
Since the 9/11 attacks, the Speaker of the House has had full access to a government plane. Homeland Security continued this arrangement so that the president and the first and second in line behind him or her for presidential succession, the vice president and the Speaker of the House have, for security reasons, access to safe transportation in case of an attack on the country.
After he took away Pelosi's plane, the president assigned that same plane to his wife, Melania, as her personal transportation to the family's Florida Mara-Lago resort.