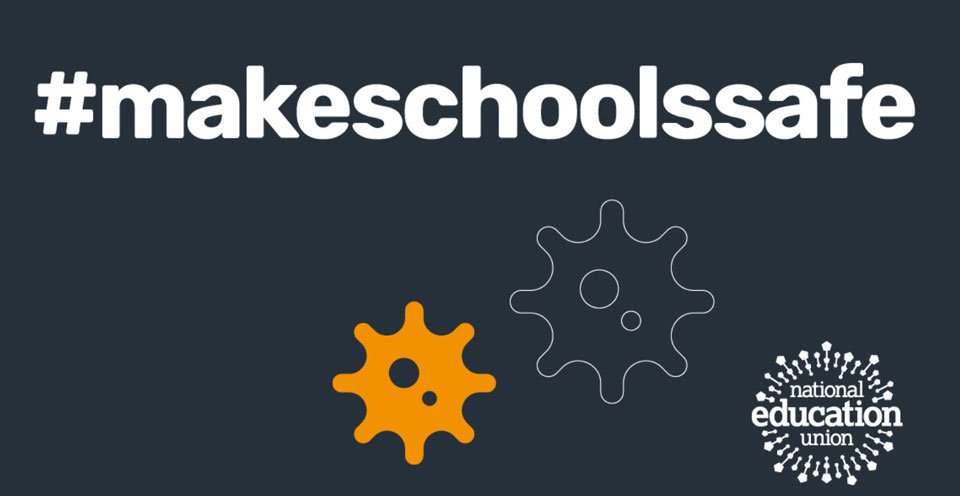 EAST SUSSEX, U.K.—Leave it to educators and support staff to know what's best for students in and out of the classroom as Covid-19's global infection rate seeps into the new year.
No, it shouldn't come as a surprise, rather as further proof that frontline workers know best—they live within crisis daily.
As news broke before and during the holiday season of a new variant strain of the coronavirus, and a steady uptick of cases soon followed, government officials, including U.K. Prime Minister Boris Johnson, insisted schools were safe and should reopen on schedule Monday, January 4.
"There is no doubt in my mind that schools are safe, and that education is a priority," Johnson said during a Sunday, Jan. 3, BBC interview. "The benefits of education are so huge we want to keep our young people in education."
For teachers, the New Year weekend was fraught with uncertainty over their health and that of their students. And following internal discussions, the National Education Union called on all primary schools to move to remote learning for the first two weeks of January—making exceptions for vulnerable children and the children of essential workers.
"We are asking members to be available to work from home and to support remote learning," said the union, January 2.
"This is a step we take with huge reluctance. But this Government is failing to protect children, their families, and our communities. And it is failing in its duty of care to education staff who have worked tirelessly to look after children during this pandemic."
NEU joint general secretary Kevin Courtney added: "The National Education Union knows that the science suggests that to get infection rates down schools should not be open in the first two weeks of January.
"We are calling on government officials to follow the science and announce, now, that primary schools in England should move learning online, apart from key worker and vulnerable children for at least the first two weeks of January."
On Monday, Jan. 4, Johnson pulled a U-turn on school openings as part of his national lockdown announcement. The decision was not by accident or design.
Johnson, and U.K education secretary Gavin Williamson, approved school closures due to increased pressure from union teachers.
One would think less contact between people in enclosed spaces equals less chance of coronavirus infection would be common sense by now—we spent the whole of 2020 experiencing it. But we can presume, correctly, those at the top lose sight of what happens on the ground floor.
Looking at the Office for National Statistic study into Covid-19, January 8, transmission rates were highest amongst school-age children—which the NEU said highlights the risk of fully reopening schools and has contributed to illness-related deaths among teachers.
"We know, unfortunately, of high numbers of educators who have died of coronavirus. We can't know exactly how many, but between March and June of 2020 we know of 150 education workers who died or became critically ill," said NEU senior vice president Daniel Kebede.
The report went on to say that from December 27, 2020-January 2, 2021, the percentage of people testing positive for Covid-19 has continued to increase; and an estimated 1 in 50 people have had coronavirus, with the highest infection rates taking place in London, where the infection rate was 1 in 30 people.
As of today, London, the East of England, and the South East have the highest percentage of positive new Covid-19 variant cases.
Dr. Mary Bousted, joint general secretary of the NEU, commenting on the report said: "It is clear from these results that the National Education Union was right to stand up for safety in schools, a massive public health issue on which this Government has been consistently behind the curve.
"Since the beginning of this pandemic, the NEU's overriding concern has been to make schools as safe as possible to protect communities. The fact that the Government has consistently downplayed the risk of large groups gathering in schools without social distancing in poorly ventilated buildings and with minimal mask-wearing has undoubtedly contributed to the dire situation the country is currently in."
The NEU was joined in calling for the safe, and delayed reopening of schools by the National Union of General and Municipal Workers (GMB), the National Association of Head Teachers (NAHT), the National Association of Schoolmasters-Union of Women Teachers (NASUWT), UNISON-the Public Service Union, and UNITE the Union.