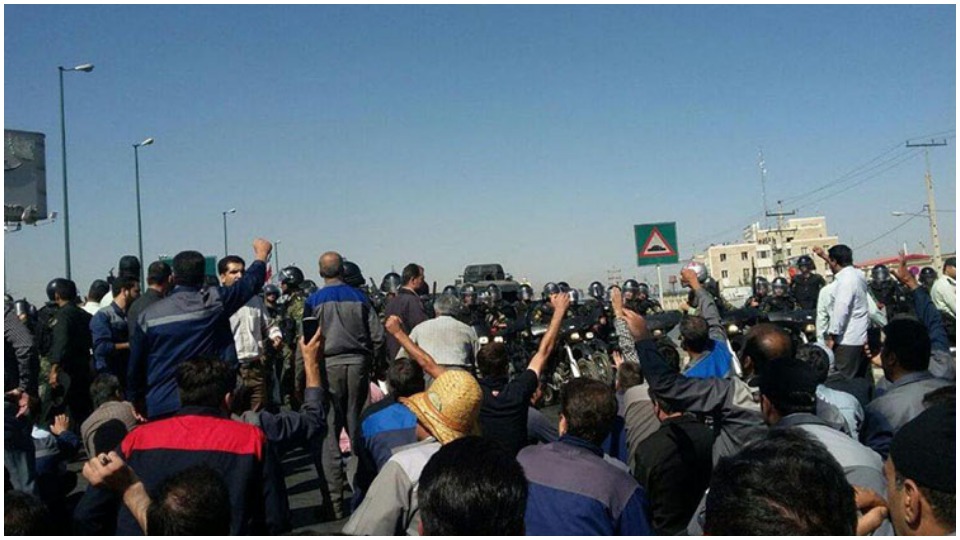 Iranian unions have called on the government to cease its oppression yesterday after 42 workers at the Azarab Industries manufacturing plant were jailed earlier this month for a year and sentenced to 74 lashes for protesting against unpaid wages.
The Arak Criminal Court also sentenced the trade unionists to a month of forced labor after they were found guilty of public disorder and insulting public officials following demonstrations that called for the return of their plant to the public sector.
With the Iranian economy in turmoil, a situation worsened by the global COVID-19 pandemic, the company failed to pay workers for May and June. Twenty-one workers were detained during similar protests in October at the plant in central Iran.
Azarab Industries manufactures components for power plants and petrochemical refineries. It is one of many state-owned companies that have been handed to the private sector. Accusations of corruption have followed the awarding of contracts to those associated with the clerical regime at fire-sale prices.
The Union of Metalworkers & Mechanics of Iran (UMMI) accused the company of operating as "embezzlers and criminal gangs," targeting workers. UMMI has demanded "an end to the privatization of the country's industries and punishment for employers who fail to pay wages."
The assistant general secretary of global union federation IndustriALL, Kemal Ozkan, said: "Once again, workers in Iran are being brutally attacked for standing up for their basic rights.
"The Azarab workers must be immediately released. All charges must be dropped, and the delayed wages must be paid.
"We repeat our call on the government of the Islamic Republic of Iran to end the arrests and repression of workers, labor activists, and independent unions.
"In particular, we call for an end to the inhuman practice of capital punishment."
Morning Star