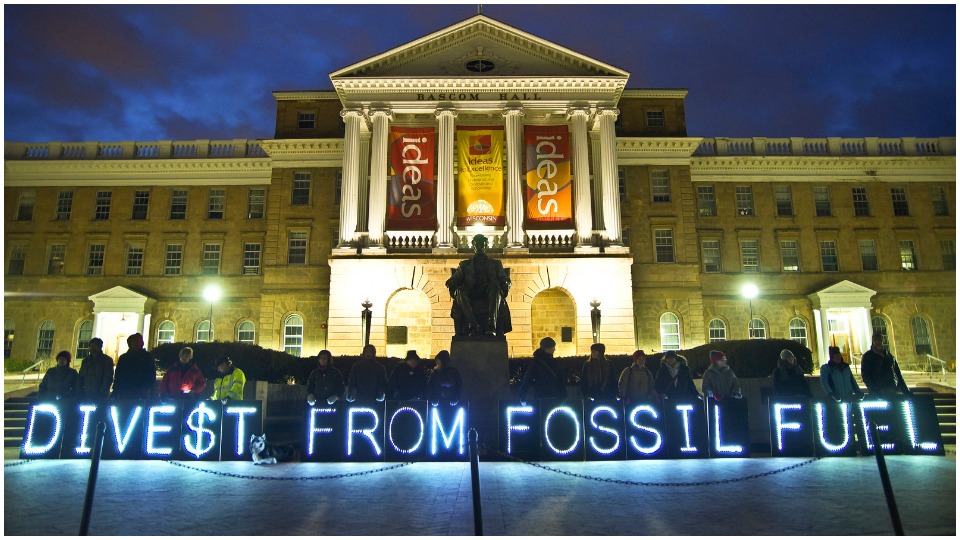 On Thursday, July 12th, a small, rainy island in the North Atlantic proved it was on the right side of history.
The Republic of Ireland passed a bill to divest its $370 million worth of investments in around 150 fossil fuel companies within five years. Should the bill pass the Irish Senate in September, which it is expected to do, Ireland will become the first country to fully divest from fossil fuels.
This action marks a huge step forward.
For years now, neighborhood climate activists have pressured cities, universities, and governments to divest their holdings in fossil fuel companies. The idea is to defund and denounce the industry that contributes the most to climate change, funds climate denial, and prevents climate action.
With its divestment bill, Ireland will join a group of almost 900 cities, universities, and governments that have collectively divested over $6 trillion from the extractive fossil fuel economy.
As a leader of a fossil fuel divestment campaign on my college campus in Massachusetts, Ireland's leadership offers a fun bit of leverage: If an entire country can fully divest from fossil fuels and not crumble into financial despair (in fact, fossil fuels have been a losing investment for years), my university can surely divest its endowment from this destructive industry without harming its revenues.
Ireland's leadership can also inspire local governments to divest their pension funds from fossil fuels. While it's quite unlikely that our current federal government will follow in Ireland's footsteps, American cities and towns can take a stand against the fossil fuel industry one pension fund at a time.
New York City's pledge to divest its $189 billion pension fund from fossil fuels is perhaps the most ambitious of these commitments. Not only is the city divesting—it's also suing five fossil fuel firms for their contributions to climate change.
Equally compelling, however, are the numerous smaller American cities that have committed to full divestment from fossil fuels.
The city of Richmond, California, one of the poorest communities in the Bay Area, similarly pledged to divest and to sue fossil fuel companies. Surrounded on all three sides by water, and populated by many low-income people of color, the city and its population are disproportionately impacted by climate change.
Richmond's main employer is a Chevron refinery, which for decades has employed residents while simultaneously polluting their environment, jeopardizing their health, and contributing to sea level rise, which threatens to displace the very population that it employs.
Other local governments that have taken the plunged include Amherst, Massachusetts; Ann Arbor, Michigan; Dane County, Wisconsin; and Multnomah County, Oregon, which have all committed to full divestment from oil, gas, and coal companies.
Whether you're a student, worker, or resident, you can pressure your school, company, or local government to stand for the planet by divesting from fossil fuels. If Ireland, a country known for its religious and political conservatism, can make this commitment to climate justice, anyone can.
OtherWords