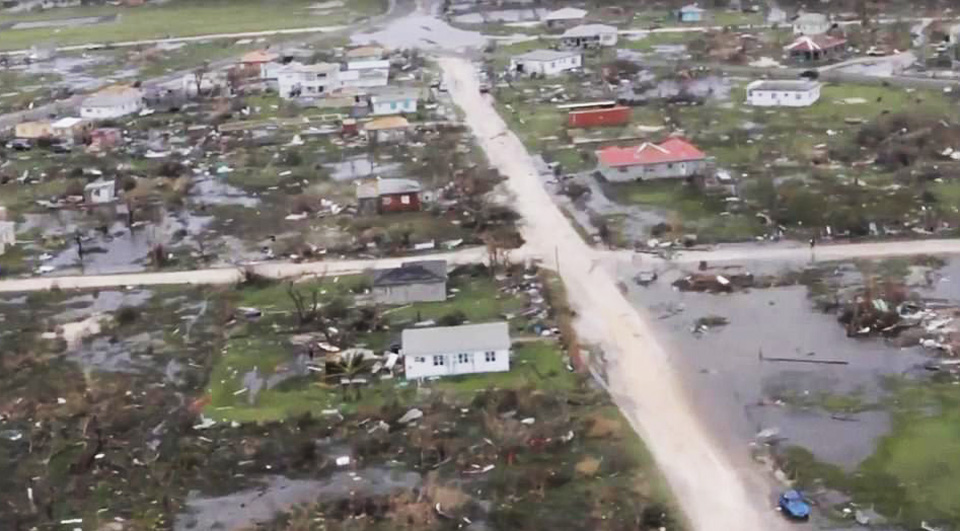 Hurricane Irma roared into the Caribbean with record force early Wednesday, its 185-mph winds shaking homes and flooding buildings on a chain of small islands along a path toward Puerto Rico, Cuba and Hispaniola and a possible direct hit on densely populated South Florida. The strongest Atlantic Ocean hurricane ever recorded passed almost directly over the island of Barbuda, causing widespread flooding and downing trees. France sent emergency food and water rations to the French islands of Saint Martin and Saint Barthelemy, where Irma ripped off roofs and knocked out all electricity. The regional authority for Guadeloupe and neighboring islands said the fire station in Saint Barthelemy was flooded by more than 3 feet (1 meter) of water and no rescue vehicles could move.
Puerto Rico was weathering the storm as PW went to press today. Catastrophic damage and loss of life is a possibility there. U.S. colonialism has no problem extracting the island's wealth but the government in Washington is not expected to bend over backwards to help alleviate the expected catastrophe on that island.
In the U.S. meanwhile people are bracing for yet another hurricane disaster, the type of disaster scientists have warned would become more and more frequent because of human-induced climate change. Irma achieved its record breaking strength in part because of ocean temperatures a degree warmer than they should be at this time of the year, weather experts say. As it heads into the even warmer waters around the tip of Florida some fear it could achieve wind speeds of up to 225 miles per hour.
Residents of the Florida Keys are known for riding out hurricanes, but with Irma's potentially catastrophic wind and rain set to crash through the low-lying island chain this weekend, not many seem willing to risk it this time. Throughout Florida, officials and residents are making preparations, but forecasts indicate the Keys could take the country's first blow from the Category 5 storm.
The models vary but after the Keys the storm is expected to move north and slightly west, affecting possibly the entire east coast of the U.S., all the way up through New Jersey, New York and New England.