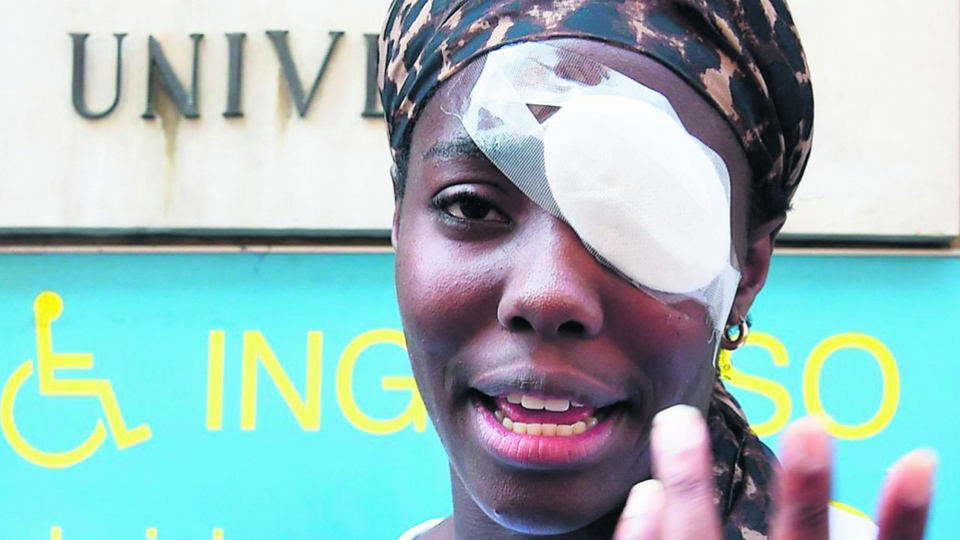 Italy's far-right Interior Minister Matteo Salvini has brushed off claims of a "racism emergency" in the country following an attack on a black athlete.
Daisy Osakue was targeted on Monday when a car drove alongside her as she was walking in the northern city of Turin. The assailants threw an egg at her which caused an eye injury requiring hospital treatment.
Ms. Osakue said: "I don't want to play the sexism or racism card, but people should be able to go out without someone attacking you out of the blue. They are just cowards."
The athlete, who will represent Italy in the forthcoming European Athletics Championships in Berlin told Italian TV: "I'm sorry to say it, but I think we're dealing with racism."
It is the 11th  racist attack since Mr. Salvini's far-right Northern League came to power in Italy's coalition government in June. The United Nations migration agency has warned that the incidents represent "an extremely worrying trend of violence and racism."
Opposition groups have warned of a "climate of hate" in Italy since Mr. Salvini launched an anti-immigration drive, using fiery rhetoric against minority communities and closing Italian ports to vessels carrying refugees.
Hundreds of residents were forcibly removed as police dismantled a Roma camp in the capital of Rome earlier this month, in defiance of a European Court of Human Rights order to halt the evacuations.
In dismissing the ruling, Mr. Salvini blasted: "I'm interested in restoring the rule of law, regardless of what letters from courts say."
Among the spate of attacks, a 13-month-old Roma girl was left party paralyzed after being shot from a balcony while in her mother's arms.
Former prime minister Matteo Renzi said: "The attacks against people of different color skin is now an emergency. This is now obvious, nobody can deny it, especially if they sit in government."
Mr. Salvini hit back saying: "Is there a racism emergency in Italy? Don't be stupid." He blamed immigrants for the problems facing Italy,  falsely claiming they committed a third of all crimes in the country.
"Certainly the mass immigration allowed by the left hasn't helped matters," he said.
Opposition Democratic Party leader Maurizio Martina warned: "Violence is multiplying everywhere, but he denies it."
And UN refugee agency spokesman Felipe Camargo said: "We cannot tolerate this escalation of indiscriminate violence, which reveals an alarming racial matrix."