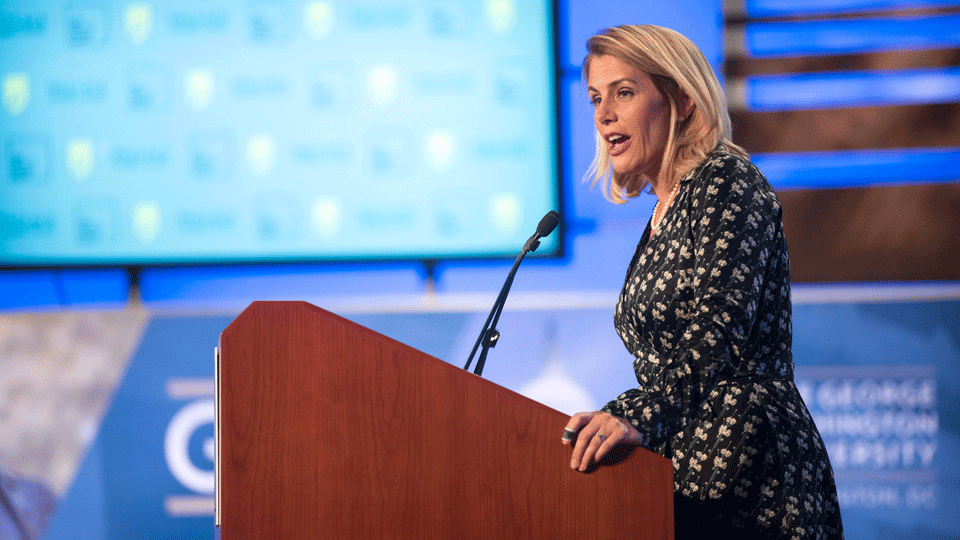 BOSTON — Nineteen hundred and fifty years ago, in the year 70 CE, on the ninth day of the month of Av in the Jewish calendar, the Romans conquered Jerusalem, destroyed the Second Temple, sacked and burned the city, slew tens of thousands of people and drove all but a few of the rest into exile.
Ever since then, Jews worldwide have honored their dead on that day, Tisha B'Av, by mourning, often fasting, and reading the Biblical Book of Lamentations. This year, the Jewish Labor Committee (JLC) did something very different:
It turned Tisha B'Av into a day of memorial to the nation's 150,000-and-counting coronavirus dead, and a vow, in the words of famed union organizer Mary Harris "Mother" Jones, to "Mourn the dead and fight like hell for the living." Which is what JLC proceeded to do.
Gathering Jewish and non-Jewish speakers and listeners from around the U.S., the JLC's hour-long webinar from Boston on July 28 lamented front-line workers the virus killed.
Many died unnecessarily, speakers said, victims of employers who put profits before people, inaction or worse by GOP President Donald Trump, and deliberate decisions by state governors too much in a hurry to reopen the economy.
JLC President Stuart Appelbaum said those lost lives "were due to government and employer failures," especially harming low-wage workers and workers of color. His Retail, Wholesale and Department Store Union represents thousands of those workers, in packing plants—notably in the anti-union South—and retail stores.
And for all the essential workers, "our country has not treated them well in life, nor honored them in death," said Association of Flight Attendants-CWA President Sara Nelson.
Nelson explained her union had advance word of the pandemic from flight attendants returning from China in January. It also has successfully pushed viral protections into its contracts with airlines, so it was better prepared when disaster fell. But 11 members, most recently a Hawaiian Airlines trainee, have died. Other workers, union or not, have fared worse.
Thus the use of Tisha B'Av as a different type of memorial.
"The world has changed in ways we never contemplated, and 150,000 families are in mourning," said Appelbaum. His meatpacking and other members, like their union and non-union colleagues, "have been deemed essential but treated as expendable" by bosses.
Many have been forced to come to work despite the coronavirus threat. Many also have no choice. If they stay home because they caught the virus or were self-quarantining due to exposure to one of the nation's 4.34 million who have fallen ill so far, they don't get paid.
Others were both scared to come to work because of the virus and scared to stay home, said domestic worker Gladys Betancourt, an SEIU 32BJ member, who, with her colleagues at a Jersey City, N.J., luxury apartment house, voted 12-0 last year to unionize.
But since then, the structure's management ended its contract with the firm that employed them, the successor firm refused to hire them—and one of the dozen died of the coronavirus in April, Betancourt said through a translator.
"We were moved and surprised. We also feared for our lives, because we worked alongside him in the few weeks before he passed," she said. 32BJ, she added, had to fight with the prior employer "to get us two weeks of quarantine with pay" if workers were potentially exposed to the virus.
Another worker, who caught the virus and since recovered, RWDSU meatpacking plant member Mona Darby of Decatur, Ala., added another element of the Tisha B'Av mourning. "This is a challenging thing to go through—to stay away from our families and our little ones," she said through her mask. Of her plant's 600 workers, 100 have tested positive.
That scenario didn't surprise Nelson. "Too often, their workplaces have become superspreaders" of the virus, she said.
But speakers also urged viewers to lobby for Senate passage of HR6800, the House-passed $3 trillion Heroes Act, because it includes key measures to reduce needless future suffering and death. Jean Ross, RN, President of National Nurses United, gave out her union's direct line to connect people with senators, 202-335-6015, to urge senators, especially Republicans, to overcome a party blockade and pass the measure.
One life-saving measure in HR6800, Ross reminded everyone, is a mandate that Trump's Occupational Safety and Health Administration (OSHA) issue an emergency standard ordering health care facilities to immediately craft and implement plans to protect RNs, certified nursing assistants, doctors, and other medical personnel against infection by the virus.
Another section would force Trump to use the Defense Production Act to order factories to make personal protective equipment (PPE), such as N95 masks, respirators, and gloves, that front-line essential workers need, Ross said. Neither provision is in GOP Senate Majority Leader Mitch McConnell's $1 trillion version of the next coronavirus economic relief legislation.
The Republicans' inaction, employers' refusal to protect them, and general scorn for workers drew rebukes from the Tisha B'Av speakers. "We don't know who to trust anymore," Darby said.
At the end, to remind attendees to memorialize the dead, Rabbi Barbara Penzner of West Roxbury, Mass., a frequent participant with JLC, ended the webinar with the Kaddish, the traditional Jewish prayer at the end of memorial services. Said standing in memory of the dead, the Kaddish extols, sanctifies, and honors God.