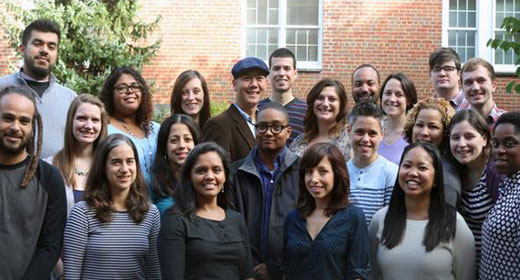 WASHINGTON – Jobs with Justice unveiled a new website Dec. 11 and announced a bigger agenda as a result of its 2012 merger with American Rights at Work. The new website can be viewed at www.jwj.org.
"As the new Jobs With Justice, we are leading the fight for workers' rights and an economy that benefits everyone. By bringing together labor, community, student and faith voices at the national and local levels, we are creating innovative solutions to the problems workers face today," said Executive Director Sarita Gupta.
Already this year, the organization has helped immigrant workers earn precedent-setting U visas to protect them against employer retaliation, secured a meeting for students with Sallie Mae's CEO to address the company's role in the student debt crisis, pushed for the implementation of the Department of Labor's new rule extending overtime and minimum wage protections to two million home care workers, and stood with retail and fast food workers who walked off the job to demand better wages and working conditions.
So far this year, the Jobs With Justice network engaged in campaigns impacting more than 500,000 workers. The organization also issued dozens of original research reports and policy materials.
"As our country faces stagnating wages and economic growth, Jobs With Justice is an essential voice in the fight against economic inequality," said Larry Cohen, president of the Communications Workers of America and Jobs With Justice board member.
Added David Bonior, former majority whip, founding chair of American Rights at Work, and current Jobs With Justice board member, "The ability of Jobs With Justice to work nationally and locally, on-the ground and online, to win real change for workers is exactly what this movement needs."
By combining strategic campaigns, innovative communications, and solid research and policy advocacy with robust grassroots action and mobilization, the organization will continue to build on the combined 35-year history of Jobs with Justice and American Rights at Work.
For more information and to access earlier publications and resources from American Rights at Work, please visit www.jwj.org.
Photo: Jobs with Justice