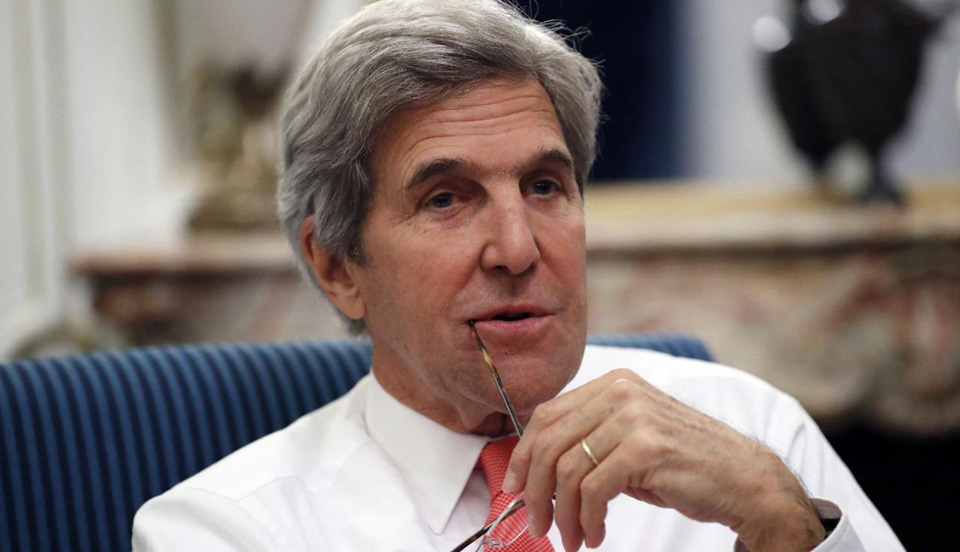 PARIS, France (AP) — U.S. Secretary of State John Kerry on Sunday urged the incoming Trump administration to accept an invitation from Russia to attend Syria peace talks next week.
Speaking to reporters after a Mideast peace conference in Paris, Kerry said he supports the meeting that Russia, Turkey and Iran are co-sponsoring in Kazakhstan on Jan. 23 and that it "would be good" for the U.S. to be represented there.
"My hope is the next administration will decide to go," he said. "I think it would be good for them to go."
He said he hoped the meeting would make some progress and lead to a resumption of the Geneva talks, which are aimed at producing a transitional government and an eventual election in Syria. Kerry said the discussions in Astana, Kazakhstan's capital, should not be a substitute for the process that got under way in Geneva in 2012.
After taking an active role in efforts to forge peace in Syria, the Obama administration has been watching latest developments largely from the sidelines, as Russia and Turkey have taken the lead. Kerry said he remained in touch with Russian, Turkish and other officials about the situation, but noted that his time as secretary of state was winding down with less than a week to go before the end of his term.
Russia conveyed an invitation to the meeting to Trump's choice for national security adviser, Michael Flynn, in a phone call in late December, according to the transition team.