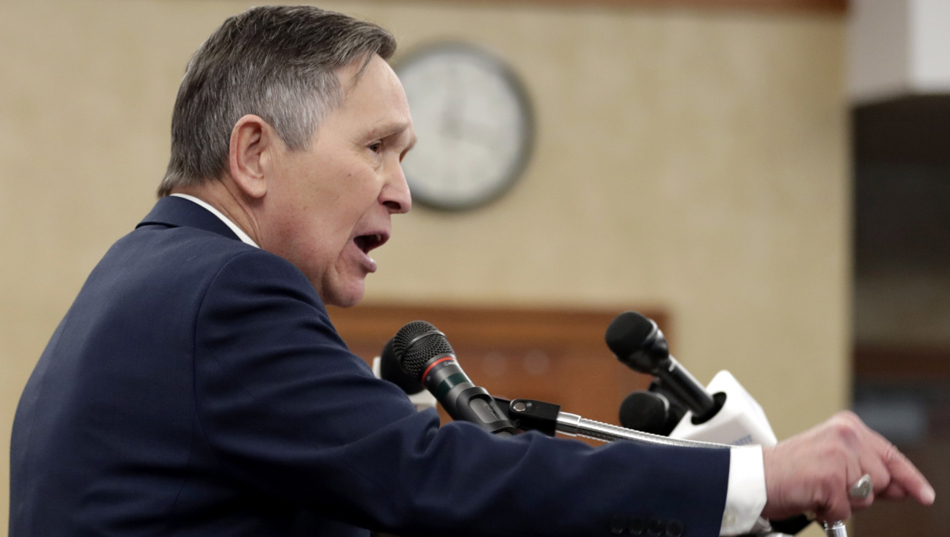 CLEVELAND —"Enough is enough!" was the message of over 100 community leaders, activists and ordinary citizens who rallied here last Monday in response to the Parkland, Florida, school massacre.
The emotionally charged event, called on two days notice by former Rep. Dennis Kucinich, kicked off what he said would be a statewide movement to ban private ownership of military-style assault weapons in Ohio.
The protesters, packed into a downtown hotel meeting room, included children carrying signs reading "Protect Kids, Not Guns" and "Your kid is more important than your gun."
"I'm tired of the drive-by shootings and I'm tired of consoling families of victims," Cleveland City Councilman Kevin Conwell, representing the heavily African-American Cleveland Ward Nine, told the angry crowd. "In my community, unemployment is 27 percent. It's easier to get a gun than a job. They say the 19-year old shooter in Florida was mentally ill," he continued. "Every country has mental illness, but only here do we have children shooting children. The problem is our state reps don't have the guts to fight for the people. I'll be with you when we go down to Columbus and get this passed," he said to loud cheers.
"We have crossed a threshold in this country," said Marty Gelfand, a council person in suburban South Euclid.  He said he would join the campaign and introduce a resolution demanding the legislature enact an assault weapons ban.
Local governments no longer have the authority to ban these weapons, Kucinich, a Democratic candidate for governor, said. "It can only be done statewide." He charged that Richard Cordray, his opponent in the May 8 primary, was responsible for this situation.
A ban on assault weapons in Cleveland was enacted in 1991, but was strongly opposed by gun manufacturers and the National Rifle Association. When Cordray became State Attorney General, Kucinich said, he caved in to the pressure and filed a challenge in the Ohio Supreme Court. This resulted in the assault weapons ban being overturned in 2010.
At the time Cordray hailed the ruling, calling it "an important victory for every gun owner in Ohio."
The NRA issued a statement at that time saying, "If Cleveland, or any other city, wants to crack down on violence, city leaders there should focus on prosecuting criminals, not enacting new gun laws that only serve to restrict law-abiding citizens."
After taking questions from the media, Kucinich, his running mate, Akron City Councilmember Tara Samples, and the protesters met to discuss building the campaign for local governments and school boards to pass resolutions demanding the legislature ban private ownership of assault weapons.