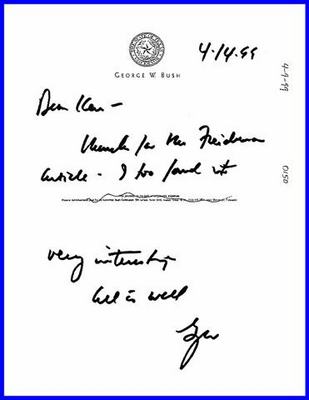 South Dakota AFL-CIO President Gil Koetzle calls the state's 2002 elections a "must win" battle for Democrats if they are to maintain control of the United States Senate.
"Seldom has one state been so important to the future of the country," he told the World. "We either elect a worker-friendly majority to the Senate or end up with President Bush controlling both houses of Congress. Think about that for a minute."
Koetzle said the GOP is concentrating on the South Dakota race because Tim Johnson was the only Democrat to defeat a Republican incumbent in 1998, Bush carried the state in 2000, thus giving Republicans a "shirt tail" advantage, and it is home to Senate Majority Leader Tom Daschle. "If they defeat Johnson, they weaken Daschle's chances the next time around. So we've got our work cut out for us."
And the state AFL-CIO is doing its work, despite the fact that South Dakota is a right-to-work (for less) state and the labor federation has only 7,500 members. "We have full-time coordinators in major cities and 60 locals have coordinators," Randy Howey, Labor 2002 coordinator, said. "We're distributing leaflets at work sites, doing phone banking and making member-to-member visits. Our goal is to turn out 80 percent of the voters in union households on Nov. 5."
South Dakota is one of eight states – split evenly between Democrats and Republicans – that are battleground states in the fight for control of the Senate. In each, the Labor 2002 campaign to register union voters and get them to the polls on Nov. 5 will go far in determining the outcome.
In addition to Johnson, the AFL-CIO is working to defend seats narrowly held by Democrats Paul Wellstone in Minnesota, Jean Carnahan in Missouri and Tom Harkin in Iowa, while working to defeat Republican incumbents in Arkansas and Colorado and GOP challengers for open seats in New Hampshire and Texas.
The U.S. Senate race between incumbent Tim Hutchinson (R-Ark.) and Arkansas Attorney General Mark Pryor is a labor of love for Alan Hughes.
In a telephone interview from Little Rock, Hughes, president of the 43,000-member Arkansas AFL-CIO, said the federation was "working to elect somebody this fall who will give a voice to everybody."
Pryor, the son of David Pryor, the moderately liberal former governor and U.S. Senator, is ahead in the polls, Hughes said. Hutchinson, a graduate of Bob Jones University, amassed a near-100-percent conservative voting record while in the House of Representatives from 1992-1996 and since being elected to the Senate in 1996.
As in other states, the Arkansas AFL-CIO is working to implement the 10-point program developed by the AFL-CIO Political Department: voter registration, plant gate distribution of leaflets explaining the issues, telephone calls, letters, more leaflets and phone calls, culminating in a massive get-out-the-vote. The federation has 12 full-time coordinators and most of its 200 local unions have rapid response teams that provide the ground troops for the Labor 2002 effort.
"If we do all that we're committed to doing and do it right, approximately 110,000 members from union households will vote on Election Day. That should be the end of Tim Hutchinson's Senate career," Hughes said.
Joe Gunn, president of the Texas AFL-CIO, says the federation, which added 70,000 new voters to the rolls, bringing the total of names in the AFL-CIO data bank to more than 450,000, has won "bragging rights" on its implementation of Labor 2002. "Everyone is excited and working like they've never worked before to elect Ron Kirk to the Senate and Tony Sanchez governor."
He said Kirk, who is African American, and Sanchez, who is Latino, are "dead even" with their opponents and have support that "does not figure in the polls because many in the Latino community lack telephones and do not speak English. That's our ace in the hole."
Although Democratic Sen. Robert Torricelli's withdrawal from the New Jersey Senate race complicates the electoral picture, Dudley Burdge, political director of the Trenton, N.J., local of the Communications Workers, said the chances of Democrats maintaining that seat improved with Torricelli's decision. "[Former Sen. Frank] Lautenburg had a good labor record. Now we have to get him on the ballot."
Mark Smith, Iowa AFL-CIO president, doesn't think Harkin, who had built up a double-digit lead over his rival, was fatally injured by revelations that an aide had taped a meeting of his challenger's finance committee. "But it was a damn foolish mistake and you never know about these things."
Smith accused Bush of orchestrating a war with Iraq "to get people's minds off lay-offs and a stagnant economy and get them to thinking about [Saddam] Hussein." Smith added that support for war with Iraq among Iowans has plummeted from 68 percent in December to 51 percent today.
Joelle Fishman, chair of the Communist Party's political action commission, said the 2002 elections "are a referendum" on the Bush administration's domestic and foreign policies with their frontal assault on labor and democratic rights and the threat of war with Iraq. "If the alliance of labor, civil rights, and other constituencies succeeds in blocking the power grab by the right wing, we will lay the basis for a strong fight back after Nov. 5," she told the World.
The author can be reached at fgab708@aol.com