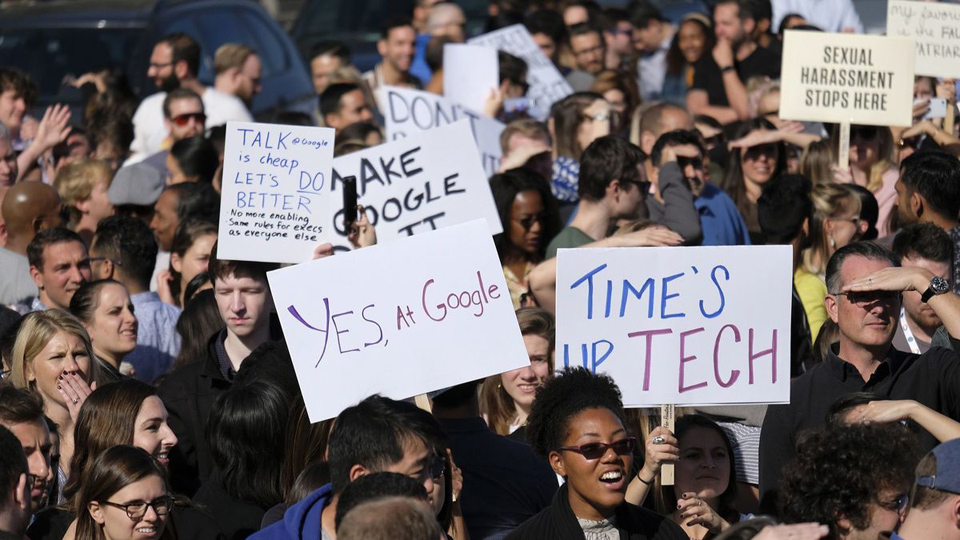 WASHINGTON — Five congressional Democrats, including the influential chairman of the House Judiciary Committee, have introduced legislation to reverse the U.S. Supreme Court's 2-year-old ruling that forced workers into mandatory arbitration over disputes with bosses, including when forced arbitration overrides U.S. labor law.
The Forced Arbitration Injustice Repeal (FAIR) act would also end forced arbitration in consumer, anti-trust and civil rights cases, said Reps. Jerry Nadler, D-N.Y., Hank Johnson, D-Ga., David Cicilline, R-I., and Bobby Scott, D-Va., and Sen. Richard Blumenthal, D-Conn. With the Democratic takeover last November, Nadler chairs the House Judiciary Committee, which will handle the legislation, after Johnson's subcommittee holds hearings on it.
If enacted, the law would reverse the ruling by the Court's 5-man GOP-nominated majority which upheld the Federal Arbitration Act in almost all cases of worker-boss conflict, even cases brought under the National Labor Relations Act.
The practical effect of the High Court majority's decision was to tilt the playing field ever further for the bosses and against workers. Statistics show that when workers are forced into arbitration against companies, they lose more than 90 percent of the time. Since the decision, the new GOP National Labor Relations Board majority has been tossing anti-arbitration complaints out – even disregarding what union contracts say – left and right.
Forced arbitration also slams consumers, says Sally Greenberg, executive director of the National Consumers League.
"The NCL opposes the use of forced arbitration in both consumer and employment contracts," she said when congressional Democrats first introduced their package of bills a year ago. Those went nowhere in the GOP-run 115th Congress.
"These clauses have the effect of protecting and even encouraging toxic corporate conduct by shielding companies from accountability in the event of reckless behavior or bad acts. We support legislation that bans these odious clauses."
"Open the courthouse doors and restore our access to America's civil justice system," the pro-worker National Employment Lawyers Association tweeted after the Feb. 28 press conference. "Congress: pass the FAIR Act. #EndForcedArbitration #FairNotForced"
The justices partially backtracked on forced arbitration for one group of workers in January 2019. Then, in a case the Teamsters, the Economic Policy Institute and NELA joined in on, the court said "independent contractor" truck drivers couldn't be forced into arbitration by their bosses.
That was fine, NELA Executive Director Terry O'Neill said then, but it didn't go far enough. In more than half of the Fortune 100 alone, 60 million workers are subject to forced arbitration, O'Neill said. They have "to forgo a public legal process after suffering workplace harassment, discrimination, wage theft, and other employer wrongdoing."
"These corporate employers force claims to be resolved behind closed doors by a for-profit arbitrator using rules chosen by the company. This is not what the authors of the FAA had in mind when passing the law in 1925 and it should not be permitted in 2019."
The lawmakers want to cut that 60 million plus figure down.
They cited Google workers forced to walk out when their employer used forced arbitration to silence their claims of sexual harassment and discrimination, Chipotle workers forced to toil off the clock without pay who had to go through forced arbitration to recover it, and former Fox News anchor Gretchen Carlson, who was forced into arbitration in her sexual harassment suit against the right-wing broadcaster.
"Victims of sexual assault, racial discrimination, and other forms of corporate abuse and misconduct deserve their day in court," Nadler told the press conference. Using his chairmanship, "I will not rest until we have fully restored these rights by passing historic legislation to end forced arbitration."
"Forced arbitration agreements undermine our indelible constitutional right to trial by jury, benefiting powerful businesses at the expense of American consumers and workers," added Johnson, chair of the Judiciary Subcommittee on Courts.
"There is a lot of use of the phrase 'rigged system' these days," said Blumenthal, a former Connecticut Attorney General. "One of the systems that is truly rigged against consumers, workers, and the American people is our current system of forced arbitration. Forced arbitration is unfair, unjust, and un-American."
"One of the fundamental principles of our democracy is that everyone gets their day in court. Forced arbitration deprives Americans of that basic right. This kind of injustice has to end," he declared.