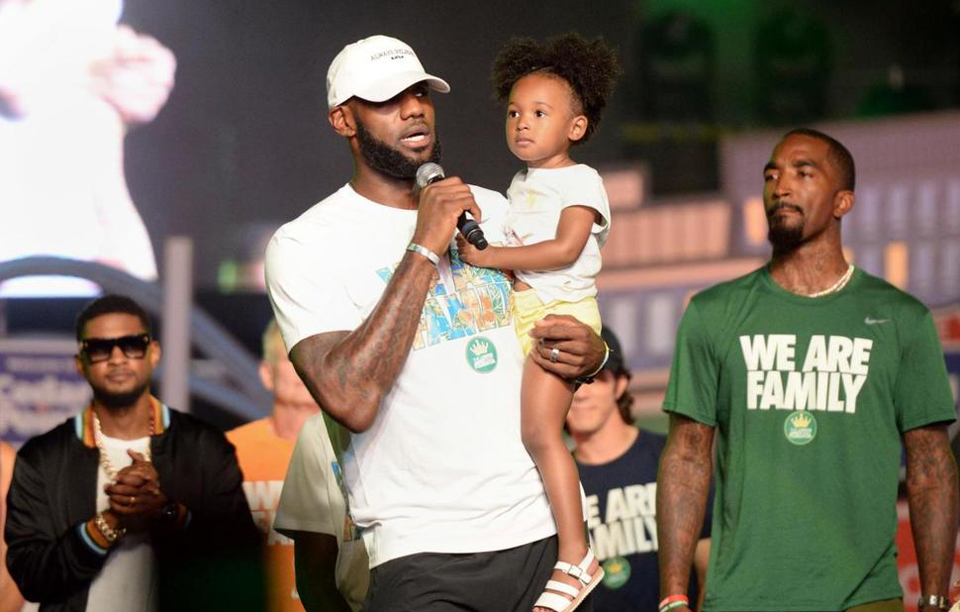 Newly minted L.A. Laker LeBron James has always made his commitment to the underserved youth of his home town publicly known. In a recent one-on-one interview with CNN's Don Lemon, James sat down to unveil the newly opened I Promise School—a public school launched by the Lebron James Family Foundation—in Akron, Ohio.
The 8 million dollar public school first began as an Akron-based non-profit aimed at boosting achievement for younger students from disadvantaged backgrounds. James, however, felt that based on the needs of the community, expanding to a 1st – 8th grade academic institution would benefit low-income and at-risk students in his hometown the most.
According to the 'I Promise' website: "the LeBron James Family Foundation and Akron Public Schools have partnered to design a brand new school for the public school students in Akron who are most at need of these services."
Not only has the James' foundation funded and built the school, it also covers the cost of attendance, uniforms and transportation; providing breakfast, lunch, snacks, and giving every student a bicycle and helmet.
The foundation has also committed to covering college tuition for graduating students down the line.
The institution's curriculum, approved by the Akron Public School board last month, moves away from the standardized model, by introducing longer school days and focusing on combining science, technology, engineering and math (STEM) with the "We Are Family" philosophy of the LeBron James Family Foundation for students and their families. It also seeks to implement accelerated reading programs.
The school administration has also vowed to tackle the difficult task of addressing the socio-emotional issues stemming from trauma and poverty. As part of their plan, I Promise built a food pantry for families, offers job placement and GED courses for parents finishing their own education. Just one of many ways the institution is seeking to tackle socio-economic issues on both ends of the spectrum, with a focus on parental involvement, and student achievement.
The I Promise School is the first of its kind; creating the template for the type of philanthropic investments athletes can, and should, make.
This is far from the first time, however that James has given back to the community. Much of James charity work has often been overshadowed by his wildly successful athletic career, but he has also given large donations to several charitable organizations, such as The Boys and Girls Club or America, and the Children's Defense Fund. James sets the bar a bit higher on how athletes can positively utilize their platform to uplift communities.
For James, however, this launch is not just about cementing his legacy, but also about using his immense wealth and privilege to give back to the community that raised him.
Regardless of whether or not he's tied to Ohio through his team, he says that Akron Ohio will always be where his heart is at, "no matter if I'm playing in Los Angeles or not, Akron, Ohio is always home for me. Always."
I Promise School classes started Monday, July 30 with 240 students in attendance. Currently only third and fourth graders are enrolled, but the institution plans to add second and fifth grades in 2019, then expanding to a first through eighth grade lineup by 2020.